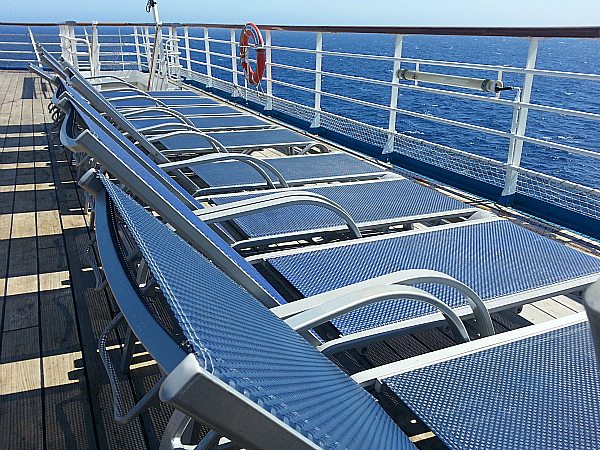 Finally.
For years, I have been thinking that a cruise would be fun. This was the year that I actually went on one!
Carnival was an easy choice for me, since I've been hearing great things about their cruises from friends. They sail out of Long Beach (Los Angeles), so it was an easy drive to the ship from my house. They have 2, 3, 4 and 7 days cruises.
I was traveling with a family group and we chose a 4 day Baja Mexico cruise with stops at Catalina Island and Ensenada, Baja California on the Carnival Inspiration. After confirming the dates with my family, I called their toll free number. The rep answered all of my first timer questions and helped me make a group reservation for ocean view rooms next door to each other. Once I made the reservation, each of the others were able to log in online and coordinate their own payment method, shore excursions and other details.
Our check-in time was early, so we had plenty of time to get settled in, enjoy a meal and explore the ship before heading out to sea. I had been concerned that my room would be too small for 3 adults, but it was fine. It wasn't spacious like a hotel room, but we had plenty of space and I had a great view out the window from my upper bunk.
There is so much to do onboard that I'm sure I could do this same cruise multiple times and have a unique experience each time. There are swimming pools and jacuzzis (including and adults only area), water slides, mini golf, a jogging track, spa, shopping, casino, entertainment, an art gallery, and much more. Each day we received a detailed schedule with all of the planned activities and entertainment. There are also plenty of beautiful spots to just sit, relax and enjoy the view. It got a little crowded around the all ages pool during the afternoon, but other than that I didn't really notice that there were thousands of people on the ship.
We opted to disembark and explore both of our port cities. I've been to Catalina and Ensenada before and had a great time enjoying them again. Staff made it easy for passengers who were heading out on their own and for those who were going on a pre-arranged excursion.
The whole trip was fantastic! It was super easy to coordinate a group of us with different ideas about what we wanted to do. We all had a great time and were able to customize our own schedules to enjoy each other's company and experience the vacation in our own way. The food was great and plentiful. Staff was friendly, helpful and available.
My experience on the Carnival Inspiration was wonderful. I am looking forward to another trip and may end up going to Alaska next!
Click HERE for my article on our Catalina Island shore day.
Click HERE for my article on our Ensenada, Mexico shore day.
Click HERE for my article on vegetarian cruise food.