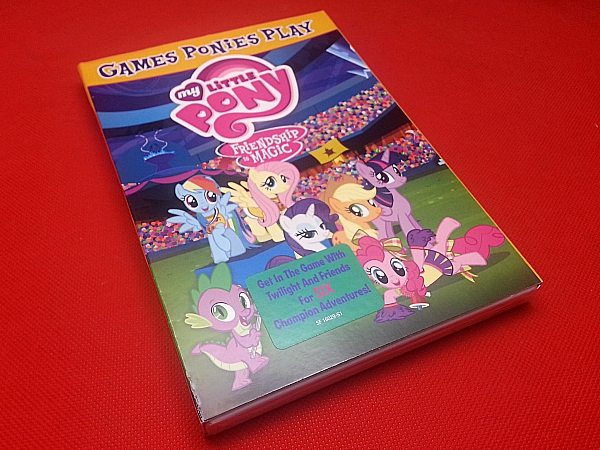 The six episodes on Games Ponies Play are part of the Friendship is Magic series. the overall theme is sportsmanship, which provide good lessons for sports and for life in general.
Fall Weather Friends
Games Ponies Play
Power Ponies
Equestria Games
Appleoosa's Most Wanted
The Lost Treasure of Griffonstone
My Little Pony Friendship Is Magic:
Games Ponies Play

Shout! Factory
Release date 9/29/15
Synopsis: "Sportsmanship is put to the ultimate test in Equestria as your favorite Ponies — Twilight Sparkle, Applejack, Pinkie Pie, Rarity, Rainbow Dash and Fluttershy — prepare for the Games Ponies Play! Included are six awesome adventures that will teach you all about overcoming the challenges of competition through the magic of friendship. Will Spike be able to build up the courage to light the ceremonial Equestria Games torch? Who's the best athlete in Equestria? And will it matter, when true friendship is on the line? Find out!"
SOCIAL MEDIA – You can connect with Shout Factory! on Facebook and Twitter.
Enter daily through the Rafflecopter giveaway form below: