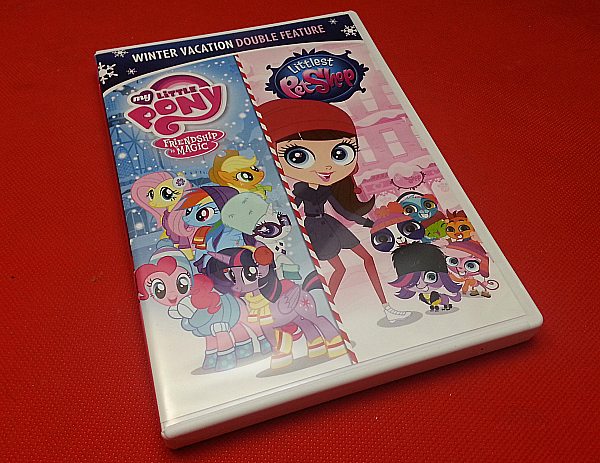 My Little Pony and Littlest Pet Shop are the perfect combination for Winter fun! These two shows go together well. The Winter themed episodes are a great way to keep kids entertained as they enjoy cold weather and the holiday season.
The Winter Vacation Double Feature DVD contains over two hours of programming. There are three episodes from each show and fun bonus features.
My Little Pony Friendship is Magic
Hearth's Warming Eve
Tanks For The Memories
Party Pooped
Littlest Pet Shop
The Treasure of Henrietta Twombly
Winter Wonder Wha…?
Snow Stormin'
These two shows are great for kids. It's especially nice to have new videos to watch during the holiday season. When life gets hectic, it's good to relax with wholesome entertainment.
My Little Pony Friendship is Magic
Littlest Pet Shop
Winter Vacation Double Feature

Shout Factory
Release date 10/6/15
Synopsis: "Winter vacation is a magical event, especially if you live in Equestria or are friends with a girl who can talk to animals! The perfect stocking stuffer, Winter Vacation pairs three episodes each of two beloved series—My Little Pony: Friendship Is Magic and Littlest Pet Shop."
SOCIAL MEDIA – You can connect with Shout Factory! on Facebook and Twitter.
Click HERE for My Little Pony printables.
Click HERE for Littlest Pet Shop printables.
Enter daily through the Rafflecopter giveaway form below: