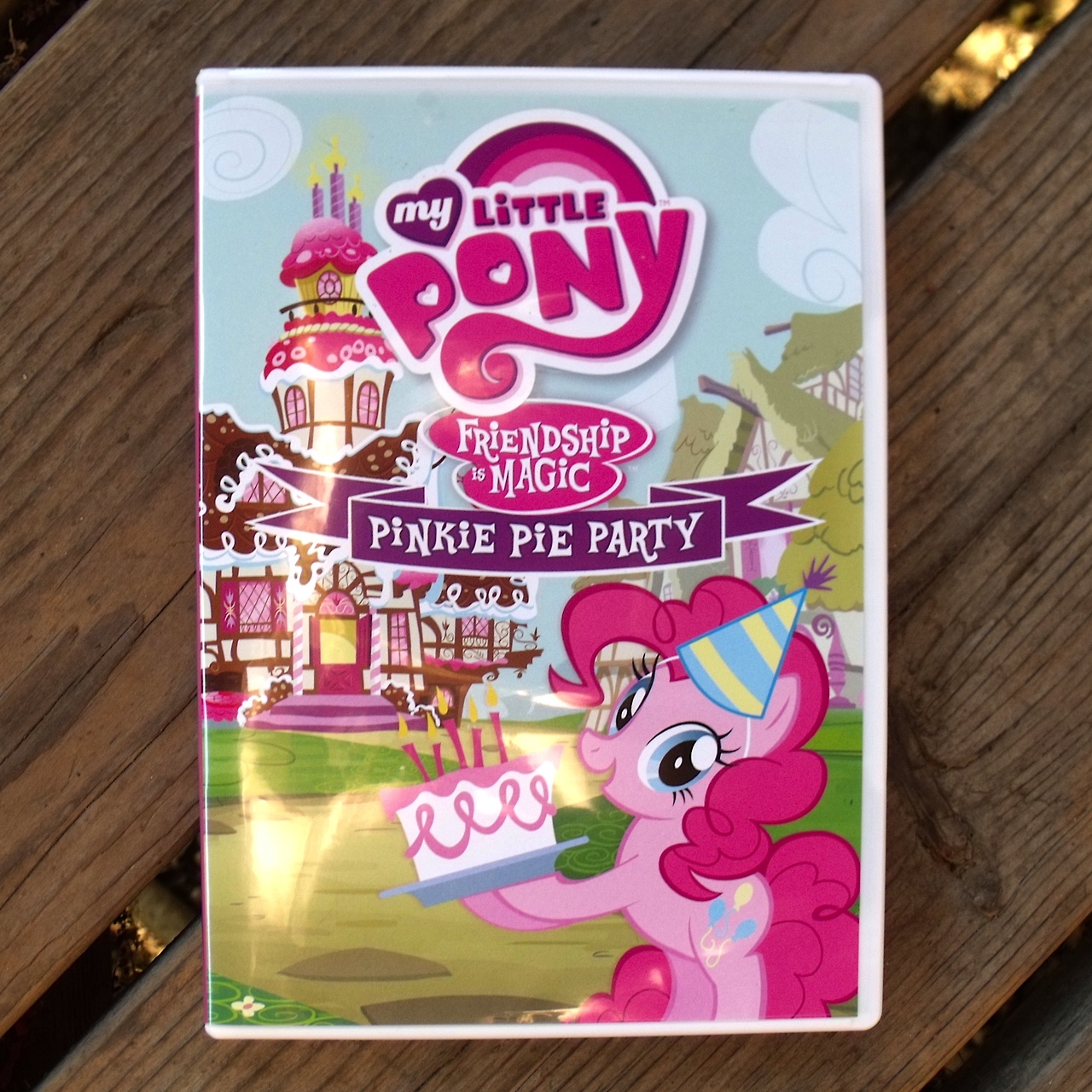 My Little Pony is back with another Friendship is Magic adventure. The Pinkie Pie Party DVD is available exclusively at Walmart.
In the early 1980's Hasbro introduced us to My Little Pony with their imagination inspiring toys. Soon after there were animated features, movies, comics, games and more. The franchise continues to delight new and old fans. It isn't just for little girls as evidenced by the new term "Brony." Bronies are adult fans.
My Little Pony
Friendship is Magic
Pinkie Pie Party DVD
Release date 1/29/13
Synopsis: "It's the biggest collection of parties in Ponyville and you're invited! Saddle up for five outrageously awesome parties with every pony's favorite friends – Twilight Sparkle, Apple Jack, Fluttershy, Rainbow Dash, Rarity, Spike and the ultimate party planner herself, Pinkie Pie!"
The DVD is just as much fun as I expected! The happy episodes are full of positivity and fun that can brighten up any day.
Feeling Pinkie Keen

Party of One
Baby Cakes
A Friend In Deed
Too Many Pinkie Pies
They've also included 2 interactive bonus features, so kids (and adults) can continue with the Pony fun. There is a sing-along and a party activity kit for real life parties.
With My Little Pony any day can be a party!
Angelica – Click Comm exclusively at Walmart
Enter daily through the Rafflecopter form below: