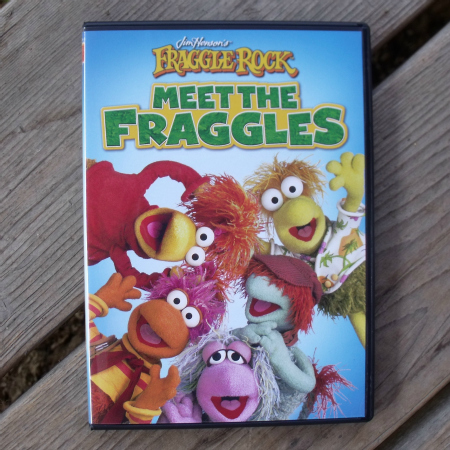 Happy 30th Anniversary to Jim Henson's Fraggle Rock!
It's hard to believe that it's been 30 years since these wacky, zany, silly characters first made their debut. The live action puppet show is a little bit similar to other Jim Henson programs, but takes the entertainment to a new level that has appeal for little kids, big kids and adults.
I can remember the crowds that would gather to watch the show on the big screen in the student union building at my university when the show was brand new. At first I wondered why my friends were excited about something like Sesame Street, but then I realized that Fraggle Rock is not just for pre-schoolers who are just learning about life, letters and numbers.
Fraggle Rock

Meet The Fraggles DVD
Release date 5/14/13
Meet The Fraggles is a fun DVD to bring back memories for older fans and to introduce younger kids to memorable characters including Gobo, Red Boober, Wembley and Mokey.
The 6 episodes are silly, fun and energetic.
Beginnings

(the very first episode)

We Love You Wembley
Boober's Dream
Red's Club
Mokey and the Minstrels
Gobo's Discovery
I didn't remember any of these specific episodes from 'back in the day,' but they still evoke the same happy feelings. Jim Henson and his team have done a great job creating characters and stories that are timeless. They bring me back to the 1980's since that's when I first got to know these furry puppets, but the show doesn't feel dated. It's still full of fun!
This DVD is reasonably priced and will be a great addition to a family DVD library. Also being released this month is a special 30th Anniversary Collection
boxed set that includes 21 discs and some fabulous collectible items. Either one of these could be a nice Father's Day gift for the right guy.
Enter daily through the Rafflecopter form below: