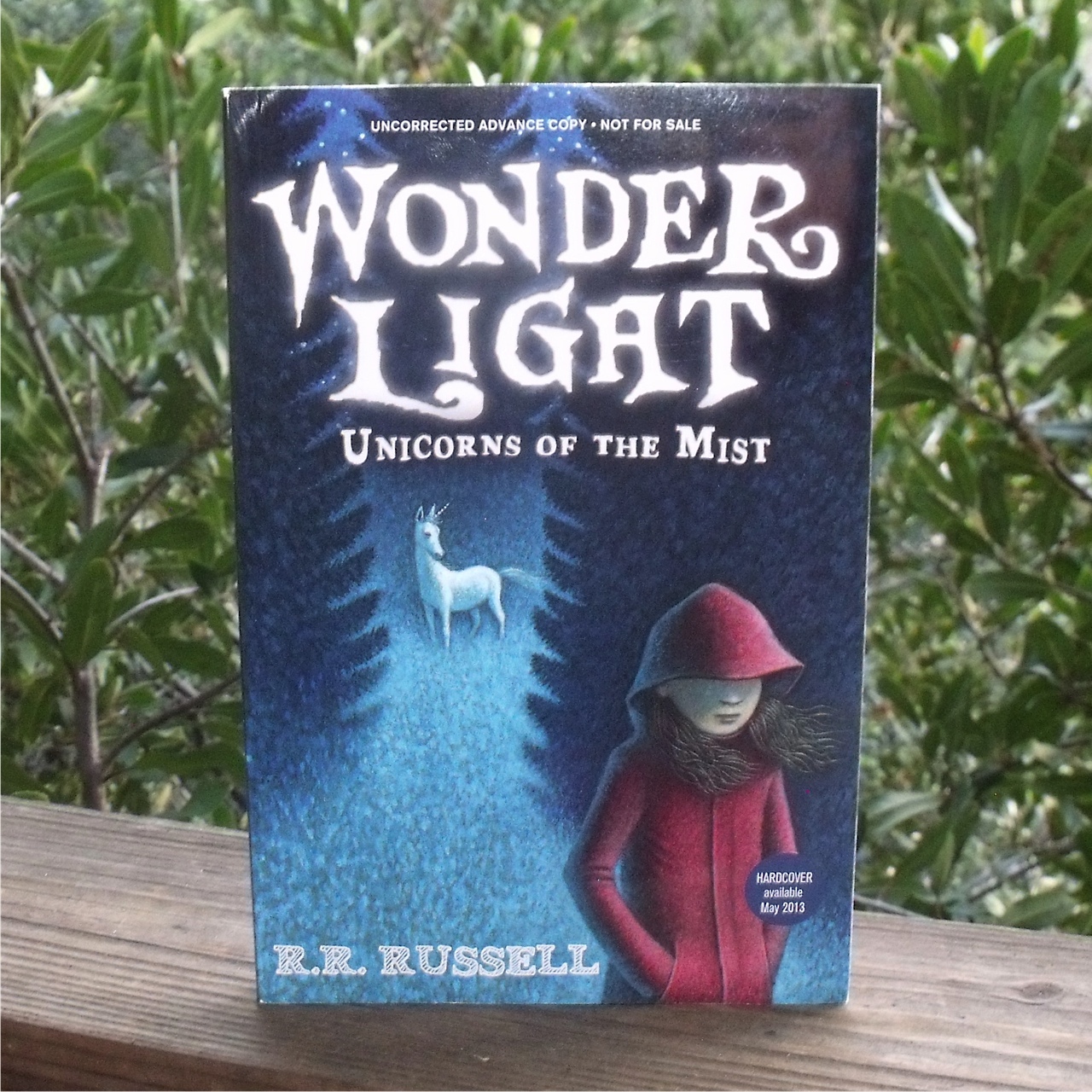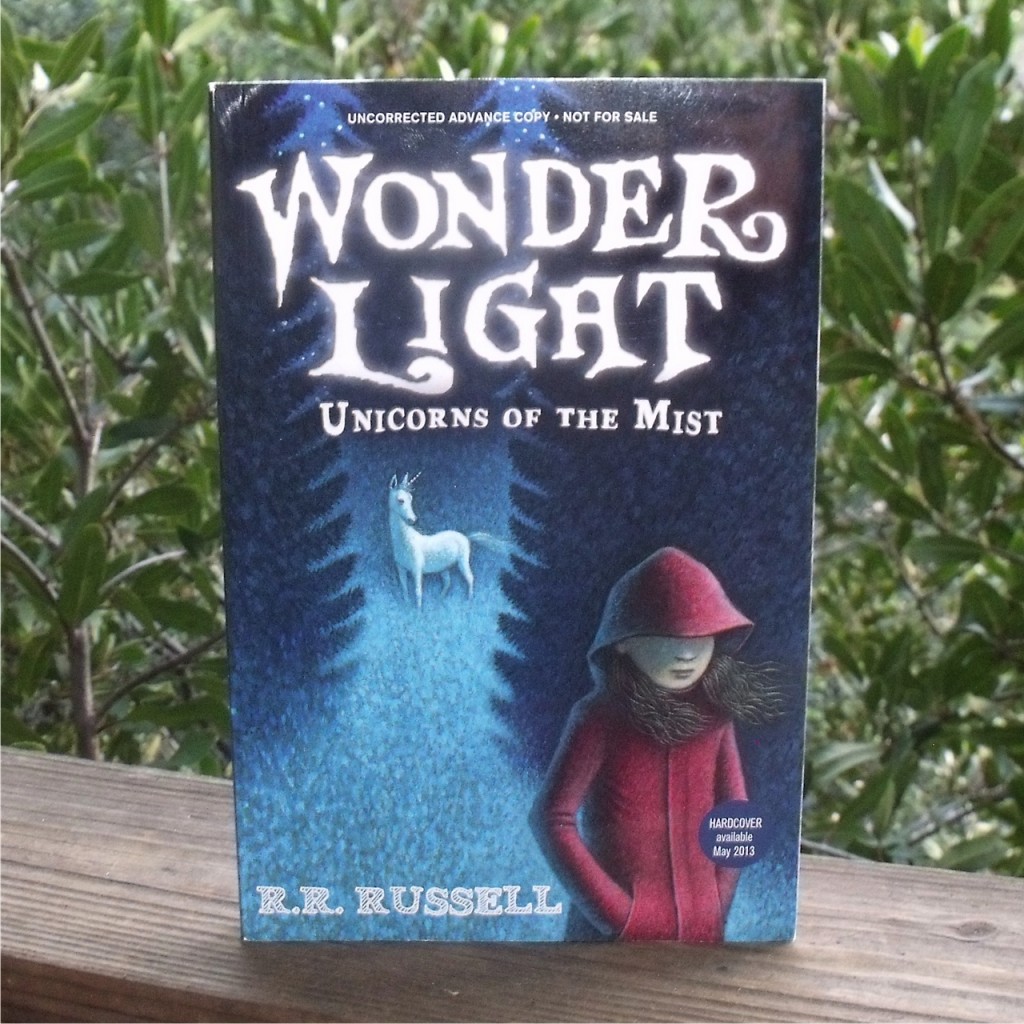 Wonder Light

Unicorns of the Mist
by R.R. Russell
isbn 978-1402279898
Pub. date 5/7/13
Synopsis: "Meet Twig, a twelve year old girl who has just been sent to a pony ranch for troubled girls on one of Washington's coastal islands. As she struggles to adjust to her new life, Twig finds herself witness to a series of strange events culminating with the birth of a live unicorn. Ben, a boy who appears to live alone on the island, arrives and tells Twig of the world's last free herd of unicorns and the internal battle threatening to destroy them all. Can Twig find the strength within herself to save the unicorns?"
Wonder Light is an imaginative adventure for kids ages 9 and up.
The author lives in the Pacific Northwest and has created a mystical place that resembles this area enough to make it almost seem possible. If you've lived or traveled in this area, you know that misty weather, beautiful trees and scenery are exactly what you'll find. I'm sure many children have dreamed that there could be magical unicorns in the area.
The story begins with Twig's personal struggles as she tries to find her place in the world despite her difficult childhood. Along the way, she learns to be strong and courageous. The lessons she learns can easily be applied and internalized by children who are not living on a ranch and hanging out with unicorns.
The fictional story is enjoyable for a casual reader and would be a fun choice for a book report or children's book club.
Enter daily through the Rafflecopter form below: