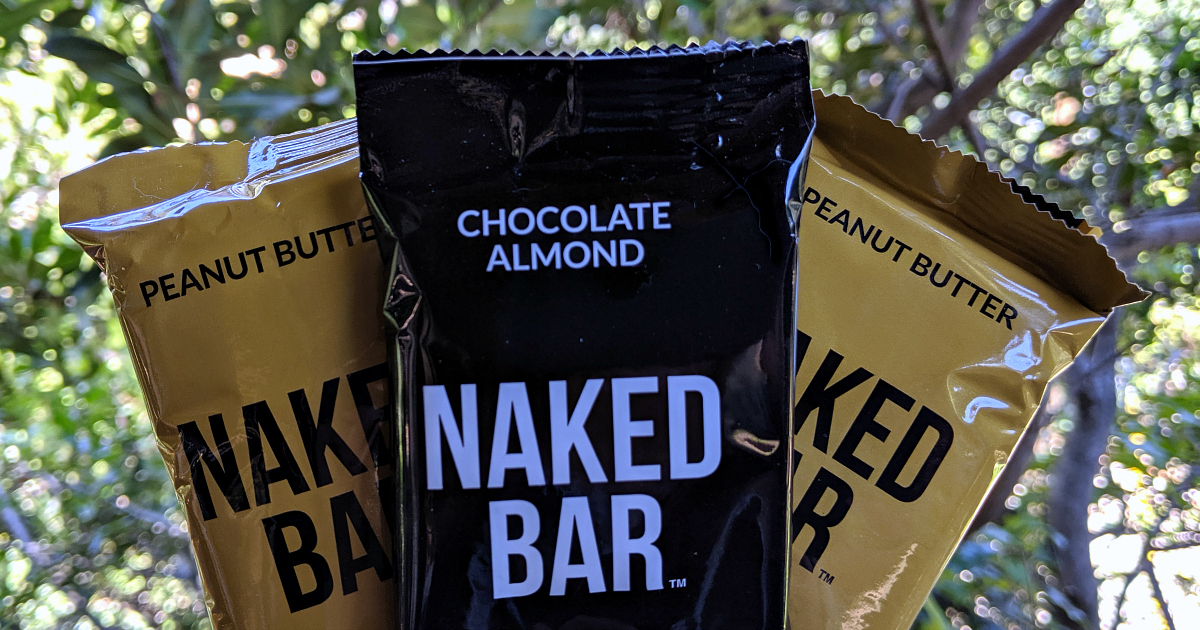 Naked Nutrition Bars
My whole family is in the habit of reading labels, so we all love Naked Nutrition Bars.
I tend to dig deep into the actual ingredients, while my sons tend to zero in on things like protein and fiber content.
Whichever way we look at the Naked Bar, this is a food that we are happy to eat.
I'm a vegetarian and often find myself at events without adequate food options, so I carry protein bars in my purse.
My family regularly needs to grab something quick, so they can keep their bodies fueled on hectic days. This means we go through a lot of protein bars.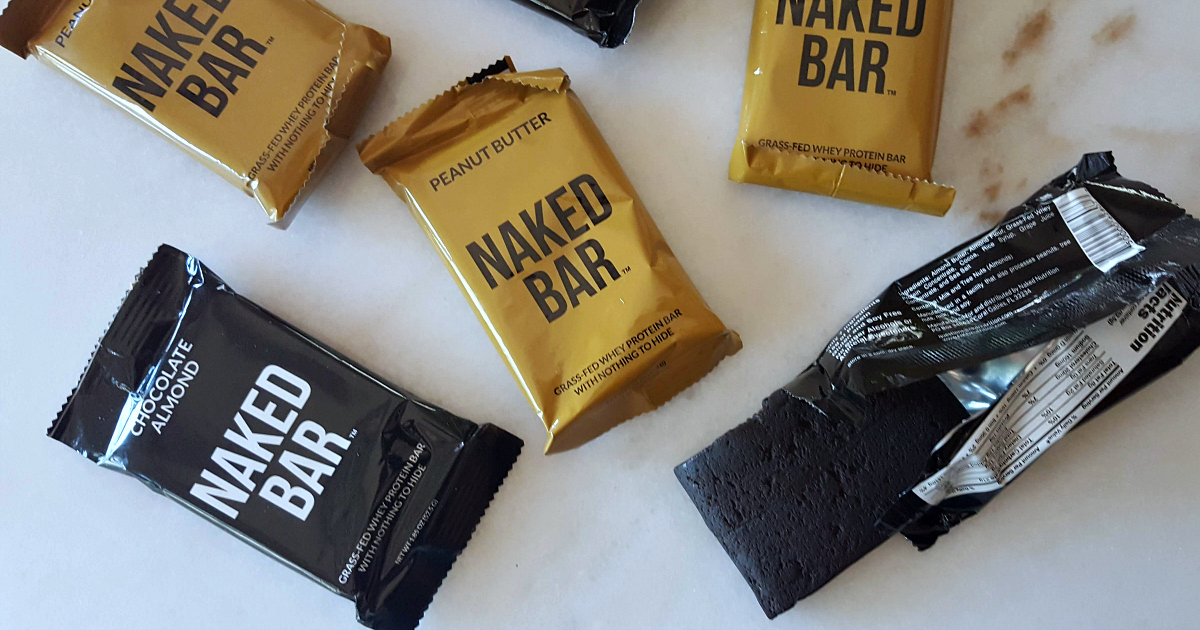 Nutrition with Nothing to Hide
Naked Nutrition is all about nutrition and fitness, so they produce products with pure, simple ingredients and informative labels.
They have two different flavors of protein bars made with grass fed whey protein, chocolate almond and peanut butter.
If they had more flavors, I'm pretty sure these would be the two that I would choose. We love chocolate, almonds and peanut butter.
The chocolate one has just 7 ingredients and the peanut butter has only 5. If I were making them myself at home, this is pretty close to how I would do it.
However, I am happy that they have done the work for me, so that we can grab and go.
The bars have a nice texture and aren't too dry. Both have brown rice syrup and grape juice extract in them, so they are moist and a bit chewy. I was happy that I didn't notice a chalky aftertaste, even though there is a good amount of protein in the bars.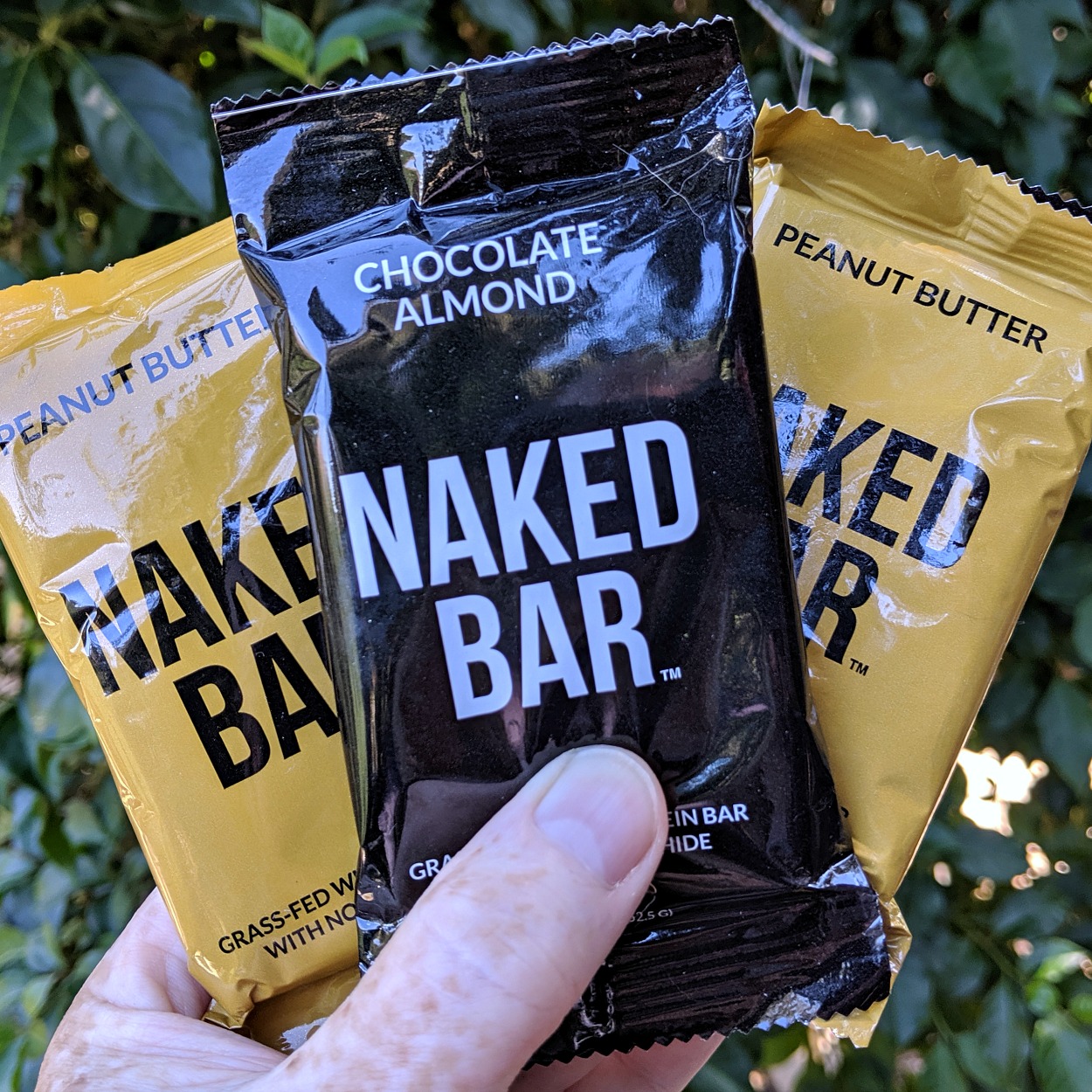 My favorite thing about these bars is the taste. If something doesn't taste good, my family won't eat it no matter how nutritious it is. These bars did pass the taste test here, so we can enjoy their nutrition.
Following are a few of my other favorite things about the Naked Bar:
15 grams of protein
6 grams protein for the PB & 7 for the Chocolate
GMO free
Soy free
Gluten free
Simple ingredients
In addition to bars, they have a variety of protein powders that are good to make into a shake or blend into a smoothie.
I can recommend Naked Bar from Naked Nutrition, since they taste good and are made with good ingredients!
Check out these other shopping articles, so you can get great ideas and savings on products you want and need.