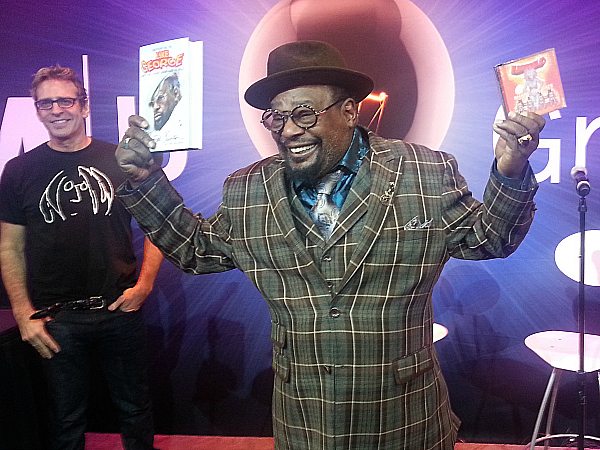 Each year for several days in January, The NAMM Show takes over Anaheim in Orange County. This is the industry only trade show for the National Association of Music Merchants where music professionals can attend educational sessions, see the latest product innovations, connect with industry colleagues, listen to great music and get inspired.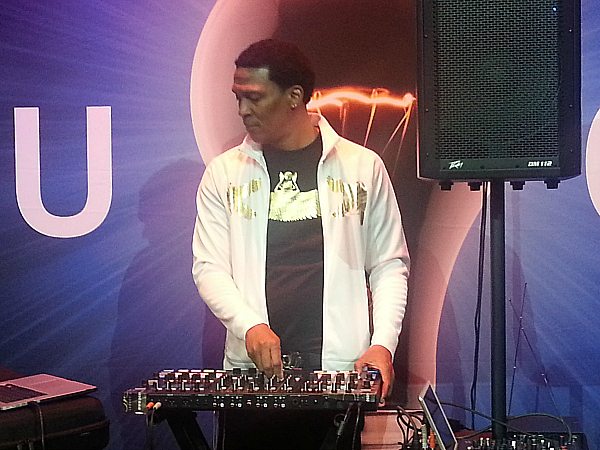 The highlight of the media preview the day before the show opened was an appearance by funk legend George Clinton. He has collaborated with non-profit John Lennon Educational Tour Bus to promote music education.
Also in attendance was Keith Shocklee (an original member of Public Enemy) who demonstrated his skills with Peavey equipment. Peavey is celebrating their 50th anniversary with a program and concert at NAMM that will feature members of Lynyrd Skynyrd.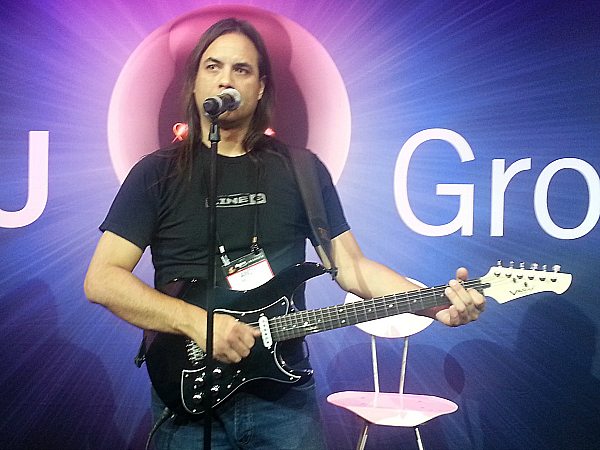 Many exhibitors will be introducing new innovative products at the show. I was amazed at the technological advances that will enable musicians to create music in new ways.
The Line 6 Variax Standard is more than just a guitar. The technology makes it possible to make a quick adjustment and completely change the sound of the instrument. It looks like a regular electric guitar, but can sound like an acoustic guitar, 12 string guitar, sitar or a variety of other instruments. The musician can change sounds mid-song without an instrument change.
The GTC REVPAD is another device that will bring out the creativity of musicians. It's a small, wireless touchpad that can be attached directly to a guitar for easy sound modification.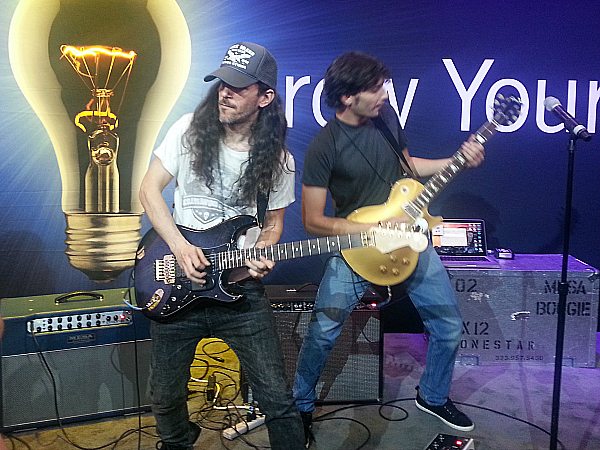 New innovations that will help children get started in music were also introduced. I was especially impressed with Rock and Roll High Guitars. Their new lightweight Volt guitar is scaled small to fit a child's hands and has other kid friendly features. It isn't a toy, but is a regular guitar that kids can use to make real music. This takes away the frustration that kids often have trying to learn how to play a full size guitar and allows them to get started on their musical journey at a younger age.
The NAAM Show is sure to be fantastic this year. I'm looking forward to exploring the exhibit hall, attending some sessions and hearing some fantastic music!