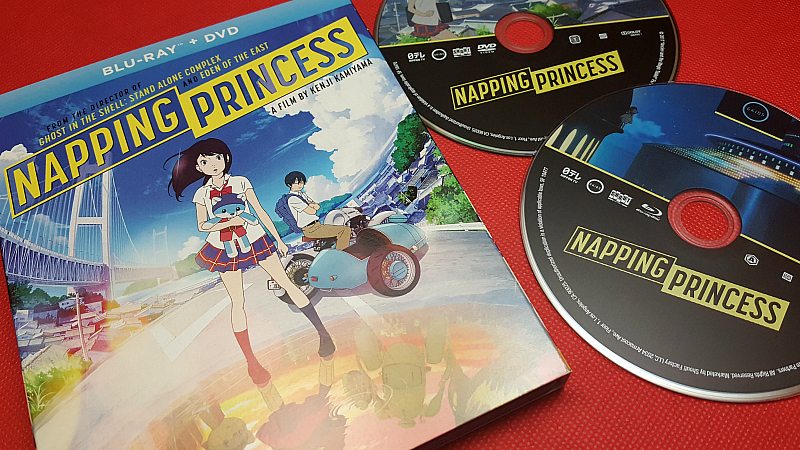 The Napping Princess anime movie is fantastic and I'm happy it's now being released for home viewing. The style of the film is anime, but the story is sci-fi and fantasy. It is futuristic, but not too far in the future as it is set in the year 2020.
The DVD plus blu-ray 2 disc set has lots of bonus features. I especially liked the interview with director Kenji Kamiyama, who also directed Ghost in The Shell and Eden of the East.
The movie is recommended for ages 9+ and it is great for both kids and adults. It will appeal to a wide variety of people, since it combines different genres.
Check out the video trailer for a glimpse of the movie!
Napping Princess
Shout! Factory
2 Discs
Release date 1/30/18
Napping Princess Synopsis
In Napping Princess the year is 2020, three days before the opening of the Tokyo Olympics. While she should be studying for her exams, Kokone Morikawa is often dozing off. She is stuck between reality and a dream-world full of fantastic motorized contraptions.
But after her father, a talented but mysterious mechanic, is arrested for stealing technology from a powerful corporation, it's up to Kokone and her childhood friend Morio to save him.
Together they realize that Kokone's dream-world holds the answers to the mystery behind the stolen tech, and they embark on a journey that traverses dreams and reality, city and country, and past and present.
Their mission uncovers a trail of clues to her father's disappearance and ultimately a surprising revelation about Kokone's family.

Napping Princess Anime Giveaway
Want a chance to win more prizes, then check out my other giveaways!