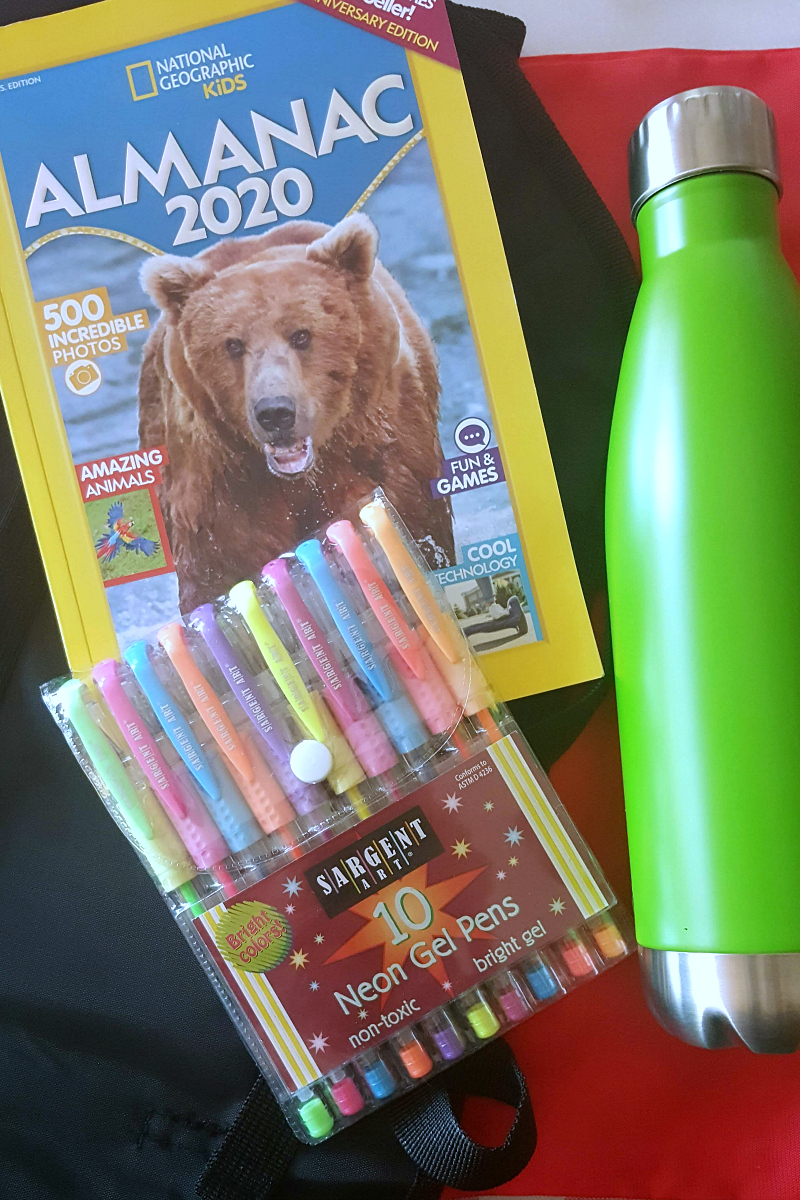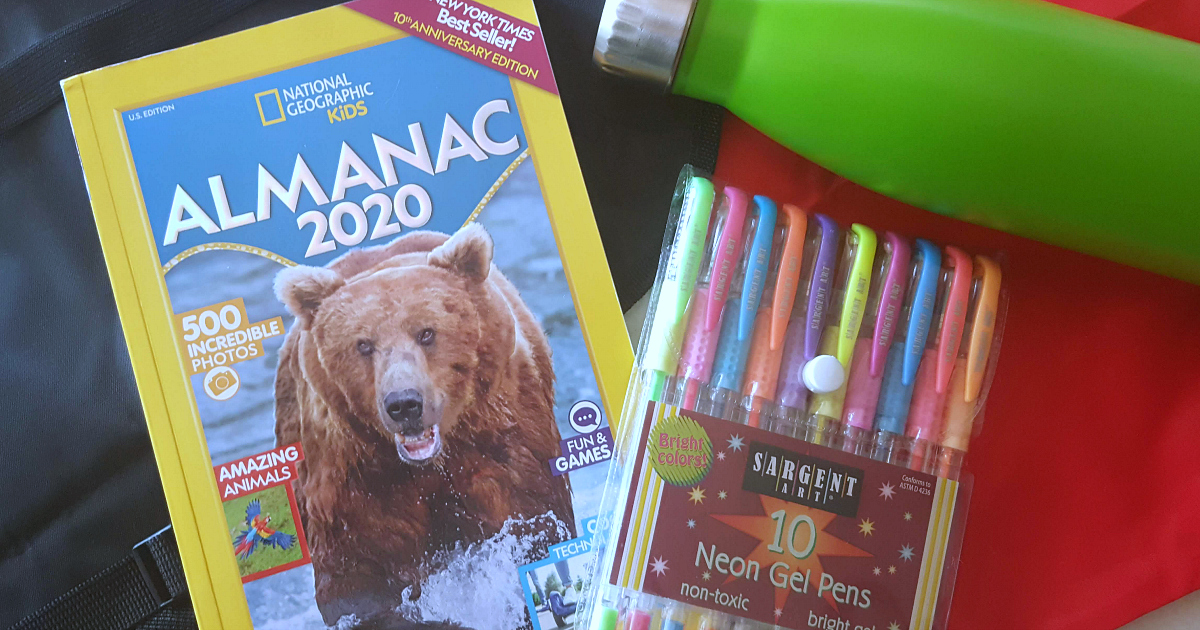 The brand new Nat Geo Almanac is super fun, especially during Summer vacation. Kids can enjoy the break from school, but they don't need to turn off their minds.
This 352 page book is recommended for children ages 8 to 12, but younger ones can enjoy it, too. The words and images are fantastic, so it works well for all types of learning styles.
If you leave it sitting out at home, adults will even have fun looking through the pages. Yes, I loved it! My personal favorites are the sections about space and animals.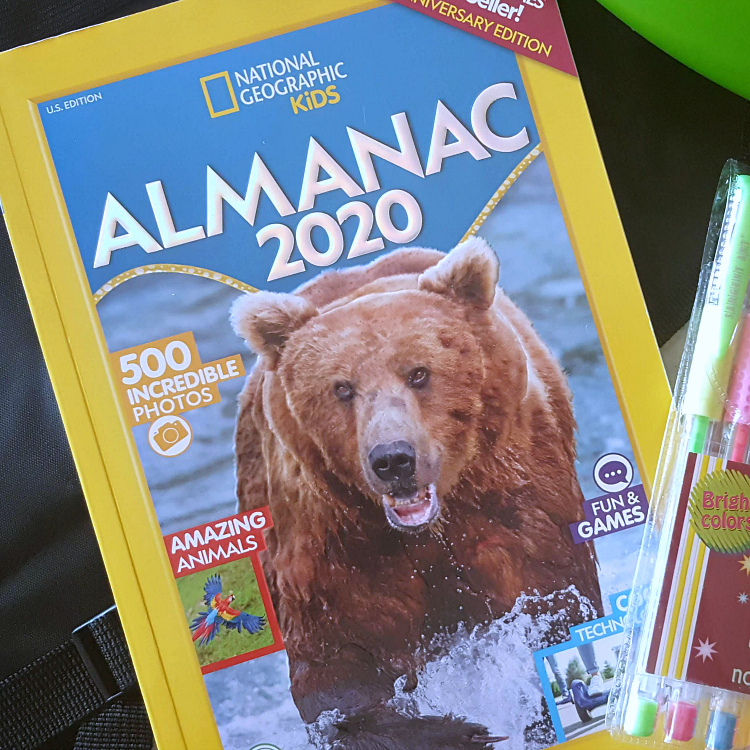 National Geographic Kids
2020 Almanac
isbn 978-1426332814
Pub. date 5/7/09
Synopsis
The best-selling kids' almanac is packed with hundreds of photos and facts, crafts and fun features about animals, science, nature, technology, conservation and more.
The National Geographic Kids Almanac 2020 is full of fun, so it's great for book lovers and reluctant readers alike.
Fun and games, including activities, jokes, quizzes and comics
Practical resources, including homework help and fast facts and maps of every country
Exciting sections on pop culture, cool technology, extreme exploration and more
Lighthearted favorites like the "Cutest Animals of 2020!"
I've got a great prize package set aside for one of you to win. Since it's filled with inspirational goodies, your child will be encouraged to expand their mind this Summer. It includes:
Gel pens
String backpack
Back seat organizer
Summer on The Go with Nat Geo
Additionally, children are welcome to celebrate the almanac's 10th Anniversary, when they participate in National Geographic's Visionary Challenge.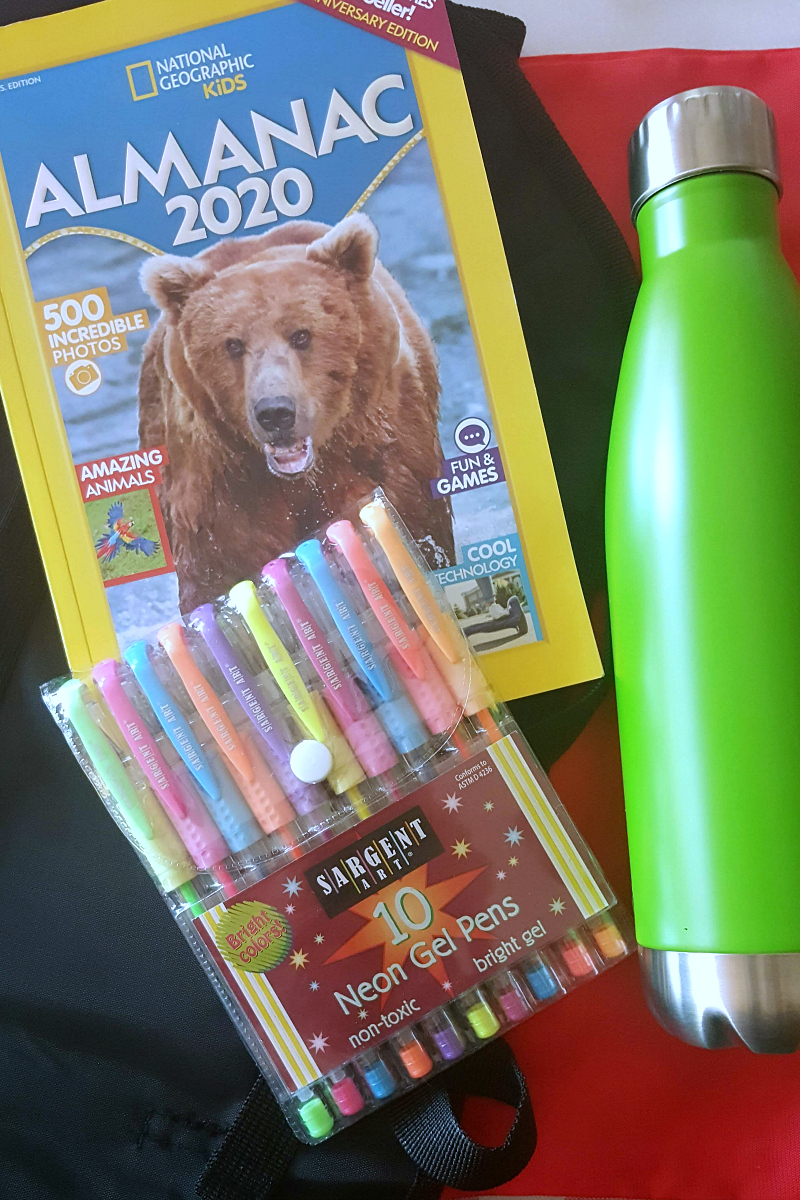 Check out my other giveaways, so you can have more chances to win prizes.