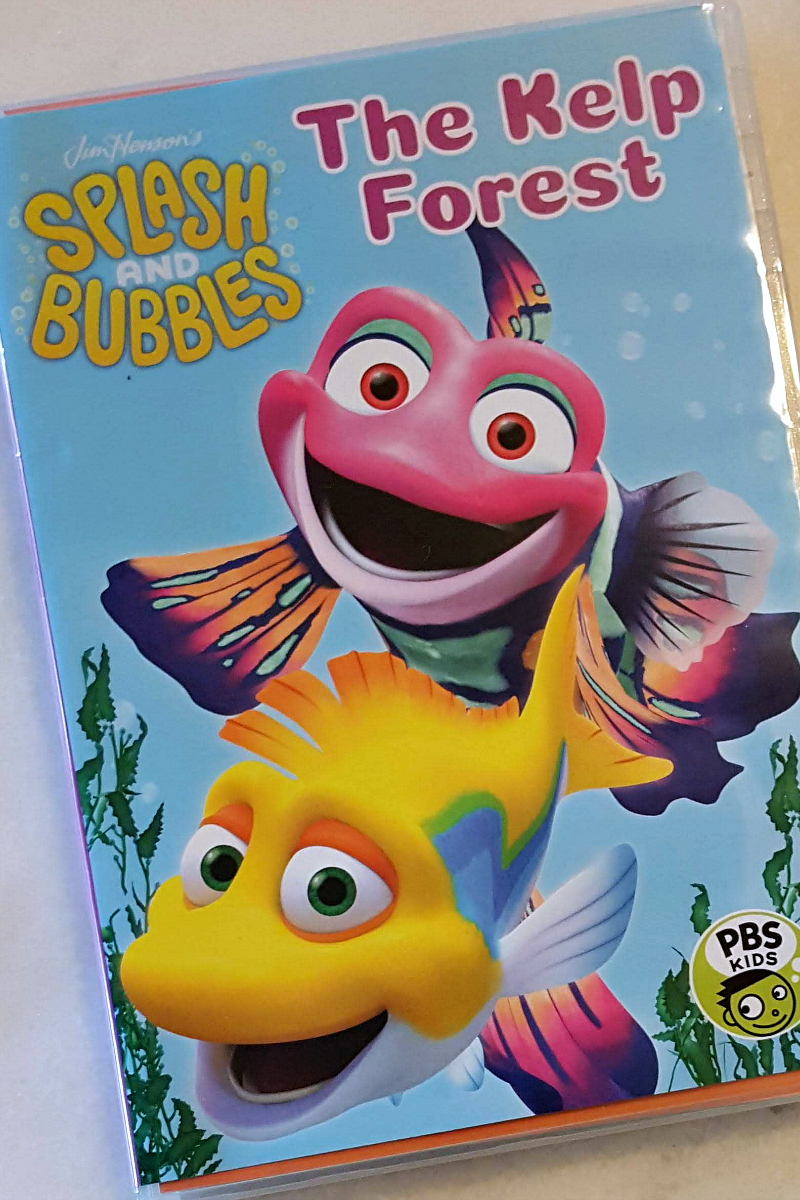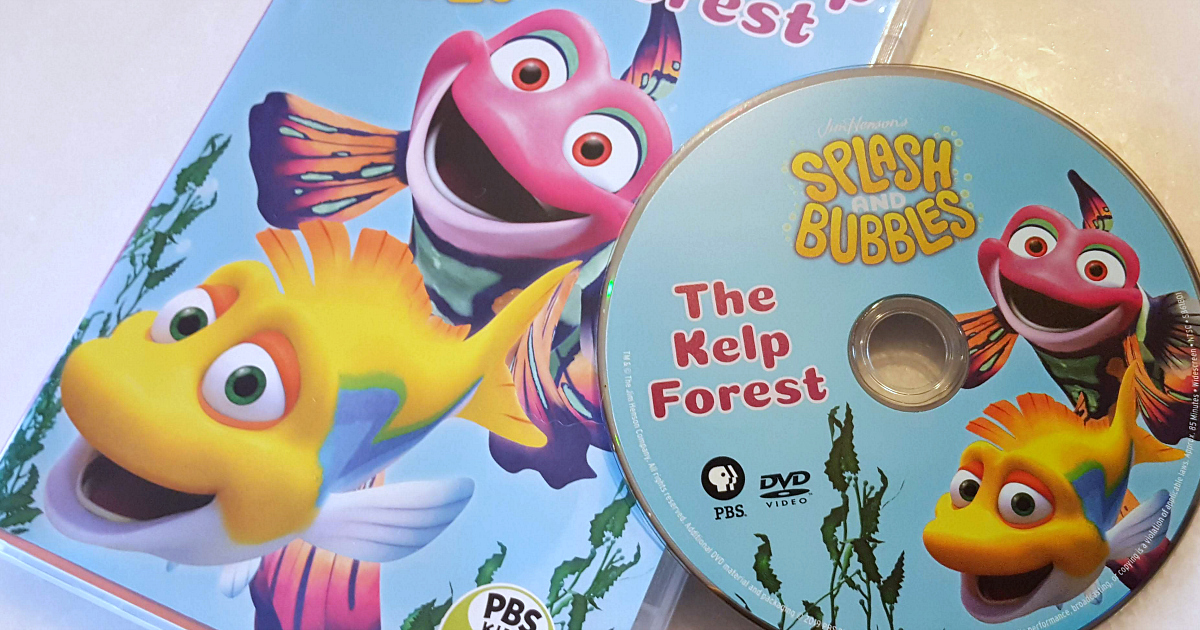 The new Jim Henson Splash and Bubbles DVD is super cute, so kids are going to love it! It has 6 ocean themed adventures that are entertaining, but also educational. When the Jim Henson Company creates a show, you know it's going to be fun for kids.
Children will enjoy the eye catching animation, peppy music and ocean themed science lessons. Preschool kids will like it, but so will older children. It's a great choice, when you've got multiple kids looking for entertainment. It features a combination of animation and educational sections questions from real kids.
The Kelp Forest is a great DVD to pick up to enjoy all Summer long. Parents can feel good about their children watching this PBS Kids series.
Theme Song
PBS Kids
Splash and Bubbles
The Kelp Forest
Release date 5/21/19
DVD Synopsis
In the episode, Cleaner of the Kelp, Splash, Bubbles and Dunk meet the self-appointed Kelp Forest Ranger, Tidy, the Garibaldi fish.
Then Splash and Bubbles are on seal-sitting duties with a fearless seal pup named Tyke. All are having fun in the kelp forest until Splash and Bubbles can't find Tyke during a game of hide-and-seek.
In the episode, The Kelp Needs Help, some Asterina starfish end up in The Kelp Forest, where they don't belong. Splash, Bubbles and Tidy must dive into action before the starfish eat all the kelp!
Then, in the episode Mrs. Tidy, Tidy is expecting a new partner to arrive — a female Garibaldi fish named Neat. While Tidy stays busy cleaning the kelp forest, Splash and friends get Mrs. Tidy mixed up with another fish, one who's not a good fit in the kelp forest.
Splash and Bubbles
Check out my other entertainment articles, so you can keep up with the latest news.