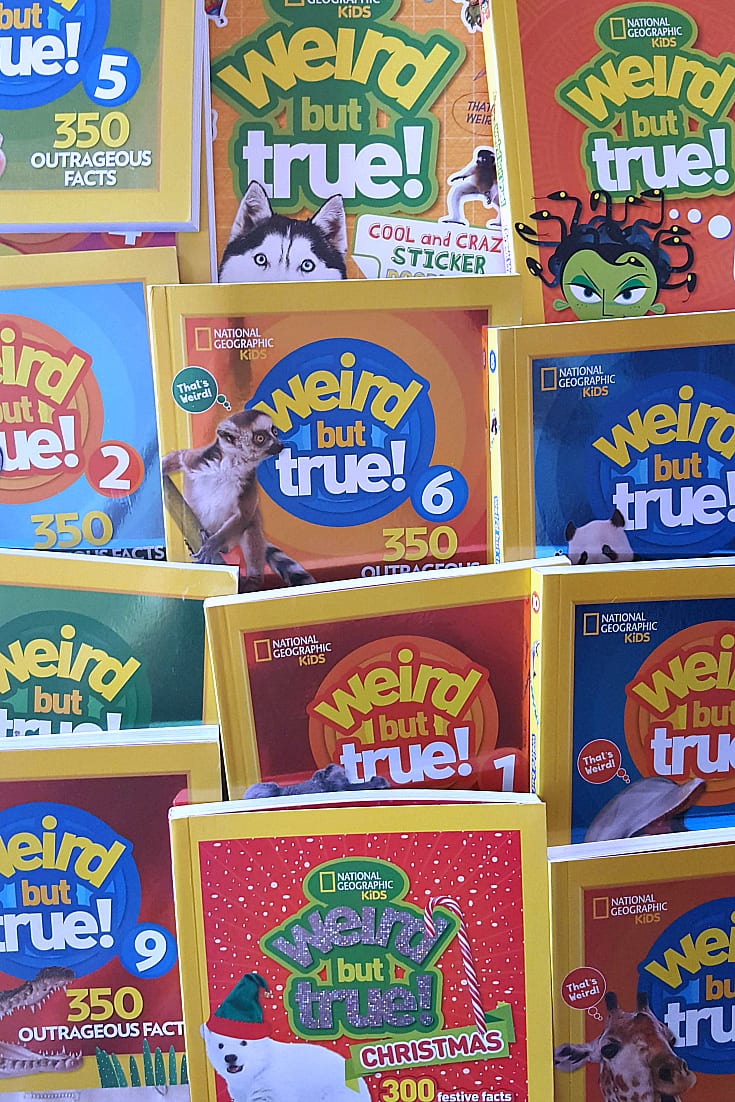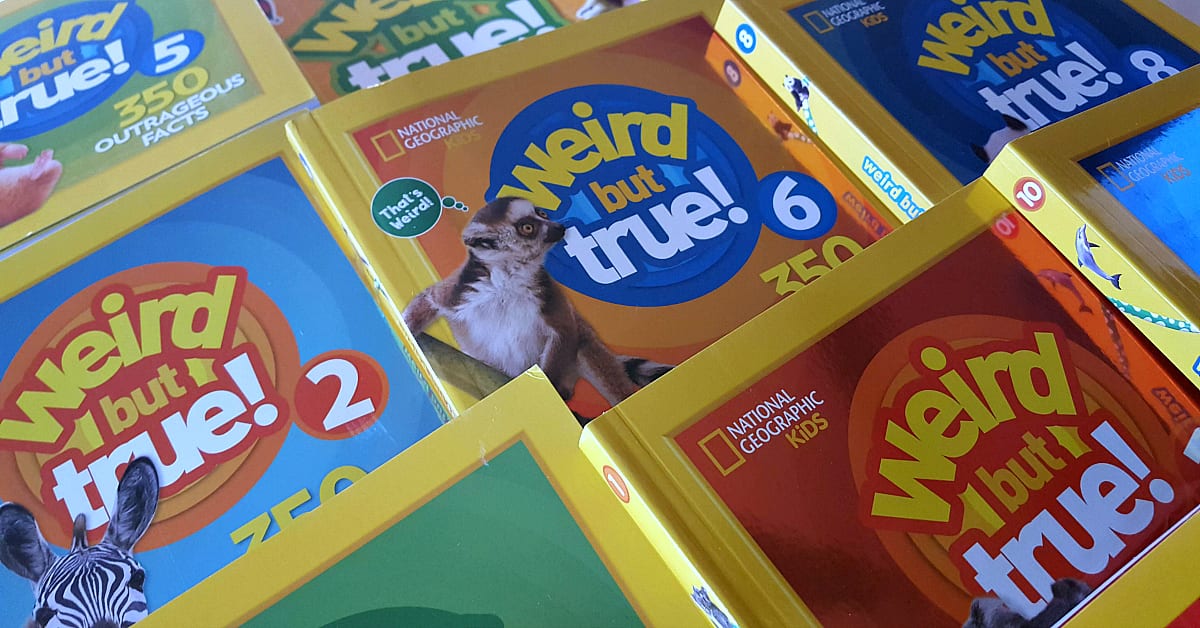 Nat Geo Kids Books
National Geographic magazine has been around for 130 years, and these days they also publish Nat Geo Kids books.
The books are educational, inspirational, and fun, so they make perfect gifts for kids.
But …. they are not JUST for kids. I like them, too. If you leave them sitting out around the house, adults are going to pick them up. Nat Geo Kids books can be enjoyed by all ages.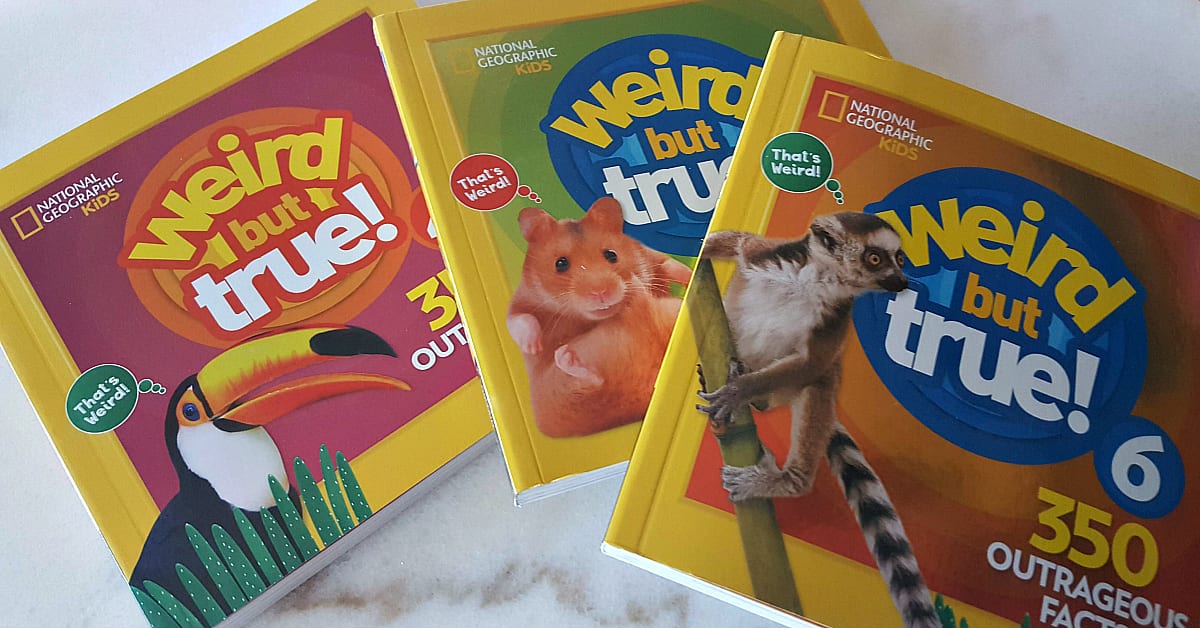 The Weird But True book series is super fun. Each one is filled with quirky facts that will keep kids entertained as they learn new things.
They are also visually appealing, so even kids who 'don't like to read' can be inspired to read each page. There are plenty of captivating images and the text is creatively presented.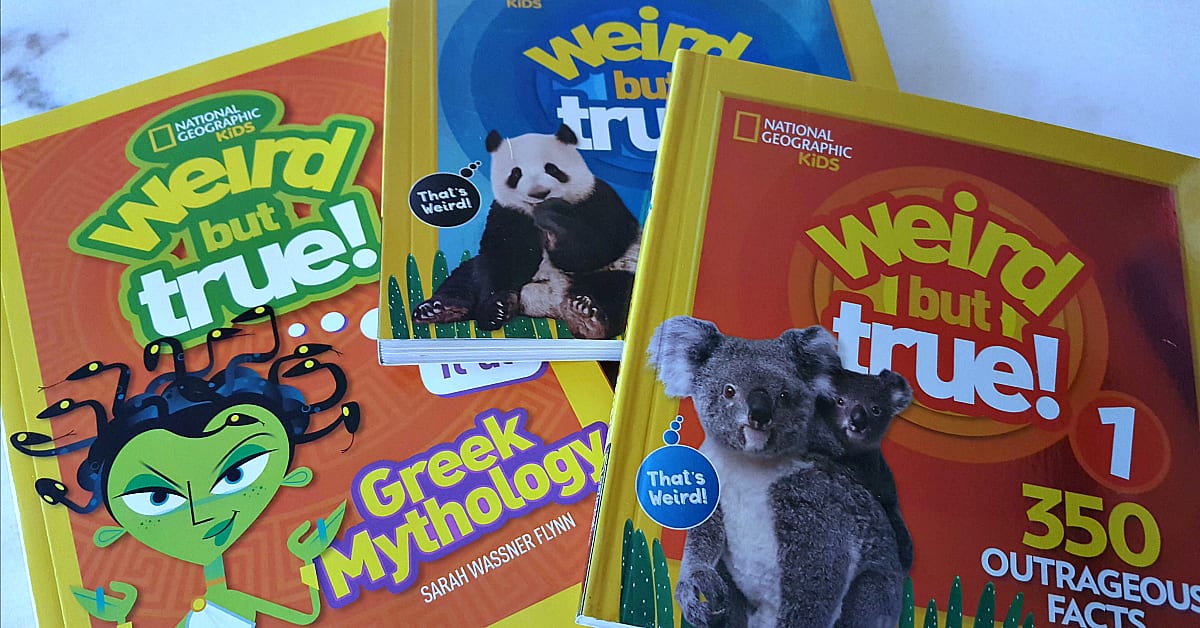 There are 10 books in the main Weird But True series, and they've also published books about Greek mythology and Christmas.
Additionally, you can get the large interactive Cool and Crazy Sticker and Doodle Book.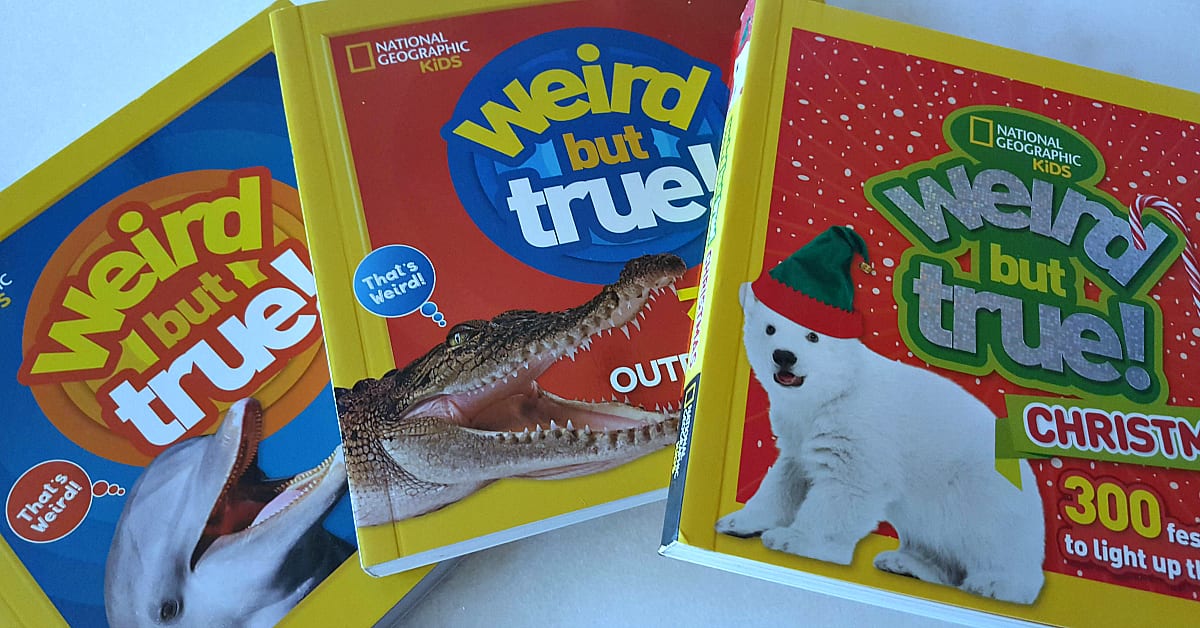 These books from National Geographic will make a wonderful holiday gift, and I'll leave you with this fun fact to ponder.
99% of people can't lick their elbows
— but 90% of people who read this will try!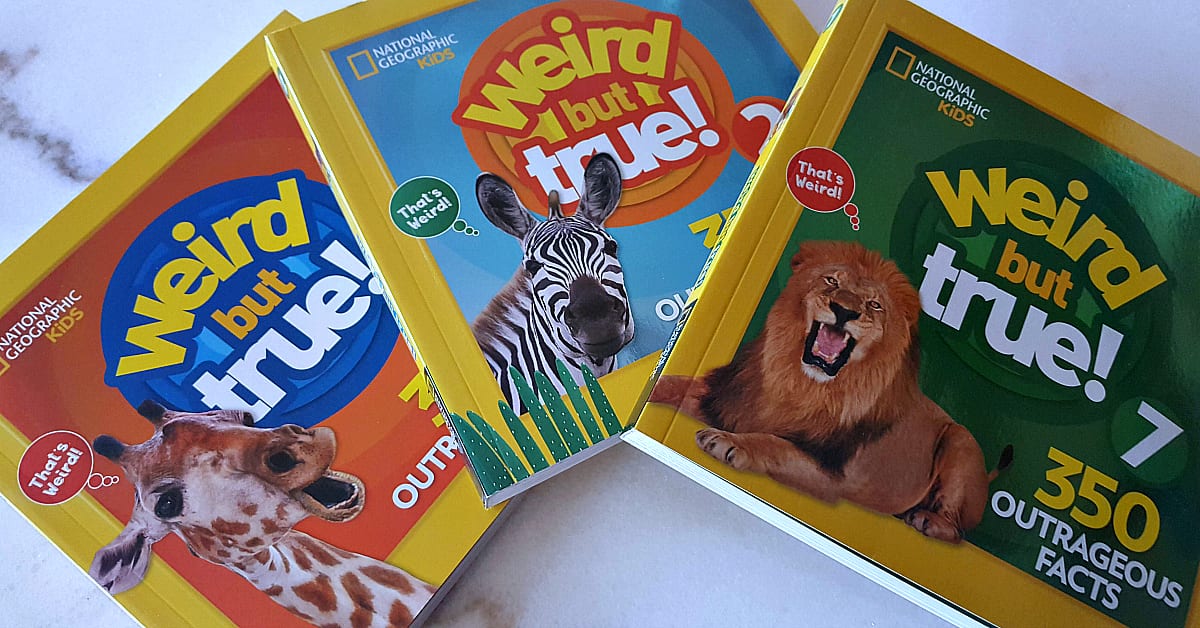 Nat Geo Kids
Want a chance to win more prizes? Then, check out my other giveaways!