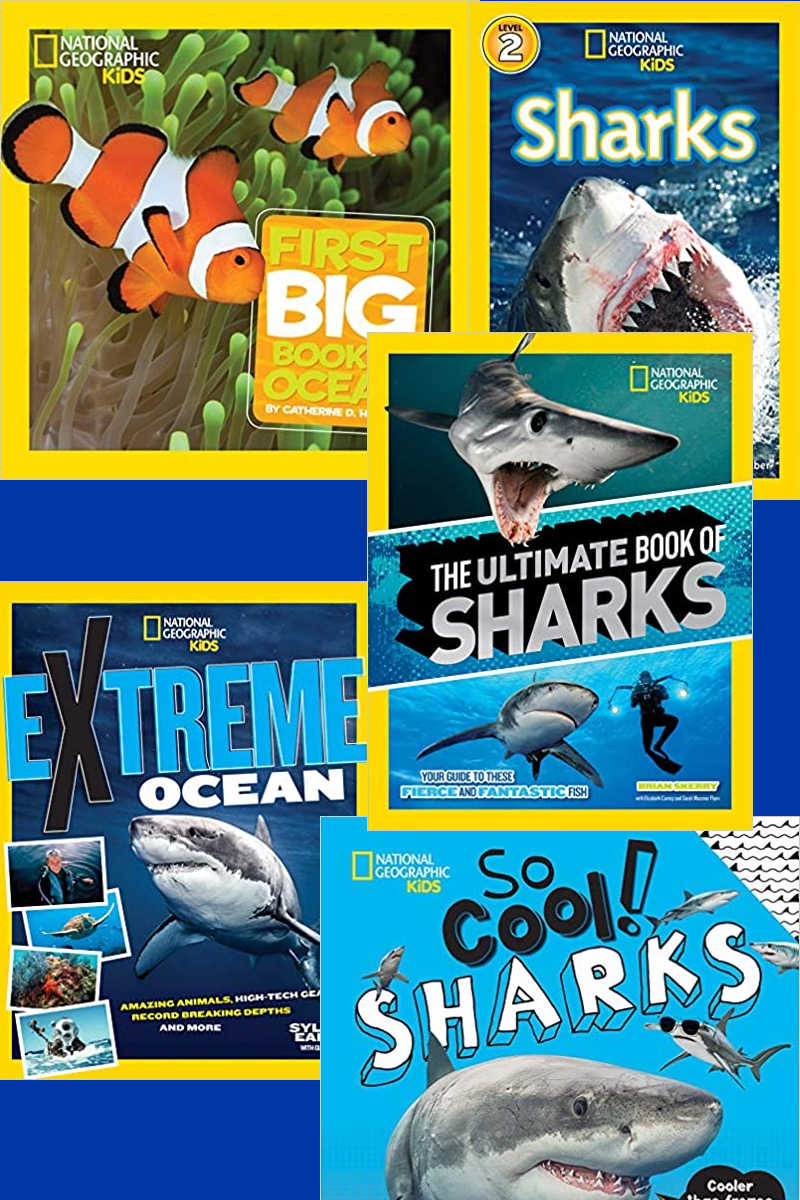 Nat Geo Kids Nature Books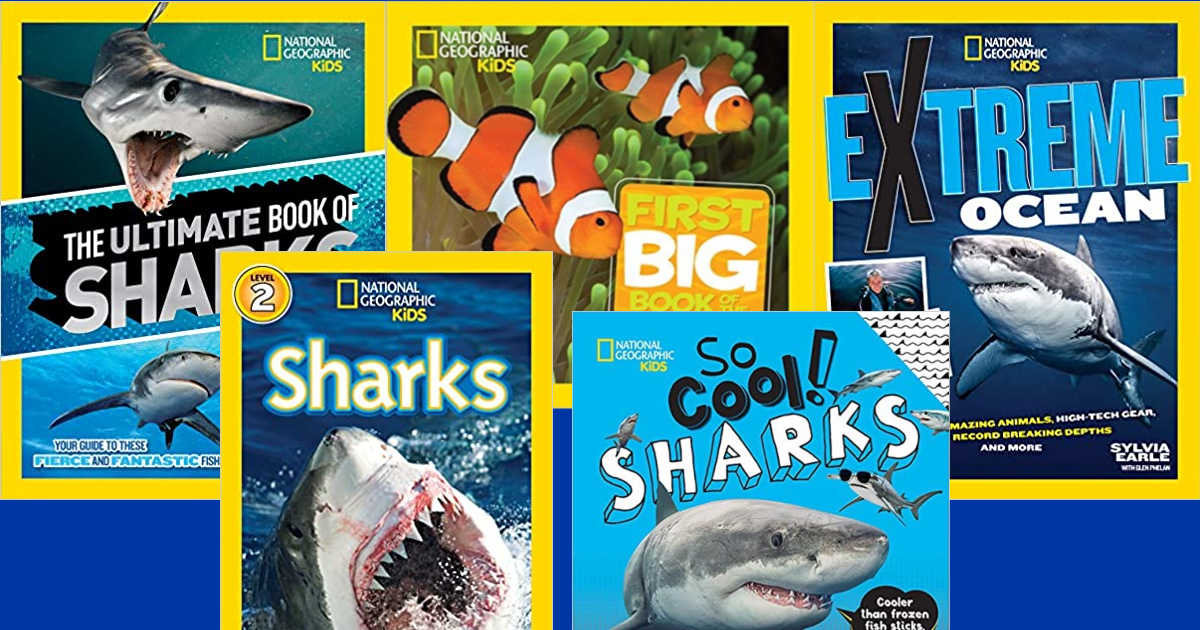 Nat Geo nature books are the perfect way to inspire kids to learn.
When sharks are involved, the kids books are fin-tastic fun!
National Geographic Magazines were great for me as a child, but I love that kids can have even more fun now.
Nat Geo Kids creates books that have adult level content presented in an eye catching kid friendly way.
These five STEM books feature amazing (and terrifying!) sharks along with other creatures who live in the ocean.
Which one do you think your child will like the best?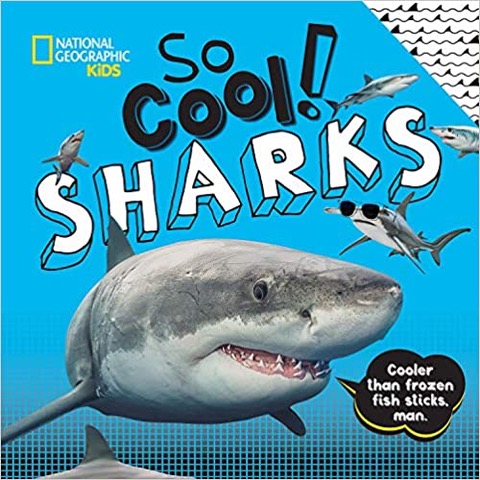 National Geographic
isbn 978-1426333613
Pub. Date 4/30/19
Synopsis
Sharks are among the world's top predators, but that's just ONE reason why they are SO COOL.
So who wouldn't want to hang out with them to learn more!
These books blend awesome animal photos with silly quips and info that will delight young readers and animal enthusiasts.
For example, kids can catch the hunting habits of a great white shark while learning that its true nature is as chill as a frozen fish stick.
This is the perfect little reader to get their brain buzzing and keep them laughing during their downtime.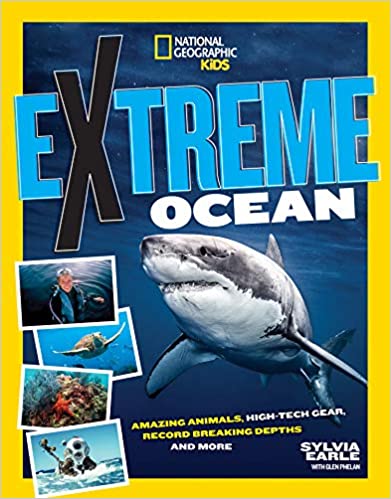 Amazing Animals, High-Tech Gear, Record-Breaking Depths and Much More
National Geographic
isbn 978-1426336850
Pub. Date 3/3/20
Synopsis
An action-packed combination of science and adventure, famed National Geographic Explorer Sylvia Earle leads readers on an in-depth tour of life beneath the waves.
Come face-to-face with whales and sharks, learn about the newest and most hi-tech ocean gear and gadgets, experiment with hands-on activities, and join Earle as she recounts her most daring dives.
Packed with fascinating tidbits, animal profiles, and up-to-date science, each chapter combines stunning photography with fun, accessible text.
Perfect for curious kids, ocean lovers, young explorers, and the classroom.
Extreme Ocean reveals the mystery, majesty, danger, and — above all –the importance of our ocean.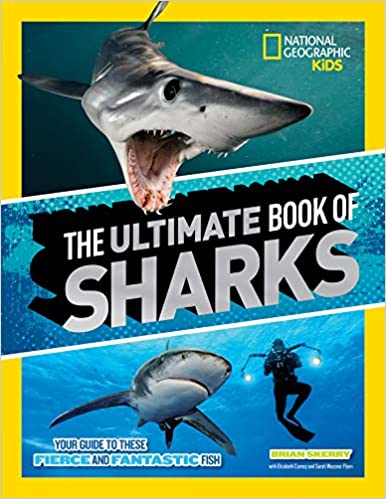 National Geographic
isbn 978-1426330711
Pub. Date 5/15/18
Synopsis
Explorer Brian Skerry is an underwater adventure like no other.
With exclusive photographs and personal insight from Skerry, this book takes the reader below the surface and into the minds of these spectacular predators.
Beyond the feared fins and terrifying teeth, readers will learn what its like to swim with these amazing fish.
They'll learn how they live, what they eat, their superhero-like senses and better understand why these graceful, confident, perfectly sculpted predators are also vulnerable animals that we need to protect.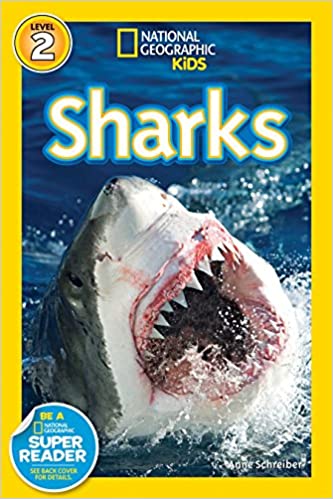 National Geographic
isbn 978-1426302862
Pub. Date 7/8/2008
Synopsis
He's quick.
He's silent.
He has five rows of deadly teeth.
Chomp!
Meet the shark—the fish who ruled the deep before dinosaurs roamed the Earth!
This leveled reader is for kids who are starting to read independently, are ready for more complex vocabulary and who love sharks!
Like all books in NatIonal Geographic Kids reader series, this title was developed in consultation with early education experts and are written to maximize interest and achieve reading success.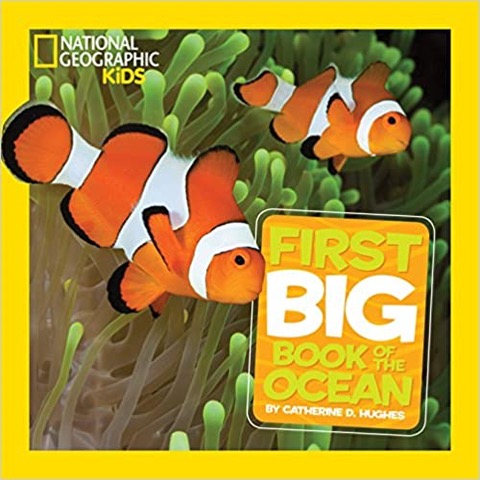 National Geographic
isbn 978-1426313684
Pub. Date 10/8/13
Synopsis
An adorable animal reference that includes the sea's high-interest animals, such as dolphins, sharks, sea otters, and penguins, and introduces kids to some of its lesser-known creatures.
More than 100 charming animal photos illustrate the profiles, with facts about the creatures' sizes, diets, homes, and more.
This book will quickly become a favorite at storytime, bedtime, and any other time.
Take a look at my fun shark craft and all of my other under the sea crafts. Of course, the templates are all free!
Check out my other giveaways, so you can have more chances to win prizes.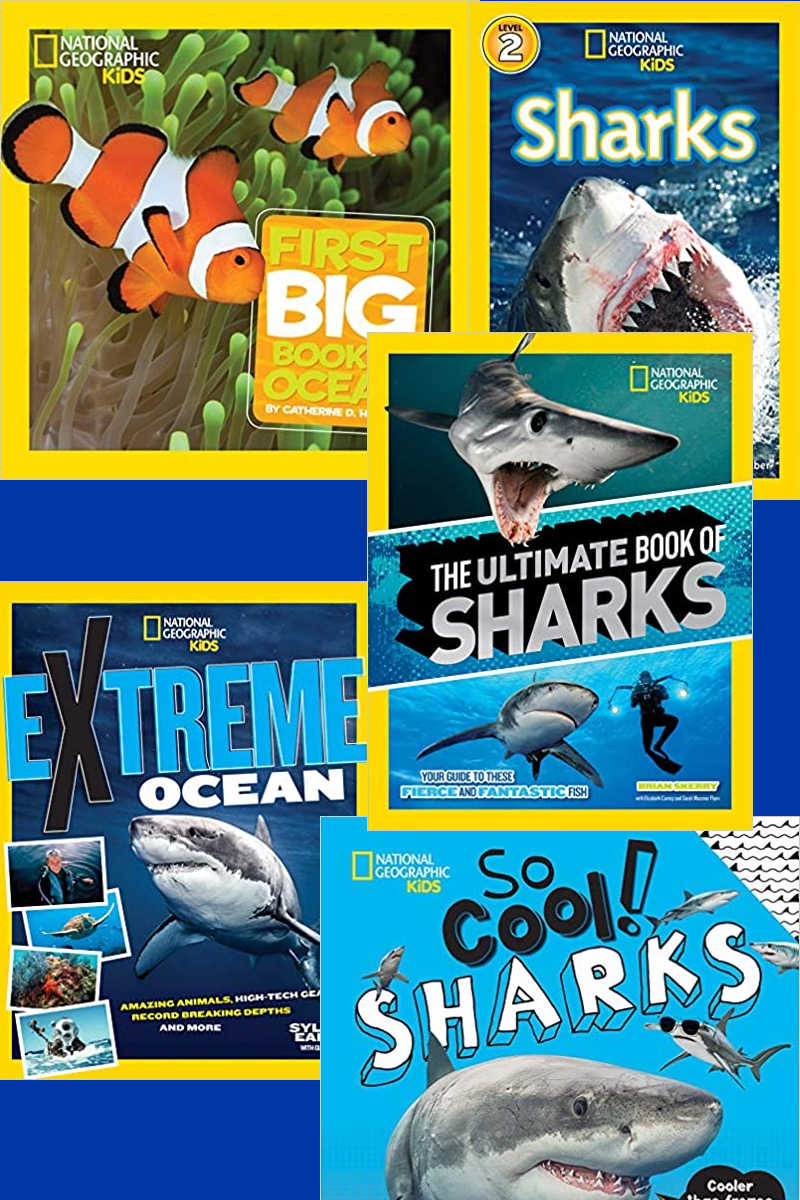 More from Mama Likes This
Take a look at my other entertainment articles, so you can keep up with the latest TV, movie and book news.
Check out my free printables., when you are looking for activities to do at home.
Many are from Disney and Shout Factory, so they feature movies, TV series and characters that your kids already know and love.
Some are educational and some are just plain fun.
There are coloring pages, crafts, word puzzles, mazes, memory games and other family friendly activities.