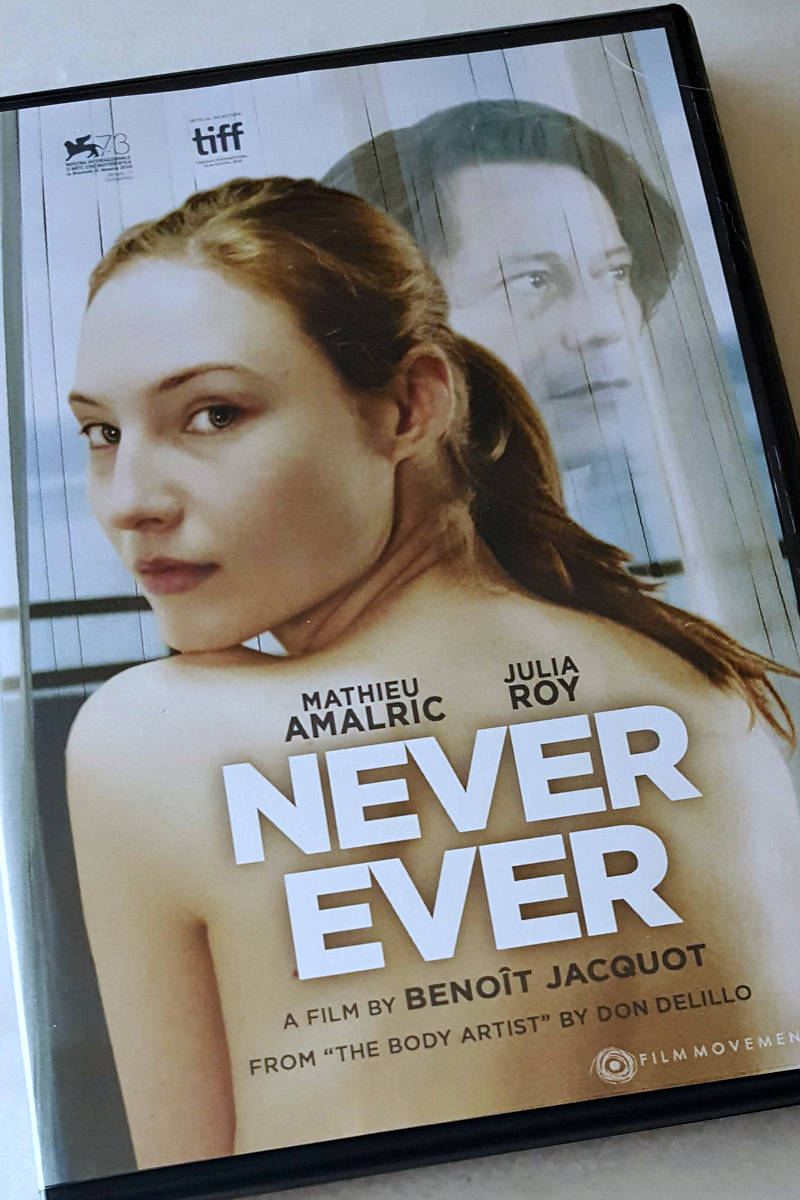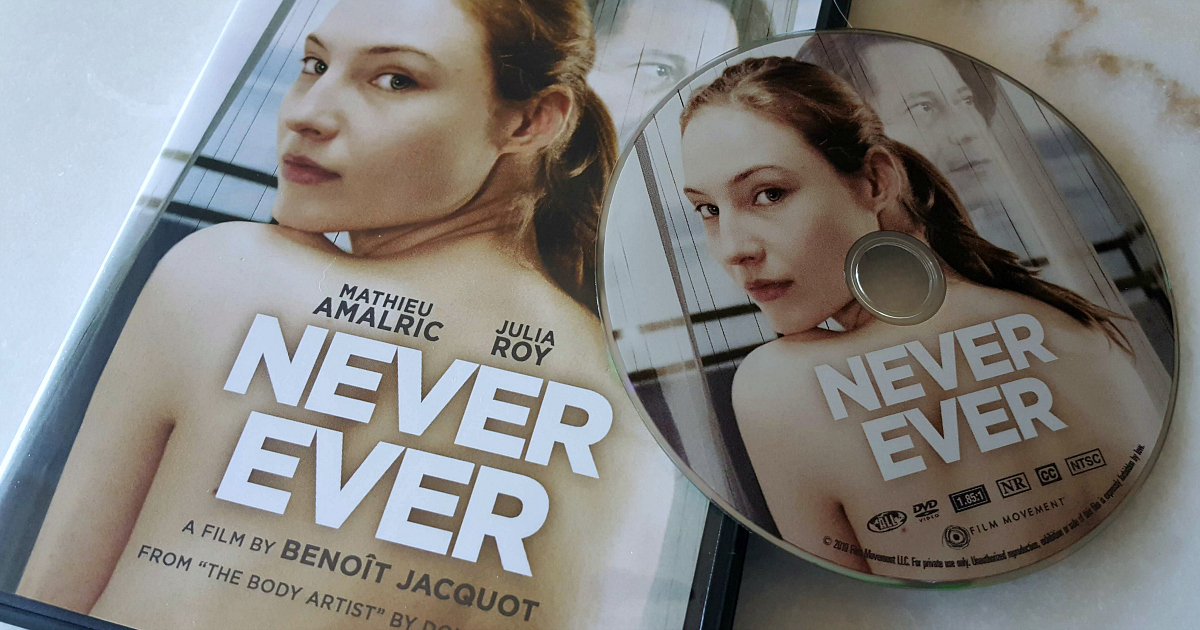 I enjoy independent French films, so the new Never Ever DVD piqued my interest. I liked the romantic drama and found it to be unique.
Sometimes I read a lot of reviews prior to seeing a movie, but I didn't this time. That was a good thing, since I've now found that most other reviews contain spoilers. It was much better to watch without knowing what was going to happen.
You can watch the trailer and read the synopsis below without ruining the movie experience. This way you can watch with anticipation and surprise and the story progresses. It is so interesting that I've already watched it twice.
The movie is not rated, and I'd recommend it for adults and older teens. It is in French with English subtitles, which adds to its authenticity.
Official Trailer
Never Ever
Film Movement
Not Rated
Release date 5/7/19
Synopsis
Based on Don DeLillo's novella The Body Artist, the film swirls around a self-centred filmmaker who, during a screening of one of his films, wanders into an adjoining gallery and becomes mesmerized by a young performance artist.
Dumping his leading lady and long-time lover, Rey embarks on a wild and delirious affair with the equally willing Laura, who jumps on the back of his motorcycle and rides with him into instantaneous love.
Holed up in Rey's remote country mansion, the couple appears to have found bliss — until, one day, Laura is disturbed by strange noises that turn out to be a prelude to disconcerting developments. The dreamlike world the two have constructed slowly begins to come apart.
Film Movement
Check out my other giveaways, so you can have more chances to win prizes.