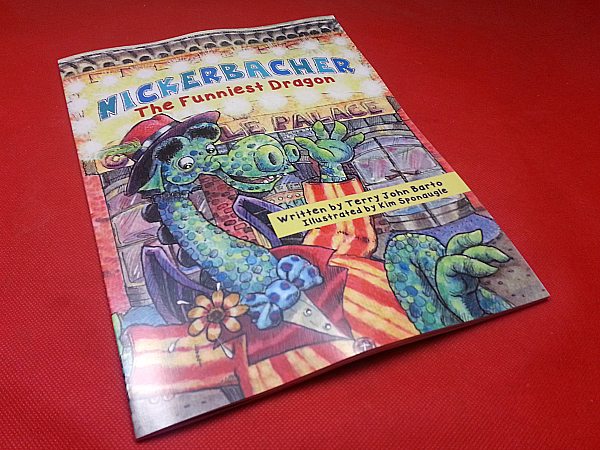 Hooray! Terry John Barto has published another fun children's book that will encourage kids to follow their dreams. Last year's Gollywood, Here I Come was about a turkey. This year's release is about a dragon. Both lead characters have bold personalities.
Nickerbacher, The Funniest Dragon is an inspiring story. Nickerbacher doesn't want to fight. He just wants to make people laugh. At first his family and others are not supportive, but he pursues his dream anyways. Soon he is performing stand up on stage and achieving success that makes himself and others happy.
The beautifully illustrated book is recommended for children ages five to eight. Older beginning readers will have fun sounding out the words themselves. Younger kids will enjoy the detailed pictures as you read the story to them.

Nickerbacher, The Funniest Dragon

by Terry John Barto
isbn 978-1496954541
Pub. date 1/14/15
Description: "Nickerbacher is a sweet-tempered, bushy-browed beast who spends his days guarding Princess Gwendolyn and dreams of being a stand-up comic — not exactly a profession for a dragon! He's true to his duty as a dragon – as dictated by his Papa – but wants only to make the world laugh. Gwendolyn is supportive and encouraging, telling him he needs to do what makes him happy. It isn't until the dashing Prince Happenstance comes along, ready for a fight, that they realize that instead of battling each other, they should do what's in their hearts and pursue their true desires (the Prince really wants to be a baseball pitcher). With a winning set at The Comedy Castle and his family's newfound support and pride, it's all laughter, happiness and dreams come true for the good-natured dragon!"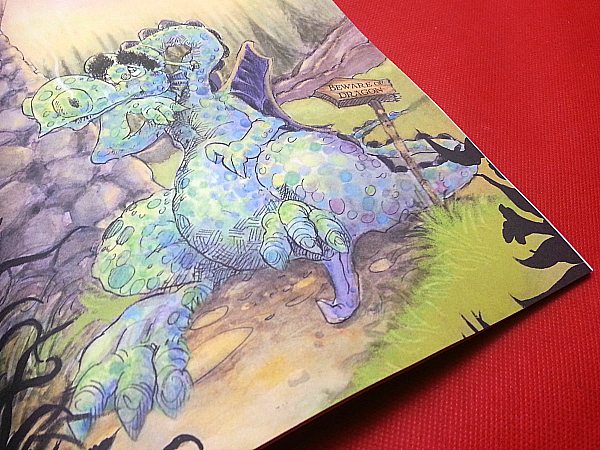 Enter daily through the Rafflecopter giveaway form below: