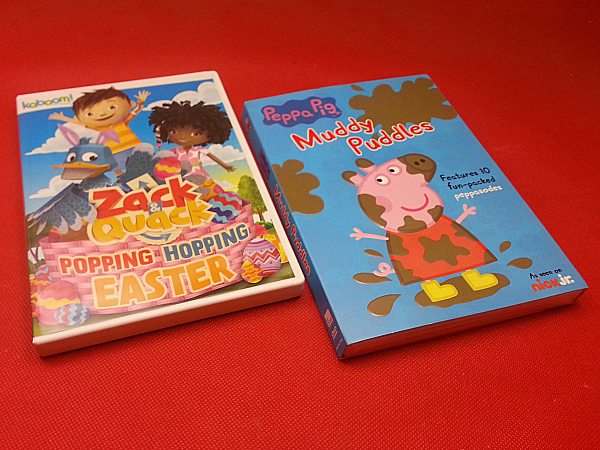 Are your kids getting excited for upcoming Easter celebrations?
Seasonal DVDs are always a fun way to build excitement whether you choose to give them to your kids ahead of time or add them to an Easter basket that the Easter Bunny leaves out for your children to find.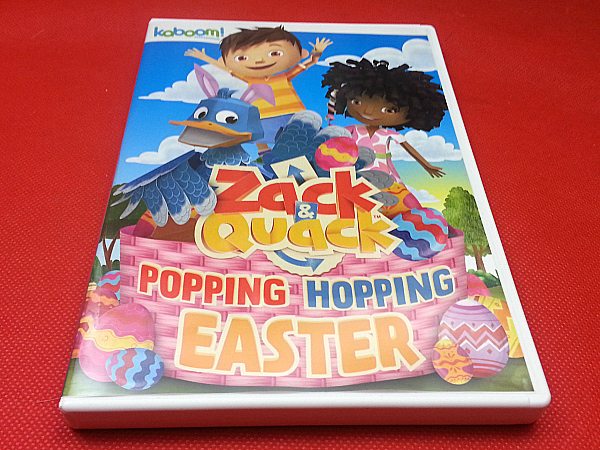 Zack & Quack
Popping Hopping Easter

Not Rated
Release date 3/10/15
Zack & Quack made their debut in the UK last year and have now made their way to the US. Zack is a seven year old boy and Quack is his best friend who just happens to be a silly and impulsive duck. This duo has a special Easter adventure as they try to help save Easter by getting the Easter Bunny's chocolate chickens back to their coop.
On this cute Easter themed DVD there are 5 fun episodes.
Zack & Quack's Pop Up Circus
The Poppy Up Flower
Popping Hopping Hiccups
The Poparang 3000
The Pop Up Easter Egg Hunt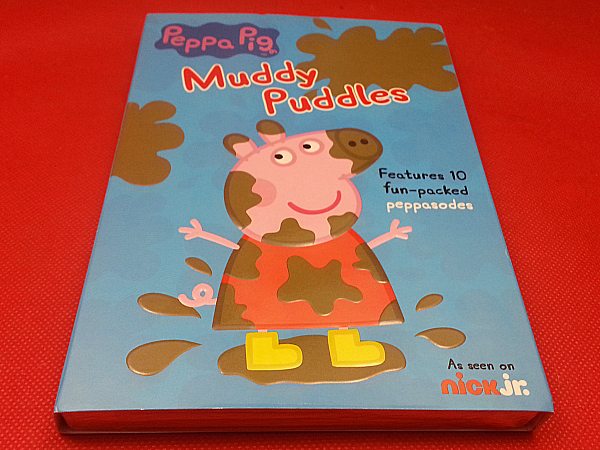 Peppa Pig
Muddy Puddles
Not Rated
Release date 3/10/15
Peppa Pig is another British preschool series that is now delighting children around the world. This DVD isn't specifically for Easter, but is just perfect for springtime and splashing in puddles.
Sweet Peppa has a laugh that is contagious and will encourage kids to be kids. There's no need to grow up too fast!
There are 10 "Peppasodes" on the DVD:
Muddy Puddles

Mr. Dinosaur is Lost
Polly Parrot
Best Friend
Hide and Seek
The Playgroup
Mummy Pig at Work
Camping
Gardening
Bicycles
SOCIAL MEDIA – You can connect with kaboom! Entertainment Facebook and Twitter.
Enter daily through the Rafflecopter giveaway form below: