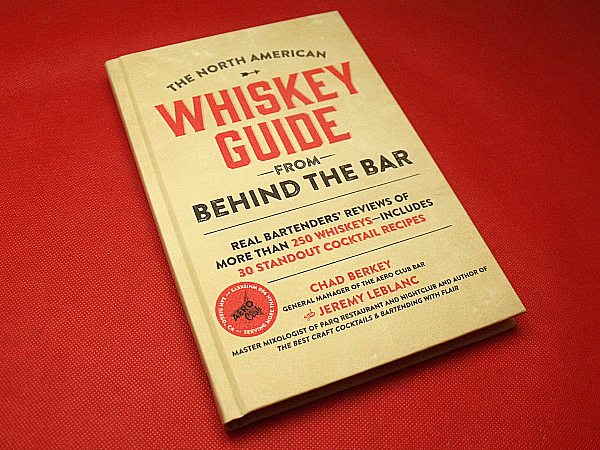 How much do you know about whiskey? Now that I've got The North American Whiskey Guide, I am very aware that there is a lot more to this beverage than I thought.
The hardcover book is written by two experts in the field. Chad Berkley is the general manager of San Diego's Aero Club Bar and Jeremy LeBlanc is an experienced master mixologist.
The guide features reviews of the few whiskeys that I've heard of and hundreds of others. Each one includes a photograph, specifics about it and comments from bartenders who participated in a blind taste test. This is a great way to find new beverages that appeal to you.
Also included are cocktail recipes, so you can have fun mixing your own drinks after you've chosen your whiskey.

The North American Whiskey Guide from Behind the Bar

Real Bartenders' Reviews of More Than 250 Whiskeys
Includes 30 Standout Cocktail Recipes
by Chad Berkey and Jeremy LeBlanc
isbn 978-1624140761
Pub. date 12/9/14
Description: "Whiskey has become one of the most popular spirits, and with so many different kinds it's hard to keep track of them all and select great new ones to try. With reviews of 250 different whiskeys, the historical background of each type, 30 of the best cocktail recipes and even the perfect cigar pairing, this guide has everything a person needs to find some of the most interesting whiskeys available."
Here are a few of the recipes you'll find in the book:
Bently Old Fashioned
Winter Waltz
The Kentucky Mint
Vermont Made
Boo Radley
Enter daily through the Rafflecopter giveaway form below: