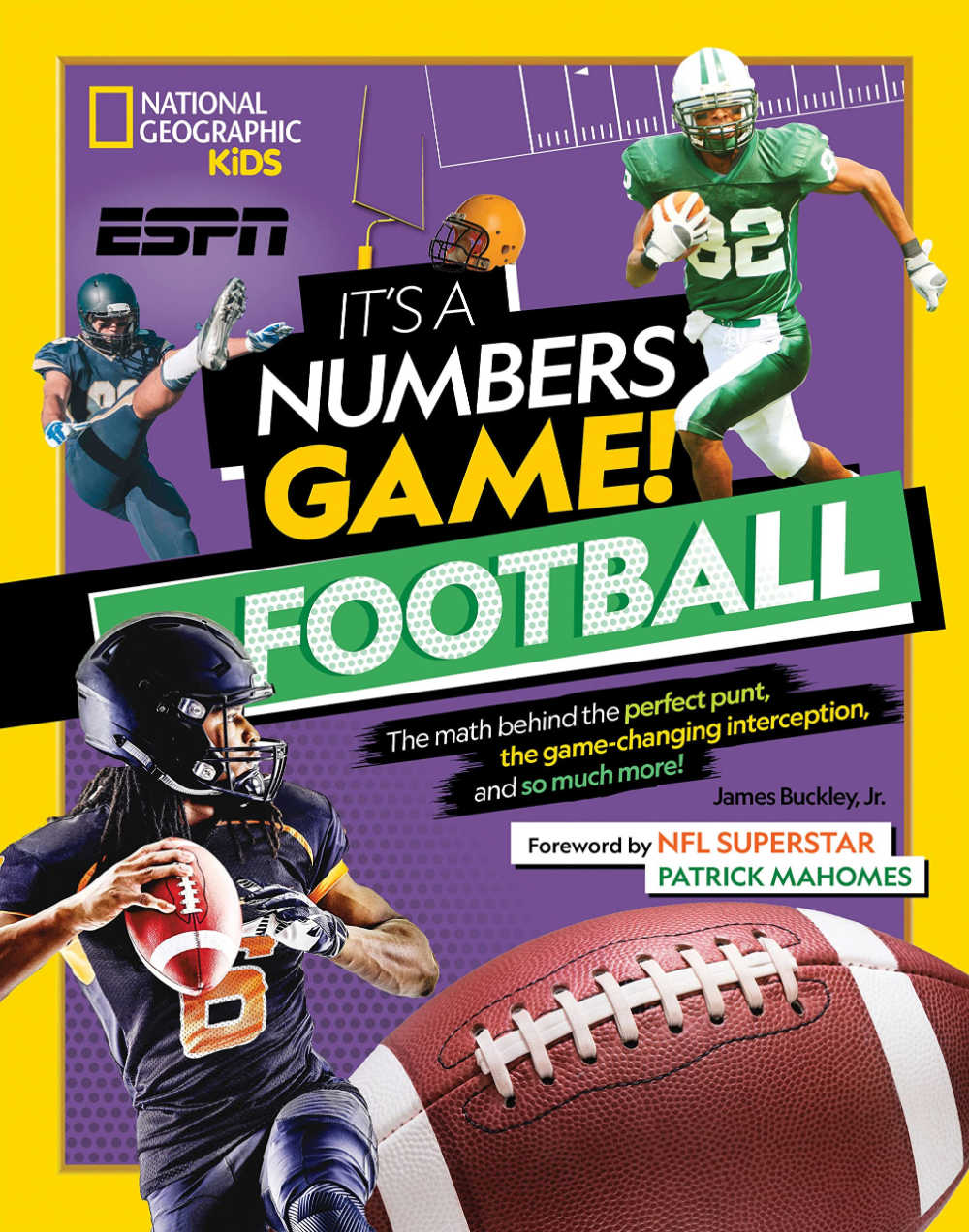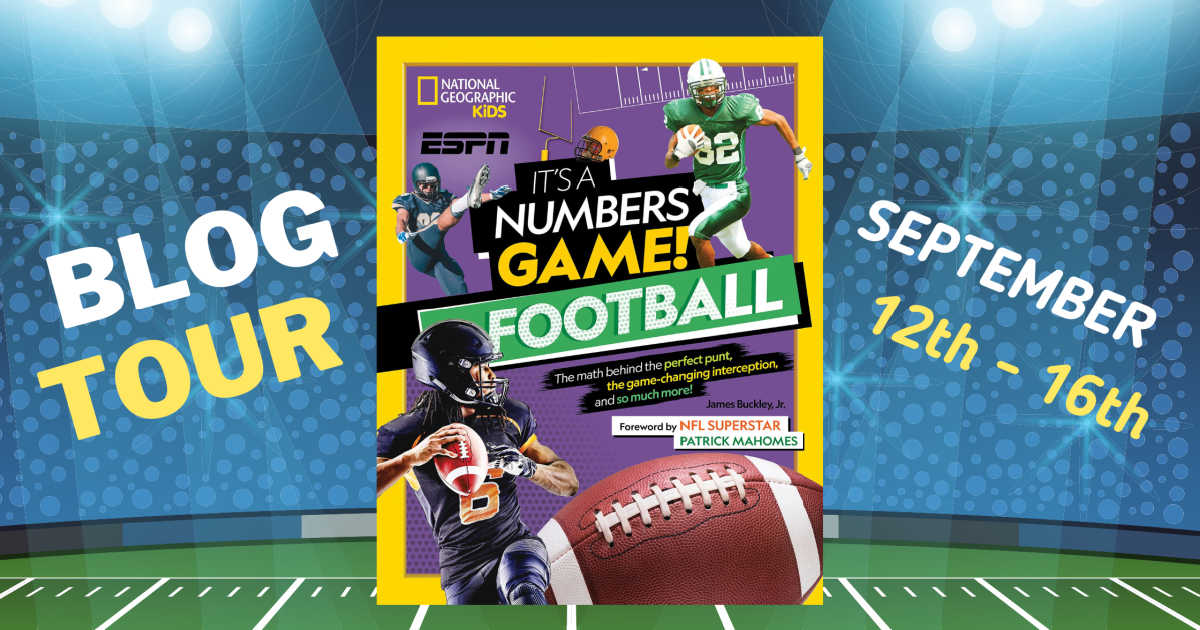 Celebrate the release of the newest addition to the It's a Numbers Game series and, also, the start of football season.
This week 5 blogs will be featuring excerpts from It's a Numbers Game! Football by Eric Zweig.
The book has a foreword by NFL superstar Patrick Mahomes, too.
Join us each day this week, so you can explore the stats, digits, and dimensions of the game.
And, of course, be sure to have a pencil and paper ready to try your hand at some fun gridiron calculations!
Having a Ball
Most leagues have very specific rules about the footballs they use.
A football must be made from four leather panels that are stitched together to form the surface.
Although you'll sometimes hear people refer to a football as a "pigskin," there's no pig here.
The leather that is used is actually made from cowhide.
It must have small bumps on the surface, which make the ball a little easier to grip.
All leather footballs have laces.
In the old days, these laces were used to help hold the ball together.
These days, the laces are really just for show … though they can make the football a little bit easier to grip, too.
Inside the four leather panels is a rubber bladder which is inflated to give the ball its size and shape.
That shape is formally referred to as a "prolate spheroid," but you're more likely to refer to it as an oval, or as egg shaped.
Science Stuff
League rules in the NFL, the CFL, and the NCAA all say that the bladder inside each football is to be inflated to about 12.5 to 13.5 pounds per square inch.
If a ball is deflated a little bit it will be softer and easier to grip, which can make it slightly easier to throw for short passes.
An underinflated ball is also much easier to catch because it's less likely to bounce off a receiver's fingers.
Pounds per square inch—or psi for short—is a unit of pressure.
It's the pressure resulting from a force of one pound applied to an area of one square inch.
Divide the pounds of perpendicular force by the square inches of area on which it is acting to get the pressure in pounds per square inch.
Did You Know?
Both teams in an NFL game must provide 12 primary and 12 backup balls to be used in a game no later than two hours and 30 minutes before the game starts.
Also, six more brand-new balls are shipped directly to the stadium by the company that makes them.
They are used in the kicking game.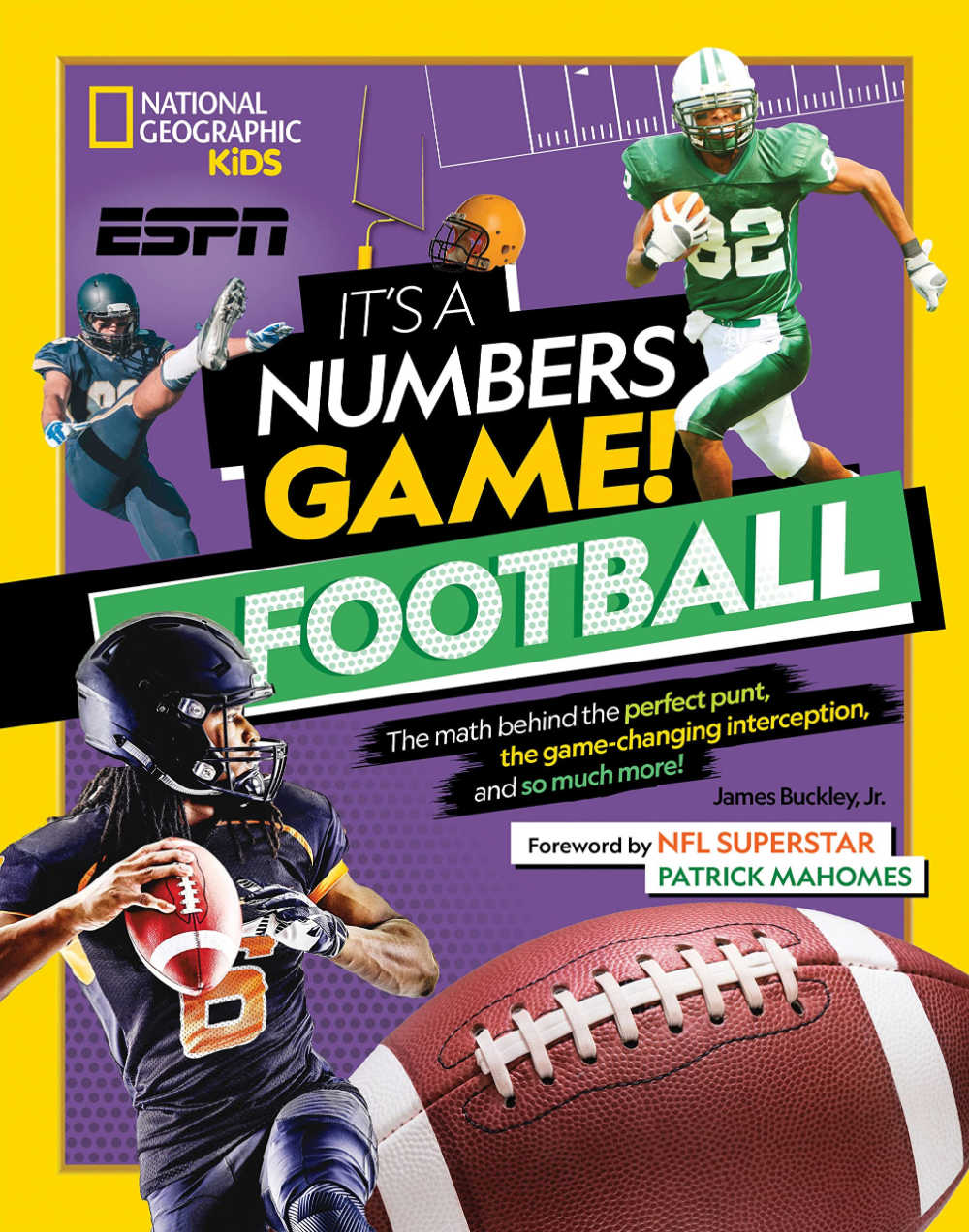 isbn 978-1426372896
Pub Date July 26th, 2022
Synopsis
Do you know how to calculate a quarterback's completion percentage?
What was the score of the highest scoring Super Bowl game?
Become a football fanatic and learn all about the numbers and math behind this popular sport.
With every throw, tackle, and kick, numbers are being calculated on the football field.
Get ready to learn all the ways digits and math factor into the game, from the countless statistics used to measure an individual player's performance to the numbers used in defensive formations.
Then, read about the greatest players from football history and get fascinating facts, like the price of a Super Bowl commercial.
Also, discover which NFL team defenses have allowed the fewest points and check out cool graphics that show the angles in different pass patterns.
Additionally, the book is Jam-packed with sports trivia, awesome photos, and fun activities at the end of every chapter, this number-focused look at the game is a definite touchdown.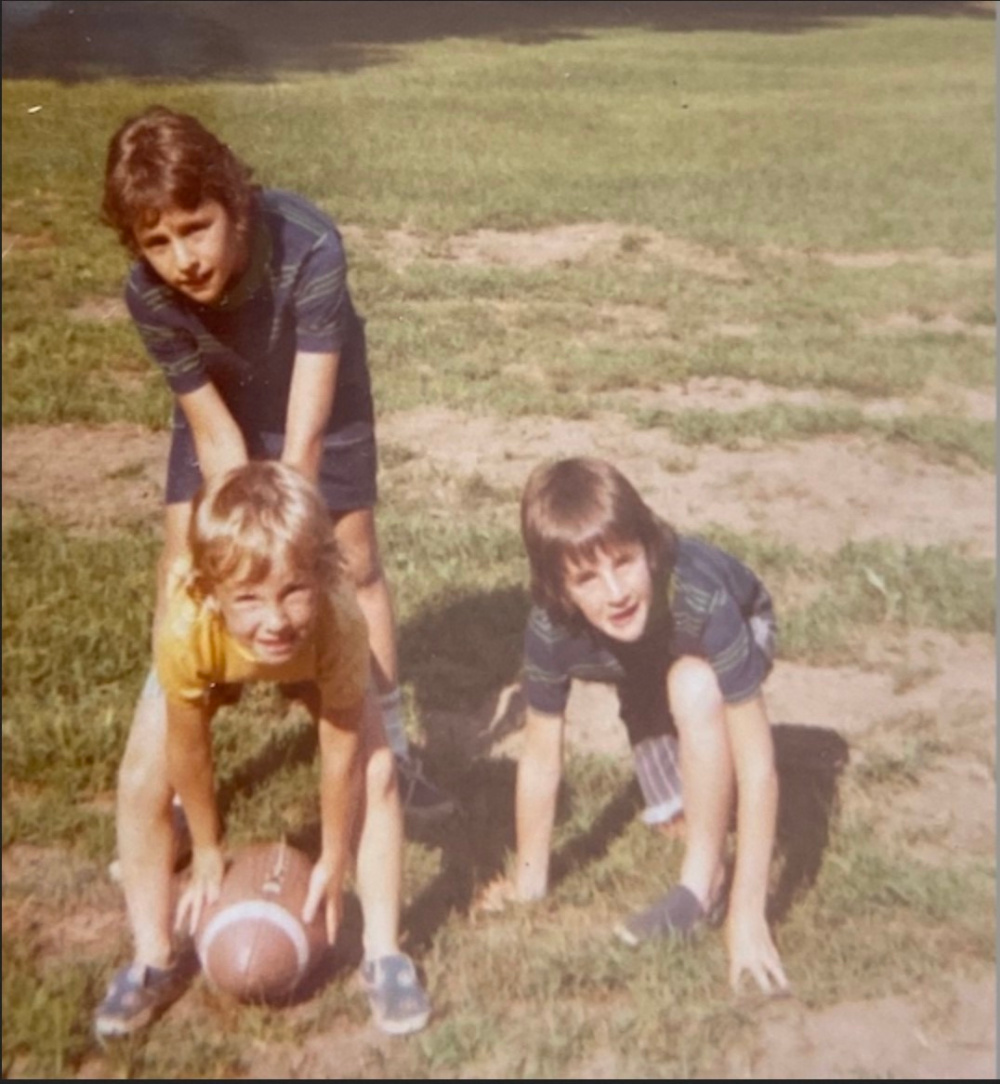 Author
Originally from Toronto, ERIC ZWEIG grew up as a fan of the CFL's Argonauts, the NHL's Maple Leafs, and the MLB's Blue Jays.
Eric got Argonauts quarterback and future NFL star Joe Theismann to sign his cast, when he broke his wrist as a young boy.
Eric has been writing professionally about sports and sports history since 1985.
He worked for a small Toronto-based publisher affiliated with the NHL for more than 20 years, and has written more than 40 books for adults and for children since 1992.
The author currently lives in Owen Sound, Ontario, Canada.
Blog Tour
Take a look at each of these blogs, so you can read more excerpts from the sports book.
Bookhounds ​​​​​​ September 12th
Mama Likes This September 13th
Always in the Middle September 14th
Satisfaction for Insatiable Readers September 15th
A Dream Within A Dream September 16th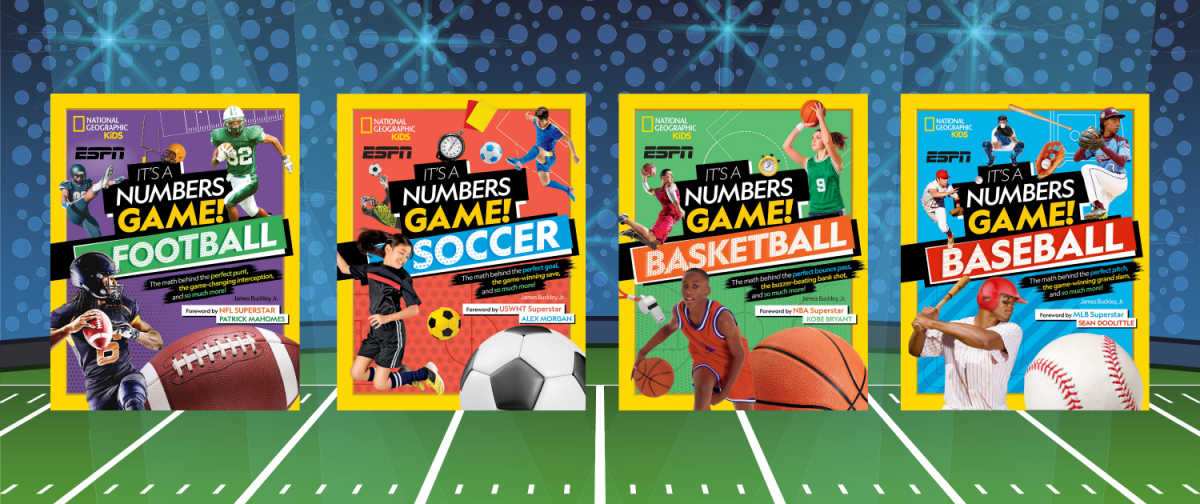 Which of these books will your child want to read first?
Will they choose the one about football or another sport?
More from Mama Likes This
Take a look at my other entertainment articles, so you can keep up with the latest TV, movie and book news.
Sports Printables
Printable Activity Pages
Check out my free printables, when you are looking for fun activities to do at home.
Many are from Disney, Netflix and Shout Factory, so they feature movies, TV series and characters that your kids already know and love.
Some are educational, but others are just plain fun.
There are coloring pages, crafts, word puzzles, mazes, memory games and, also, many other family friendly activities.
So, are you ready for family fun?