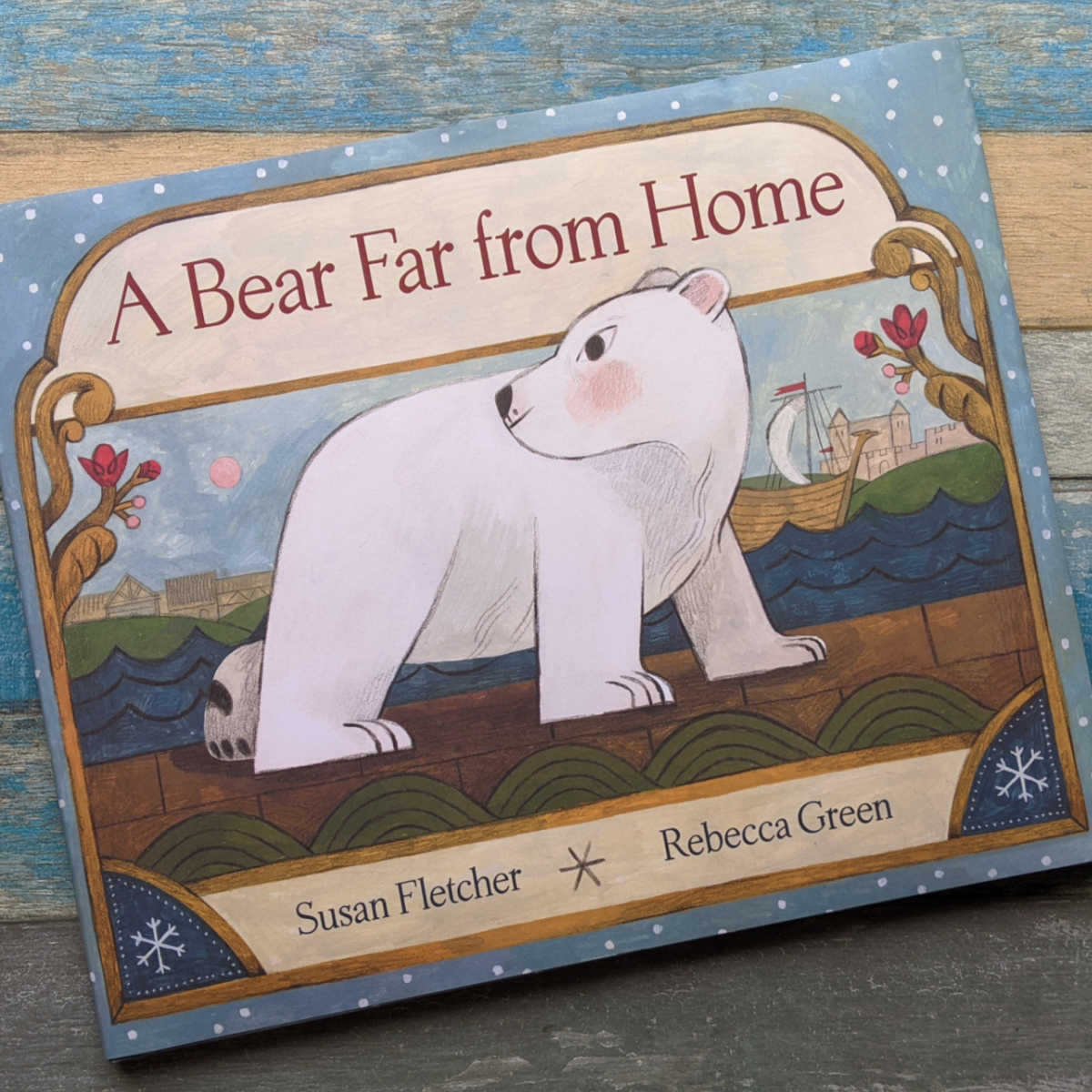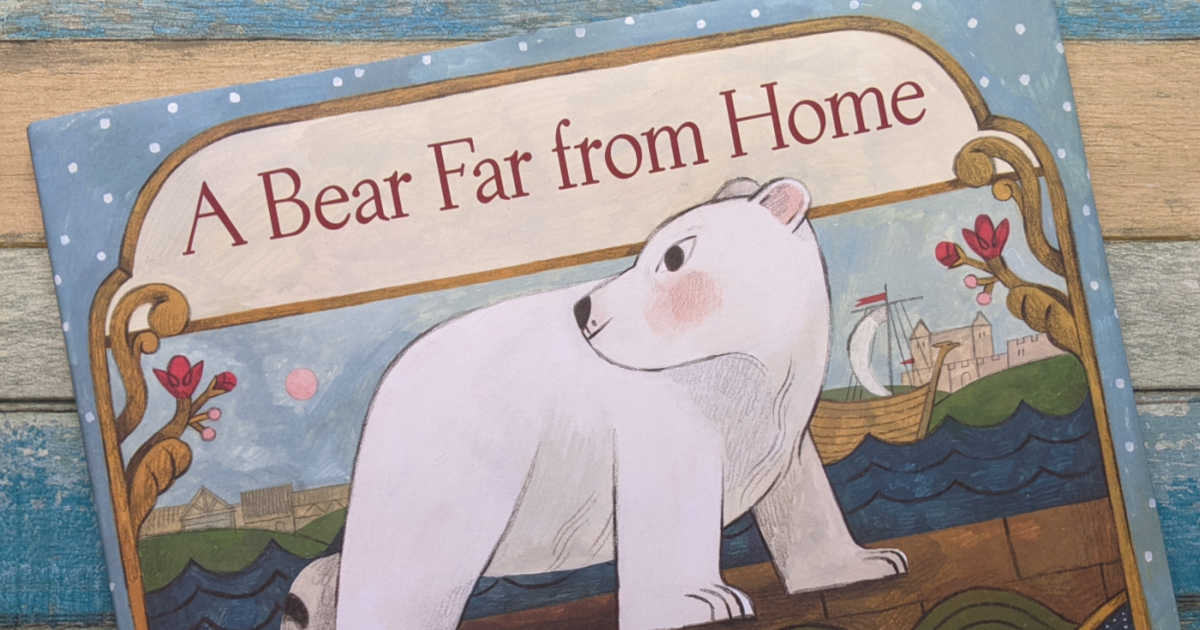 A Bear Far From Home is a beautiful picture book that feels like a fairytale, but is actually a non-fiction story.
This book has morals and lessons woven in, as you'd expect from a fairytale.
The events depicted in the book take place during medieval times in the mid-1200's.
Of course, kings are part of the tale, too.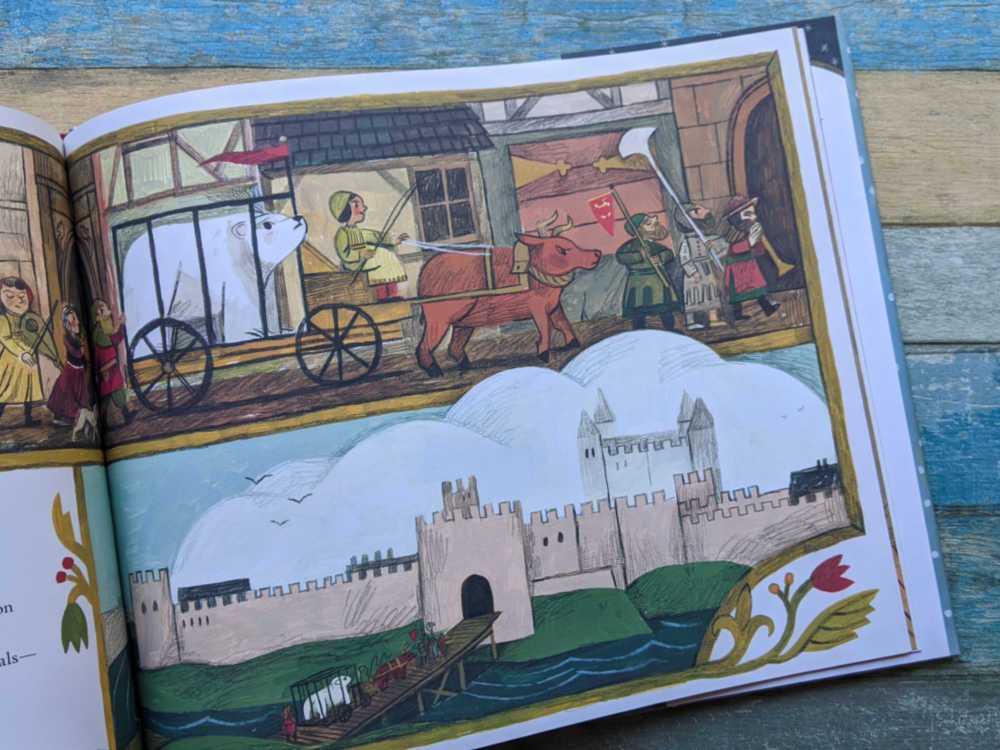 The hardcover book is beautifully illustrated and the text is written so that children will enjoy hearing the words and following along.
Little ones will understand the basic messages of the story.
Bigger kids will enjoy discussing the book and the broader issues brought up by the story of the polar bear that was gifted to King Henry III.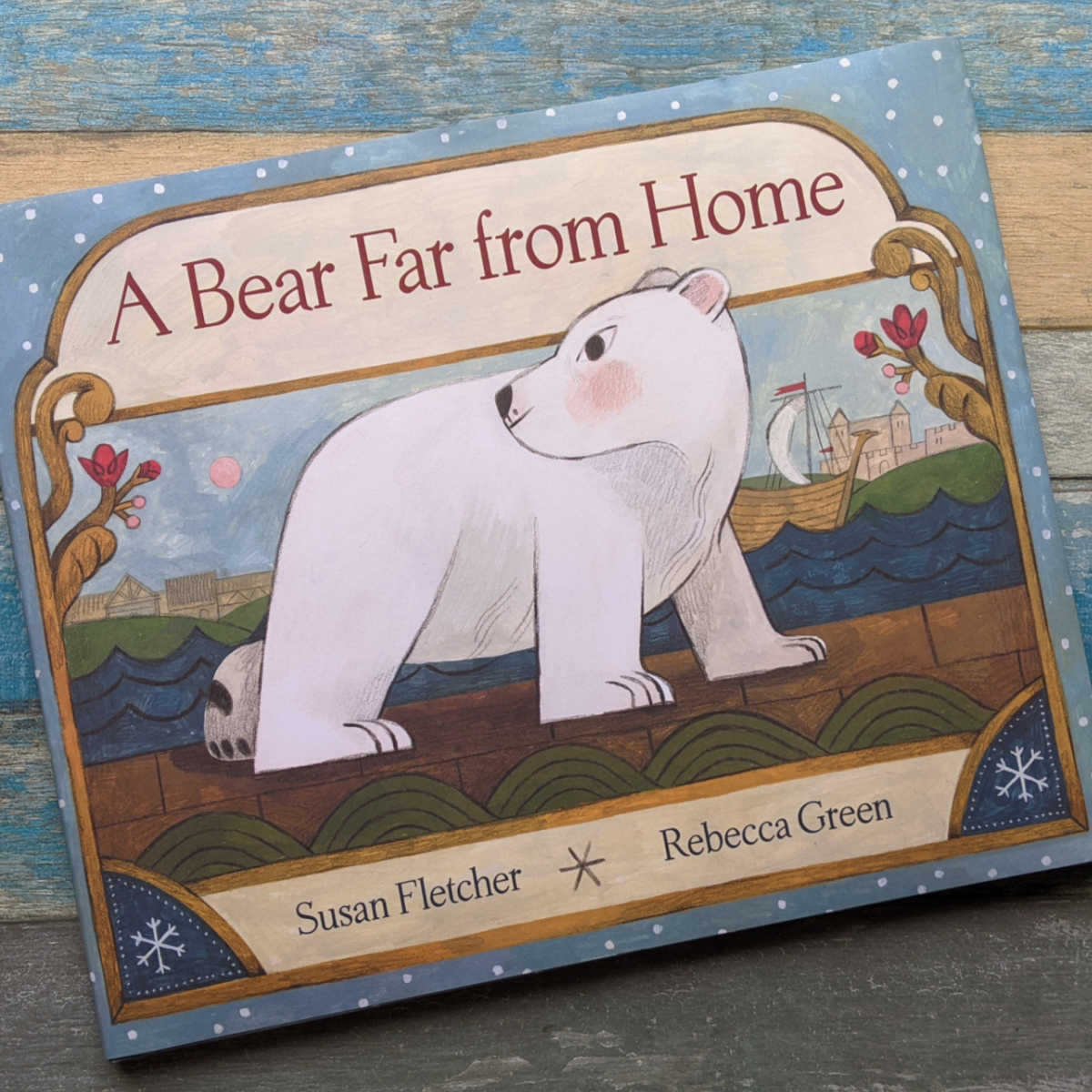 isbn 978-0593181898
Pub Date September 27th, 2022
Synopsis
This poignant historical nonfiction book, about a polar bear that was gifted to King Henry III, beautifully shows the importance of respecting our natural world and its precious animals.
Long ago, when kings and queens ruled much of the world, the king of Norway gave the king of England a bear.
Imagine a polar bear at ease in her natural arctic world, her only home—until trappers capture her and take her to the king of England.
Imagine a polar bear in her lonely new world, stuck in a cage.
This small, enclosed space is her only home—until King Henry III decrees that she be brought to the Thames River every day to swim and fish.
Imagine now this same polar bear dipping a curious paw in the river water, then leaping in with a joyful splash.
And it is here, in this unfamiliar, faraway land, in one small way, that she finds home once again.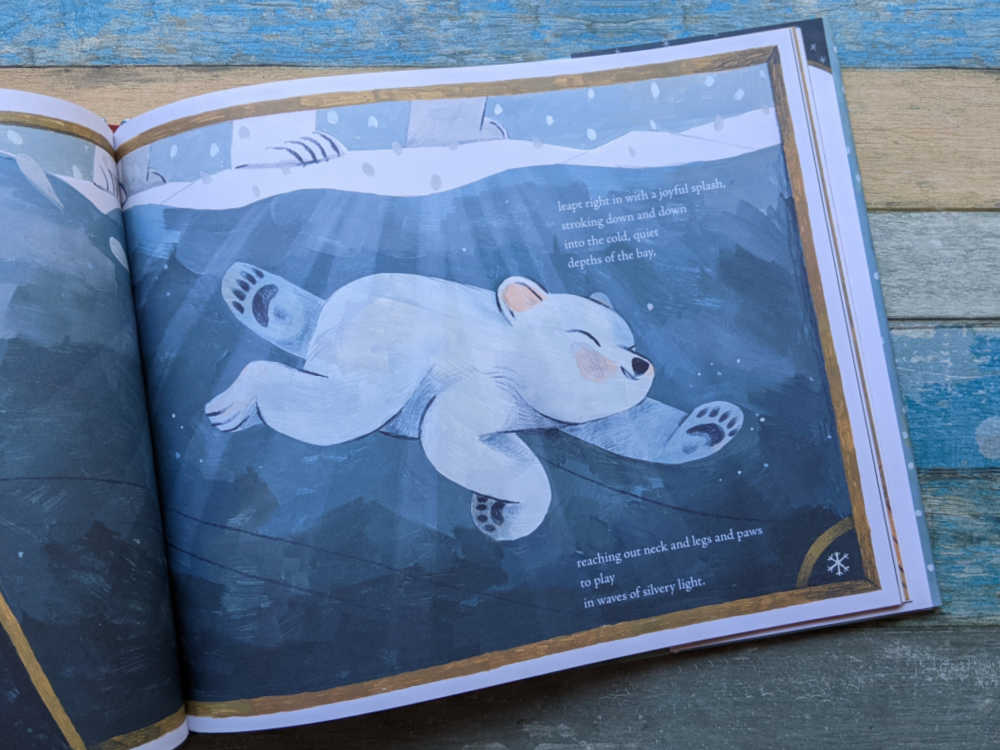 Author
Illustrator
Rebecca Green
Suggested Ages
Ages 4 to 8 years old
Preschool to 3rd Grade
Genre
Children's Medieval Books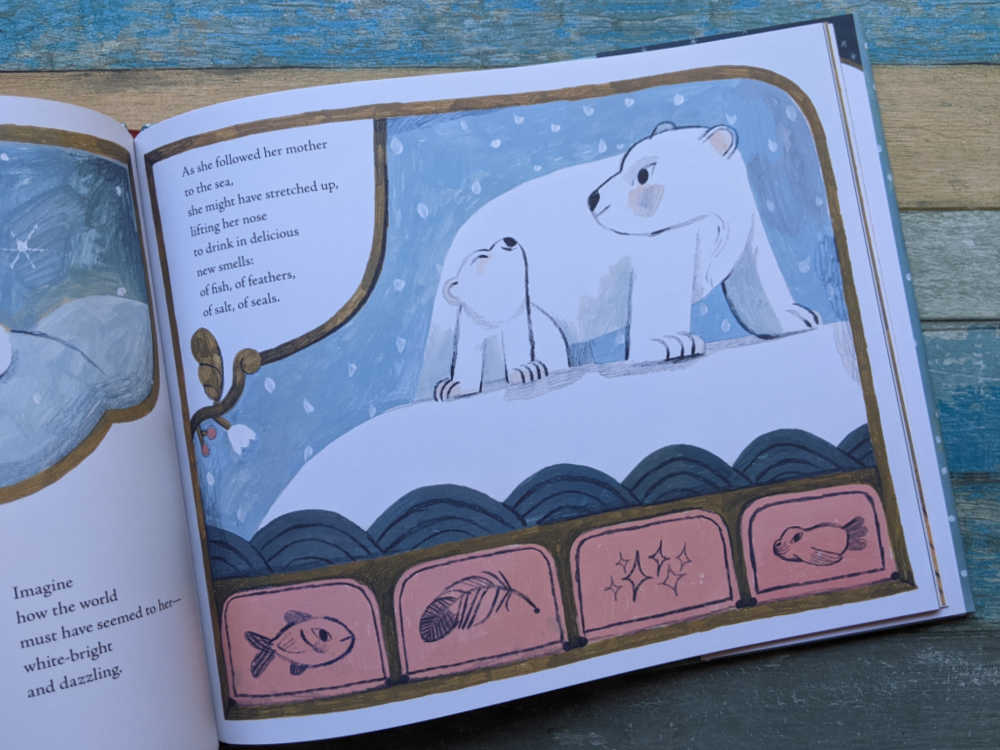 Children's Book Giveaway
Prize: A Bear Far From Home (arv $18.99)
1 Winner
Ends 10/13/22 11:59pm ET
Check out my other giveaways, so you can have more chances to win prizes.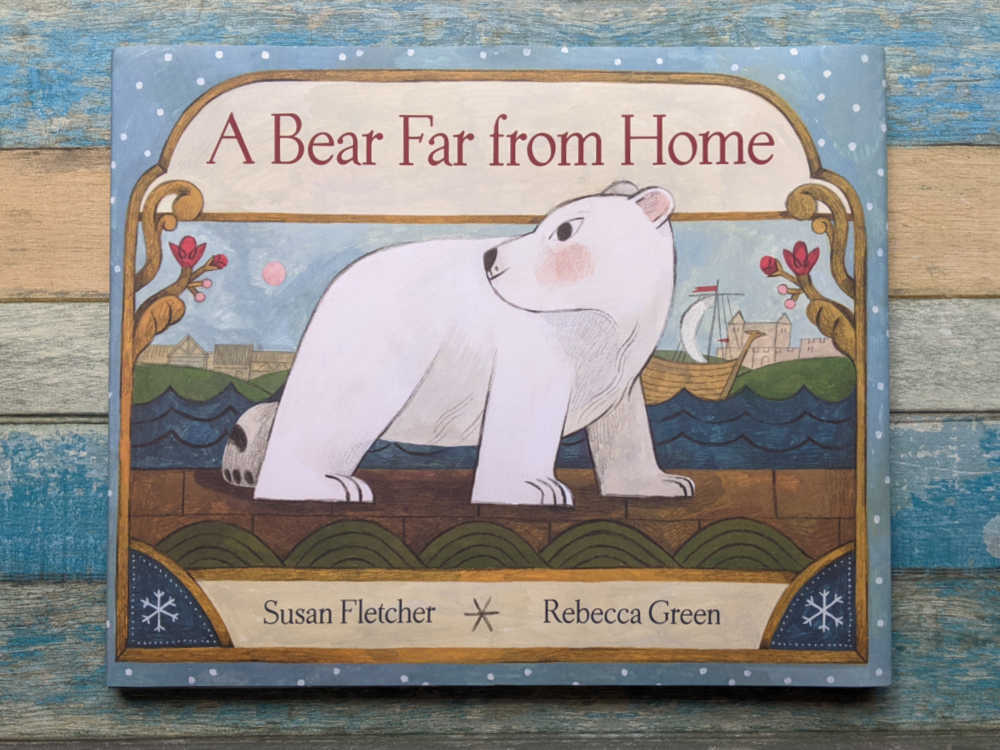 More from Mama Likes This
Take a look at my other entertainment articles, so you can keep up with the latest TV, movie and book news.
Polar Bear Crafts
Bear Printable Activity Pages
Printable Activity Pages
Check out my free printables, when you are looking for fun activities to do at home.
Many are from Disney, Netflix and Shout Factory, so they feature movies, TV series and characters that your kids already know and love.
Some are educational, but others are just plain fun.
There are coloring pages, crafts, word puzzles, mazes, memory games and many other family friendly activities.