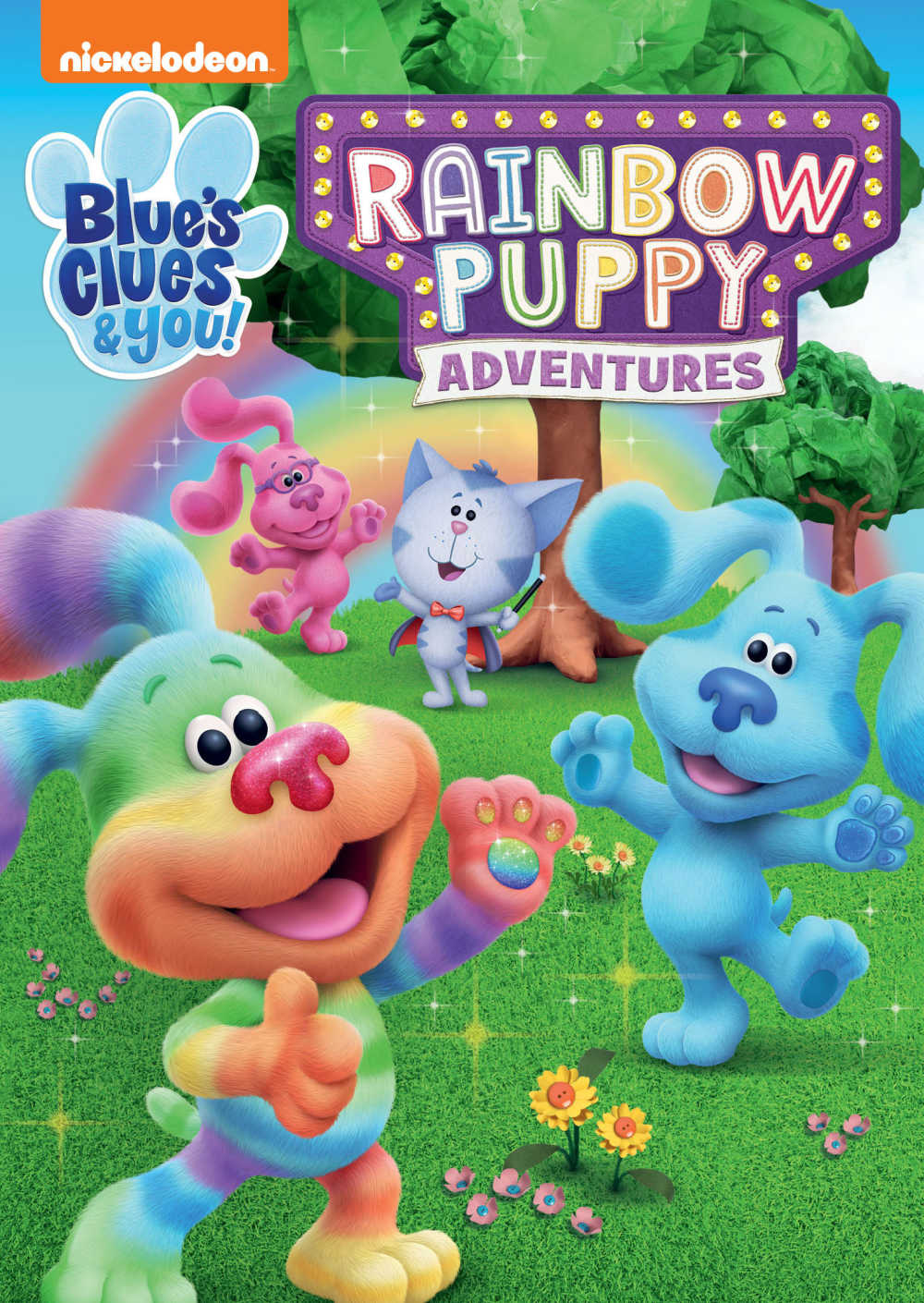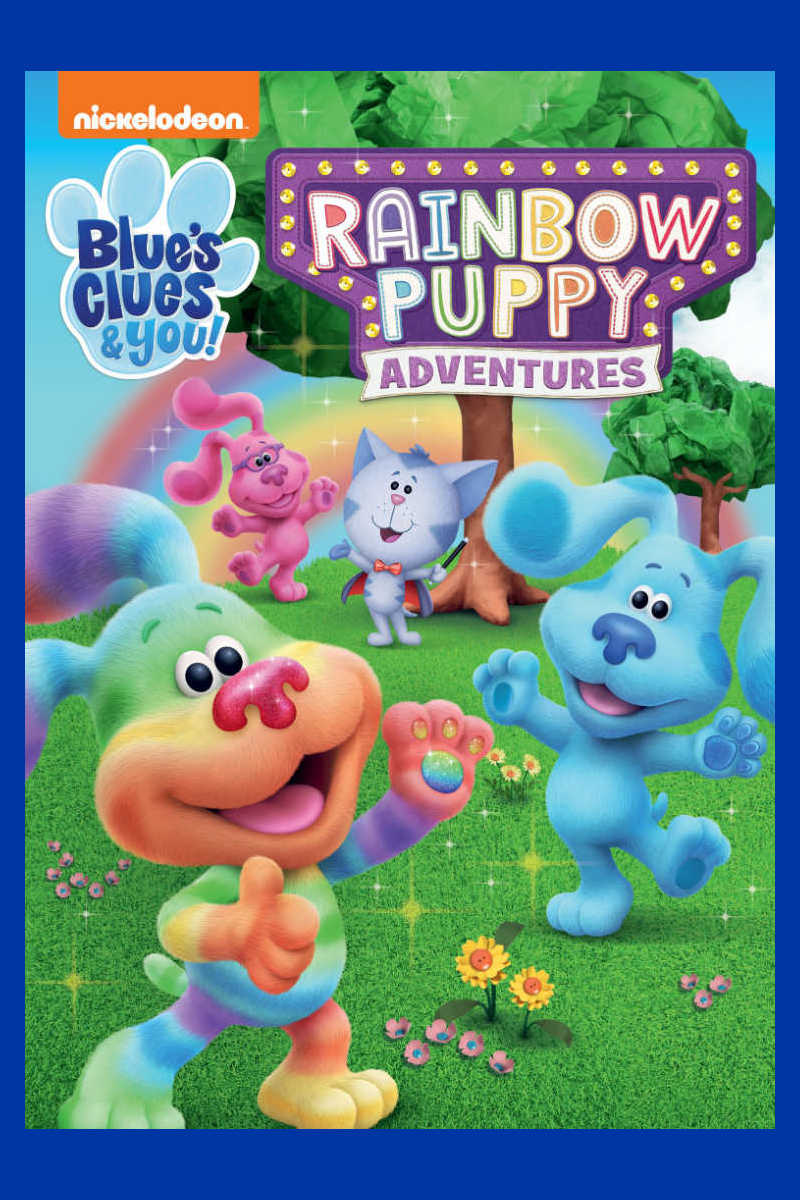 Rainbow Puppy Adventures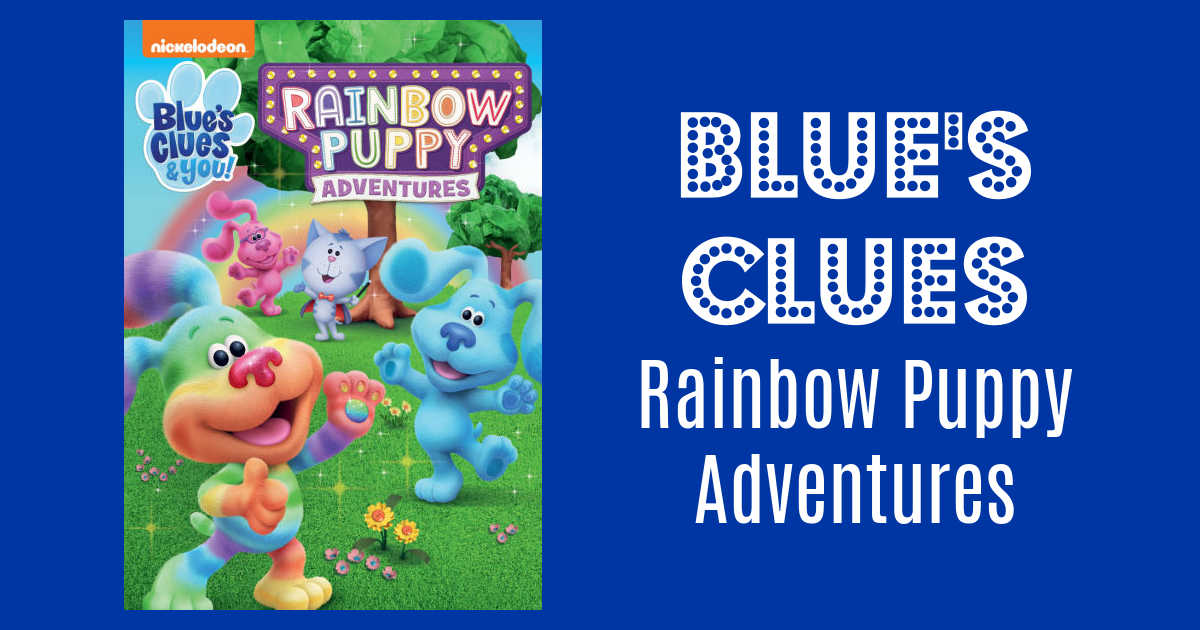 Your kids will want to sing and dance, when they watch the new Blue's Clues Rainbow Puppy DVD with four fun filled episodes.
As you can see, Blue has a new friend.
Rainbow Puppy is beautiful with colorful stripes and this puppy is confident and charismatic.
Naturally, there are some exciting adventures that these buddies and their other pals can enjoy.
Rainbow Puppy has positive energy that is contagious, so kids will feel good as they catch the joy.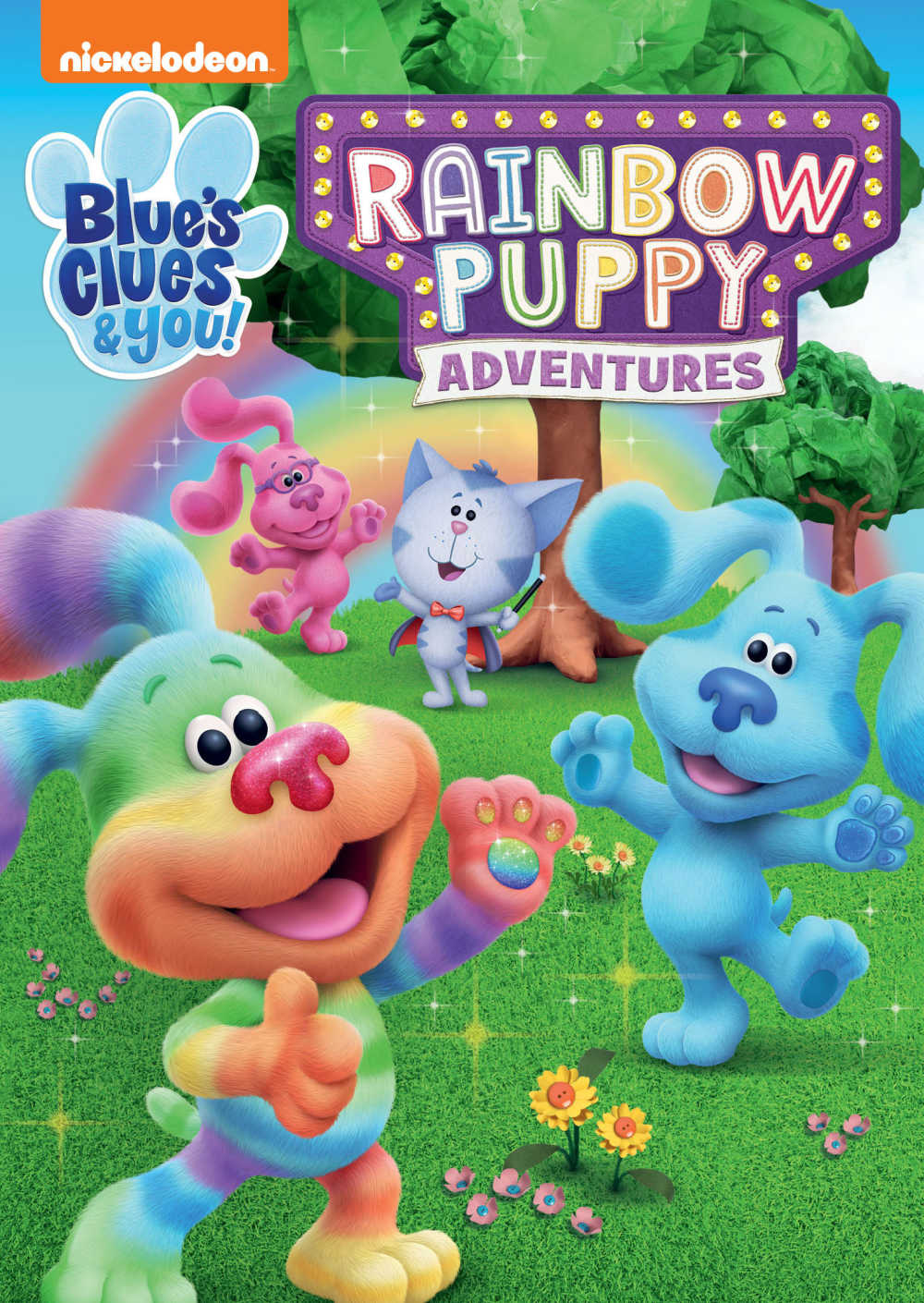 Nickelodeon Home Entertainment
Paramount Home Entertainment
Release Date October 4th, 2022
Synopsis
Rainbow Puppy is a charismatic and confident puppy that literally sparkles rainbow!
While she grew up in our Blue's Clues world, she's made it Broadway BIG in New York City!
With a vibrant personality to match her colorful fur, she has a song in her heart and is always singing and dancing, and is positively bubbling with talent!
She can be found performing in musicals, skipping down red carpets and even appearing in music videos!
Rainbow Puppy has a flair for drama and fun, exudes passion and positivity, and breaks into song ALL. THE. TIME.
With a melody in her heart and a dance in her step, she spreads music and laughter wherever she goes!
Episodes
Rainbow Puppy's Skidoo Adventure!
The Treasure of Clue Lagoon
Little Rainbow Riding Hood
The Amazing Joshini
Blue Goes on a Treasure Hunt! w/ Rainbow Puppy & Josh
Blue's Clues Rainbow Puppy DVD Giveaway
Prize: Blue's Clues & You! Rainbow Puppy Adventures DVD (arv $10.99)
1 Winner
Ends 10/15/22 11:59pm ET
Check out my other giveaways, so you can have more chances to win prizes.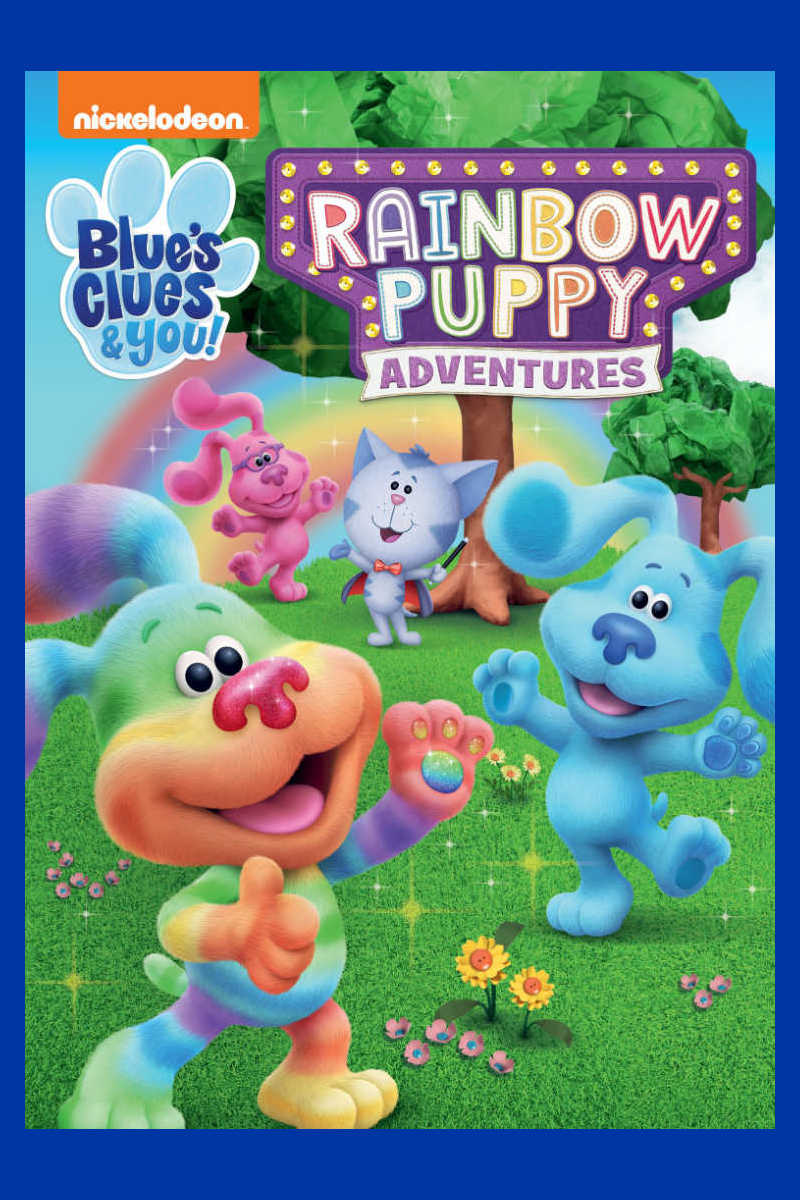 More from Mama Likes This
Take a look at my other entertainment articles, so you can keep up with the latest TV, movie and book news.
Rainbow Crafts
Free Paw Patrol Printables
Paw Patrol Video Game
Free Printable Coloring Pages Featuring Dogs & Some Cats
Printable Activity Pages
Check out my free printables, when you are looking for fun activities to do at home.
Many are from Disney, Netflix and Shout Factory, so they feature movies, TV series and characters that your kids already know and love.
Some are educational, but others are just plain fun.
There are coloring pages, crafts, word puzzles, mazes, memory games and many other family friendly activities.