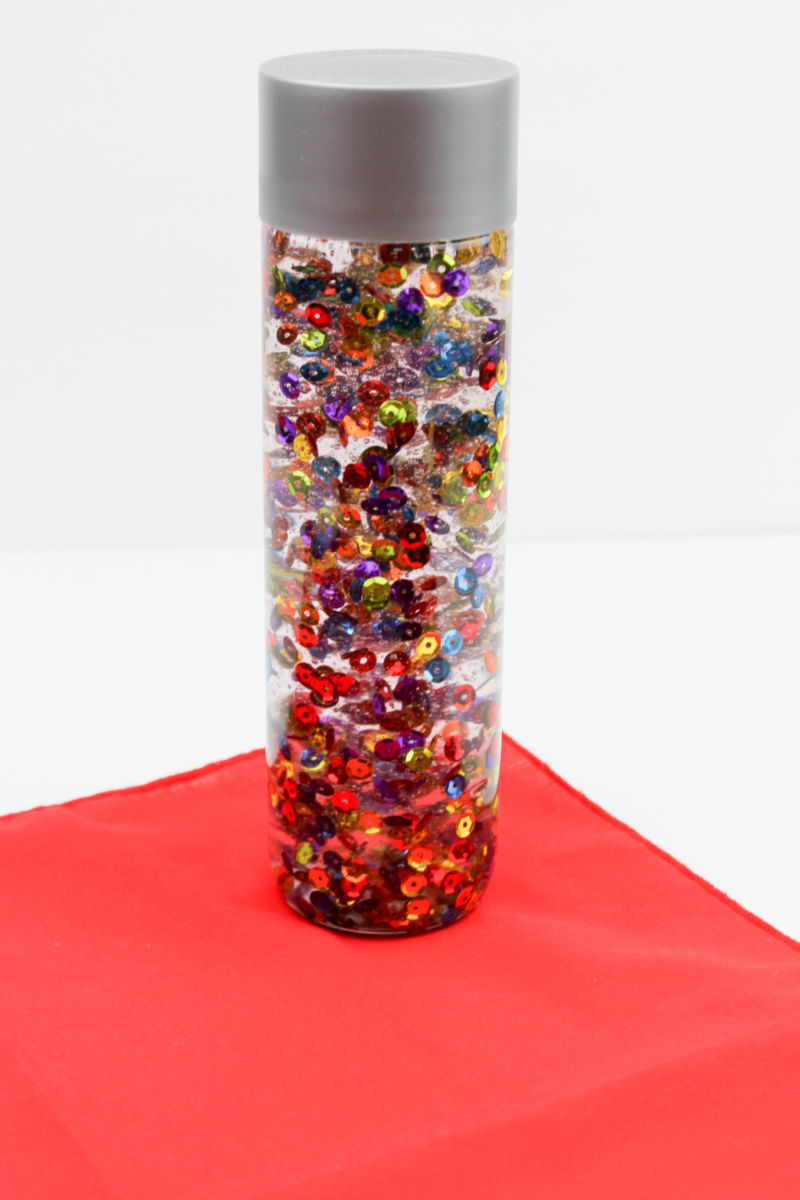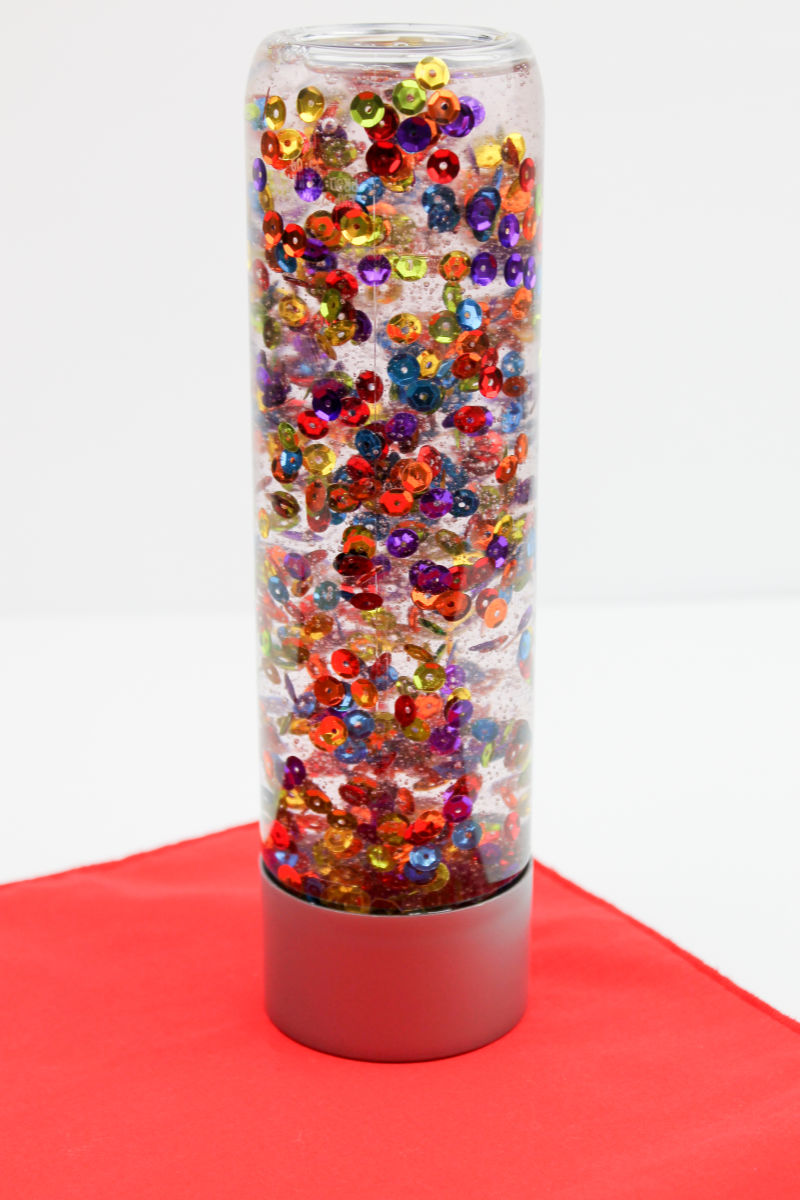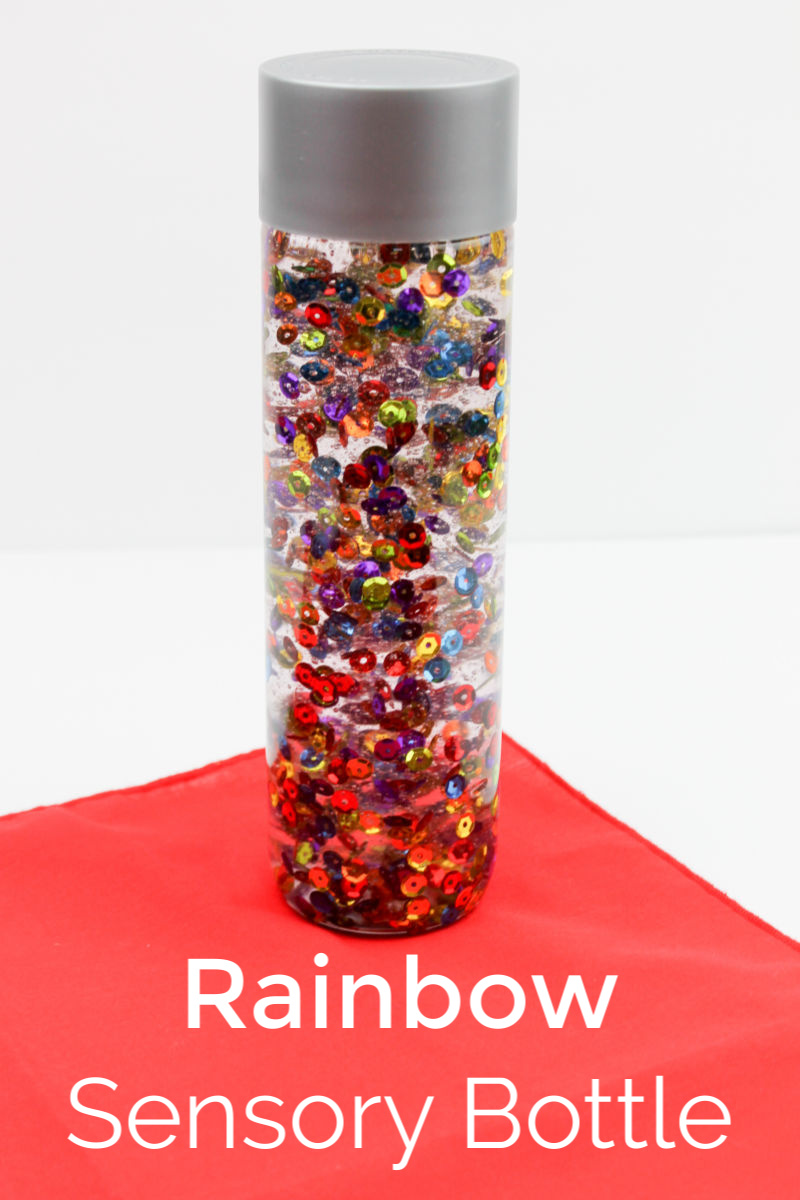 Rainbow Calm Down Jar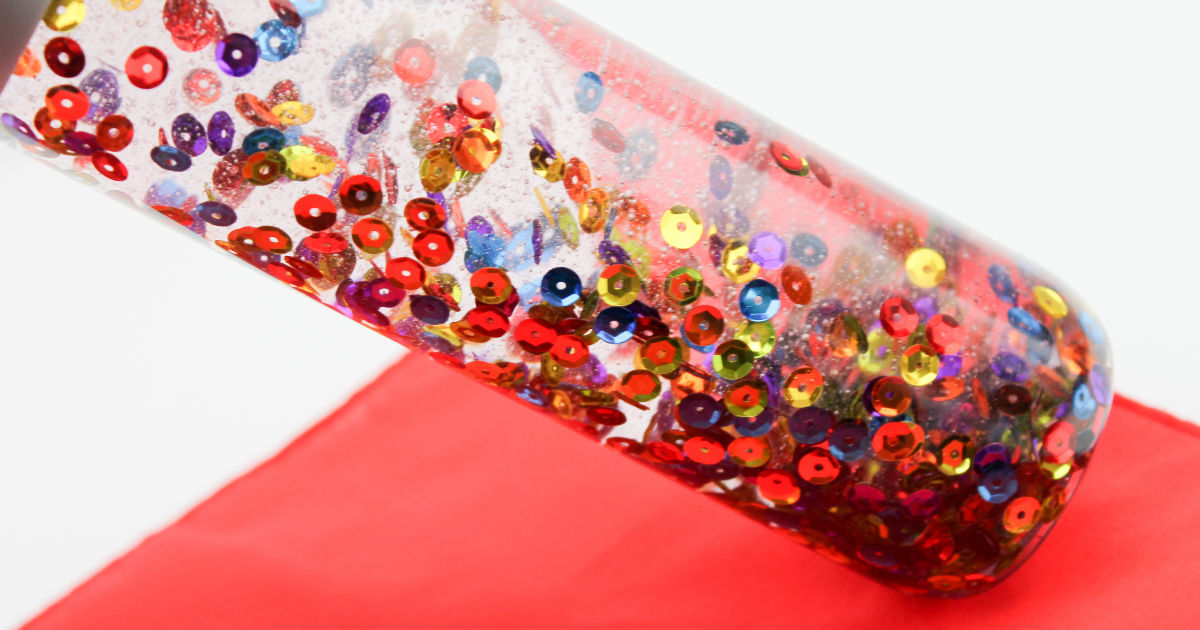 Making this rainbow sensory bottle craft is fun, but it can also provide plenty of enjoyment and relaxation for kids and the rest of us.
The bottle is filled with a combination of clear glue and water, so the sequins float around in the thick liquid.
The sequins pick up natural lighting to sparkle and shine.
However, you'll get extra sparkle, when you hold it up to a window or light.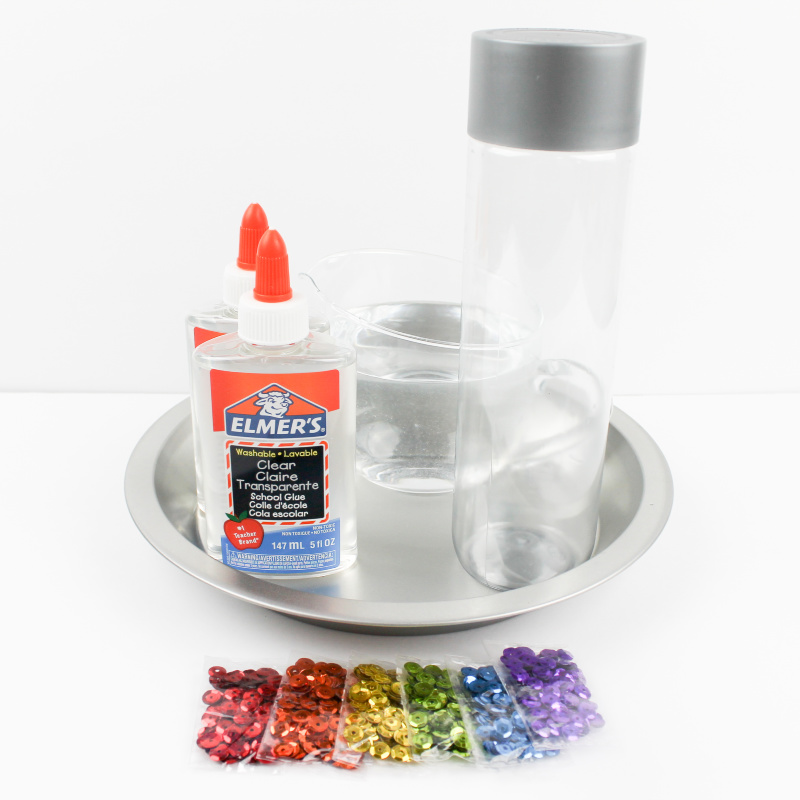 The sequins are, obviously, small, so you will want to do this project with your child instead of having them do it on their own.
I like using a funnel to get the sequins in the bottle without a mess, but you can also just spoon or pour them in.
Add the sequins in rainbow color order to reinforce skills, but they will all be beautifully mixed together after you shake it.
Enjoy!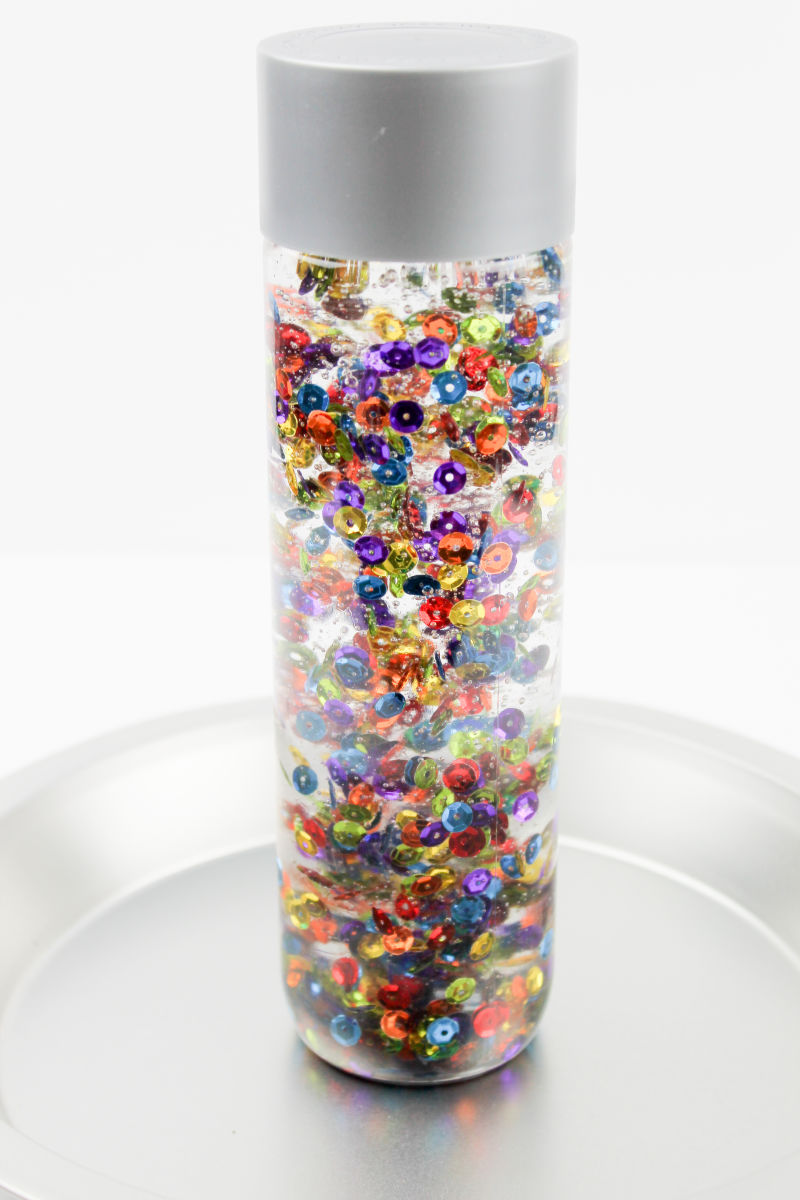 Rainbow Sensory Bottle Craft
Supplies
16.9 oz. Glass or Plastic VOSS water bottle (or similar)
10 oz. Clear Glue
Sequins (1 T each of red, orange, yellow, green, blue, purple)
Funnel (optional)
Water
Instructions
1) Squirt glue into the empty water bottle.
2) Use a funnel or pour sequins directly into the bottle in rainbow order – red, orange, yellow, green, blue and purple.
3) Fill the bottle with water to the top.
4) Close the lid tightly and shake to combine.
5) See how pretty the rainbow colors are as they move about and sparkle when the light hits them.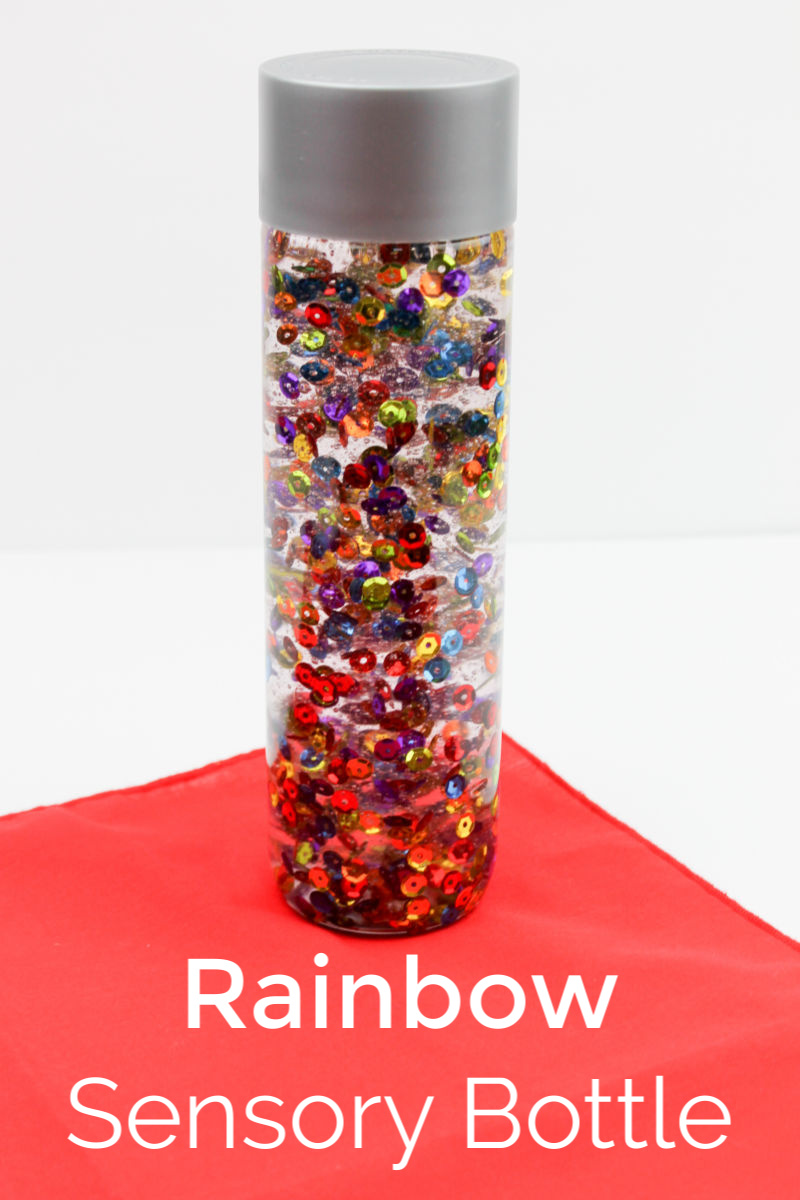 More from Mama Likes This
Take a look at my entertainment articles, so you can keep up with the latest TV, movie and book news.
Also, check out my free printables, when you are looking for fun activities to do at home.
Some are educational, but others are just plain fun.
There are coloring pages, crafts, word puzzles, mazes, memory games and, also, many other family friendly activities.
Rainbow Crafts
Shopping Deals
For great deals on a beautiful assortment of gifts and necessities for adults, teens, kids and babies, check out these online stores.
What will you buy first?