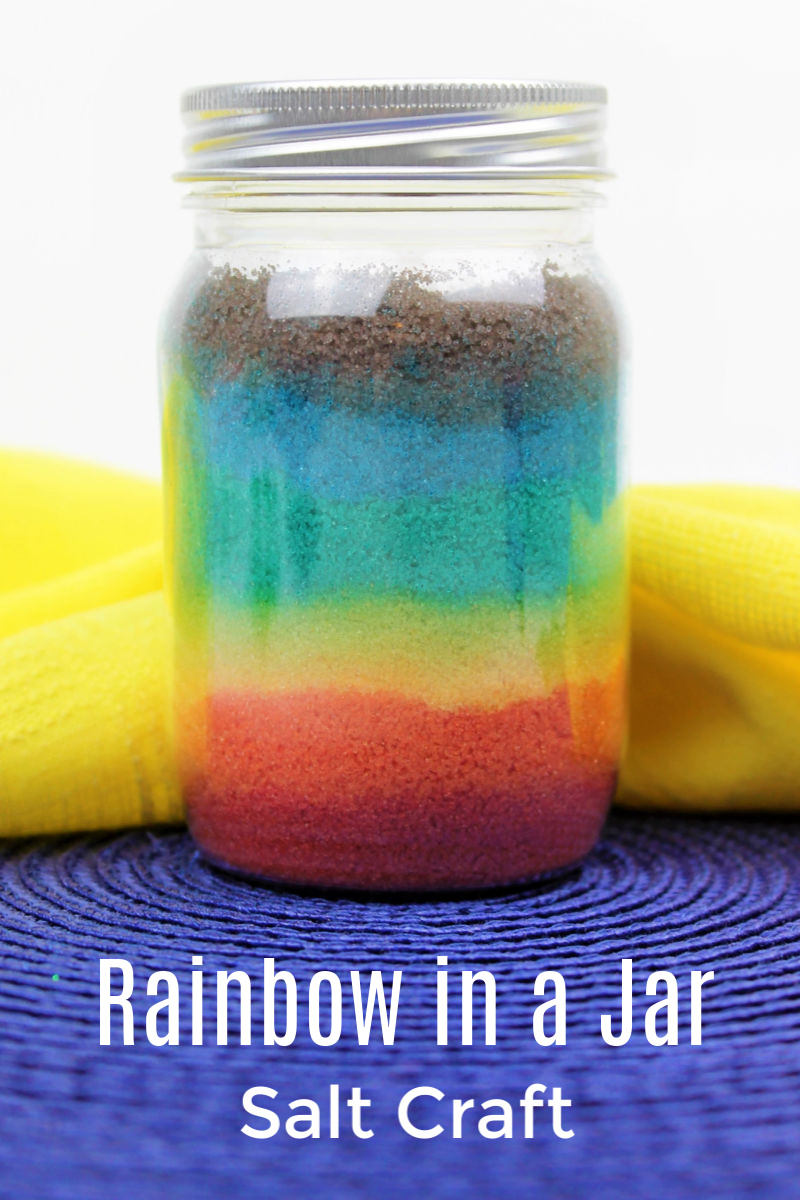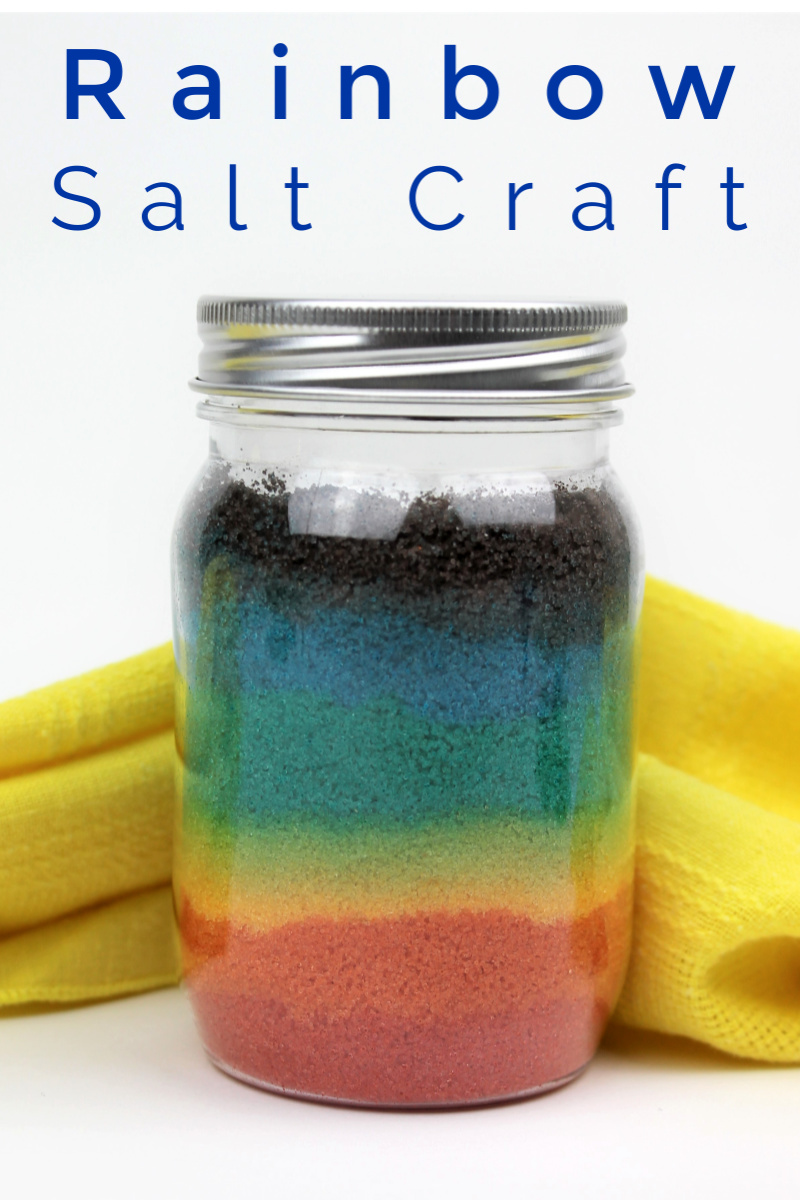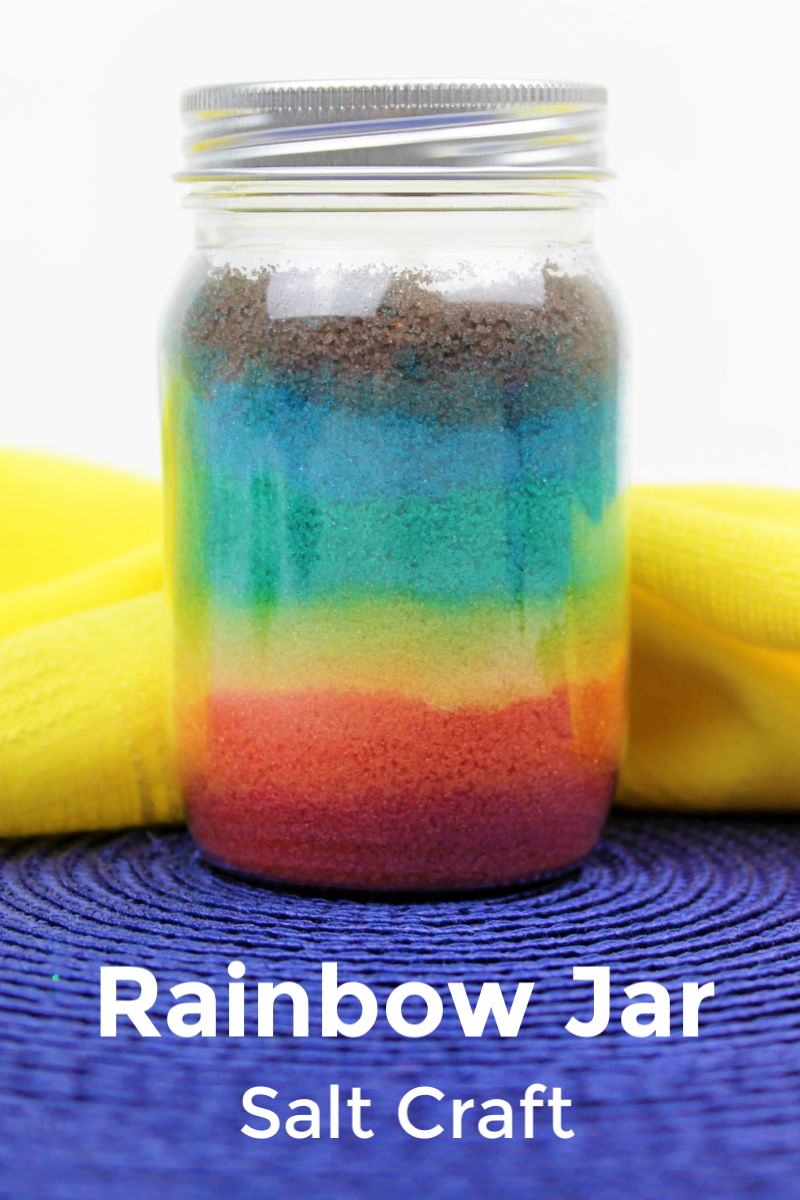 Rainbow in a Jar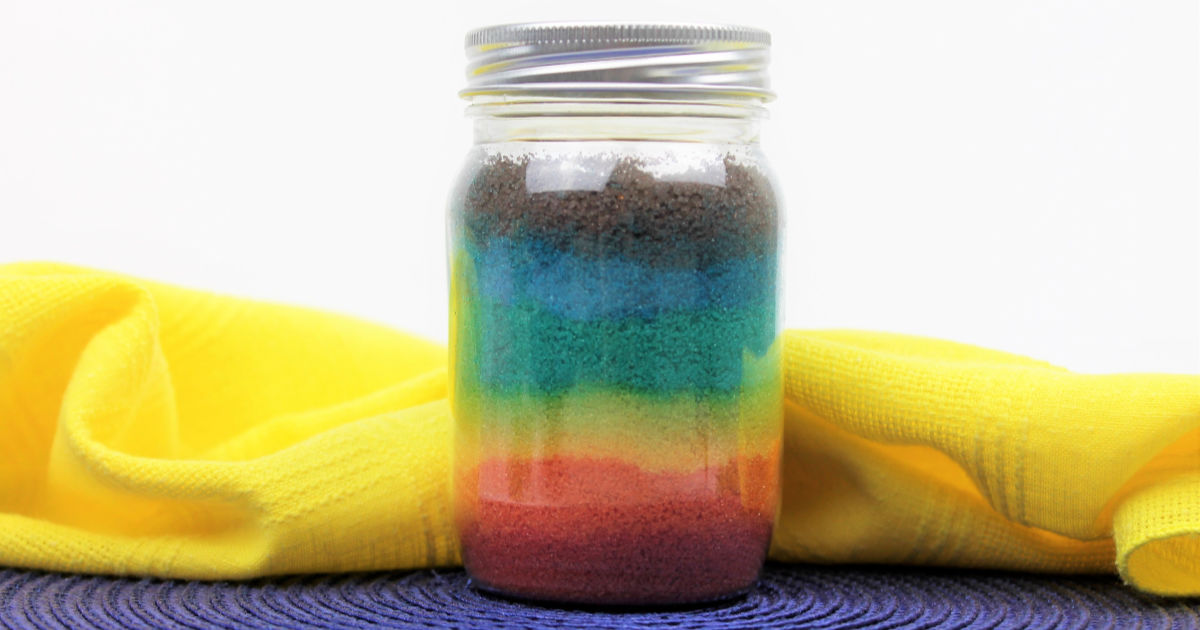 Celebrate Pride or St. Patrick's Day, when you make this cute mason jar rainbow salt craft.
This rainbow in a jar is easy to make, and you may already have all of the supplies at home.
Make a single craft by yourself or set up a craft table to make a lot of them as a party activity.
Rainbows will fit in just fine for a unicorn party, My Little Pony party, Trolls party, St. Patrick's Day party or even just a rainbow party.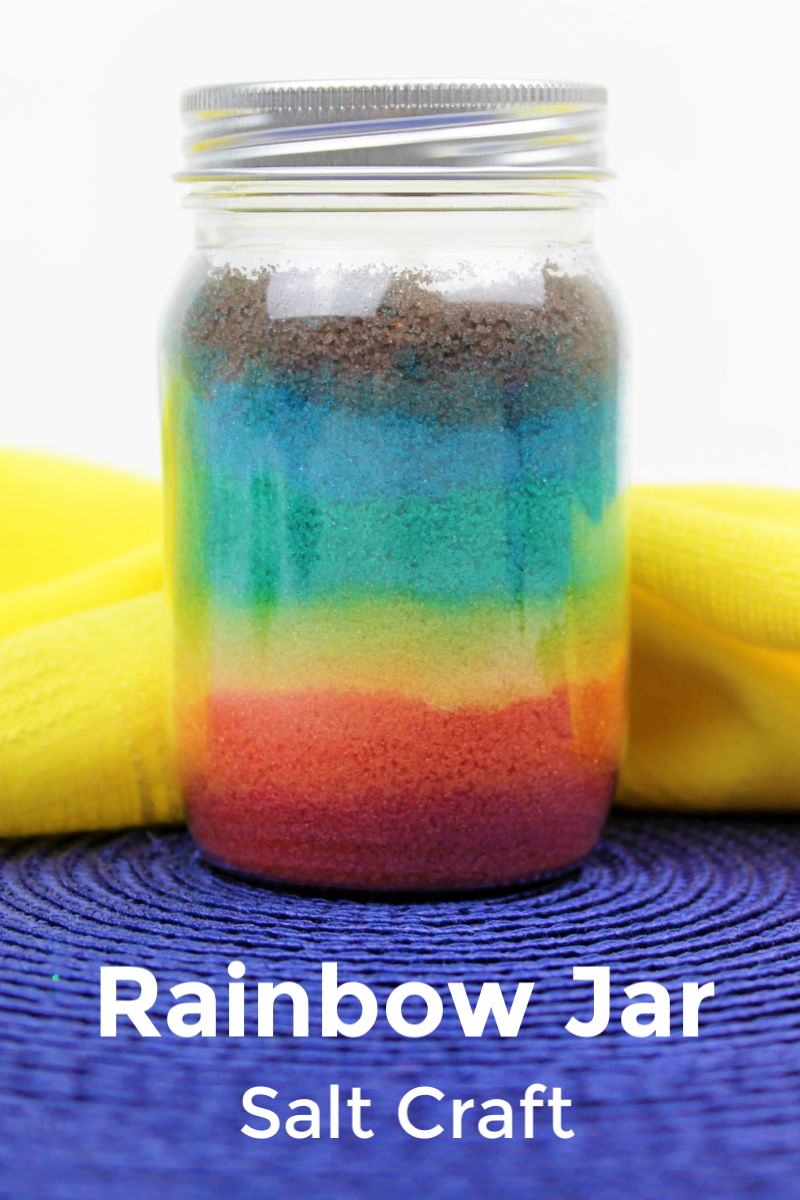 Look for a pot of gold at the end of the rainbow, dream of a beautiful life somewhere over the rainbow or celebrate Pride.
Of course, you can simply make the mason jar craft anytime, since it is so cute.
Have fun!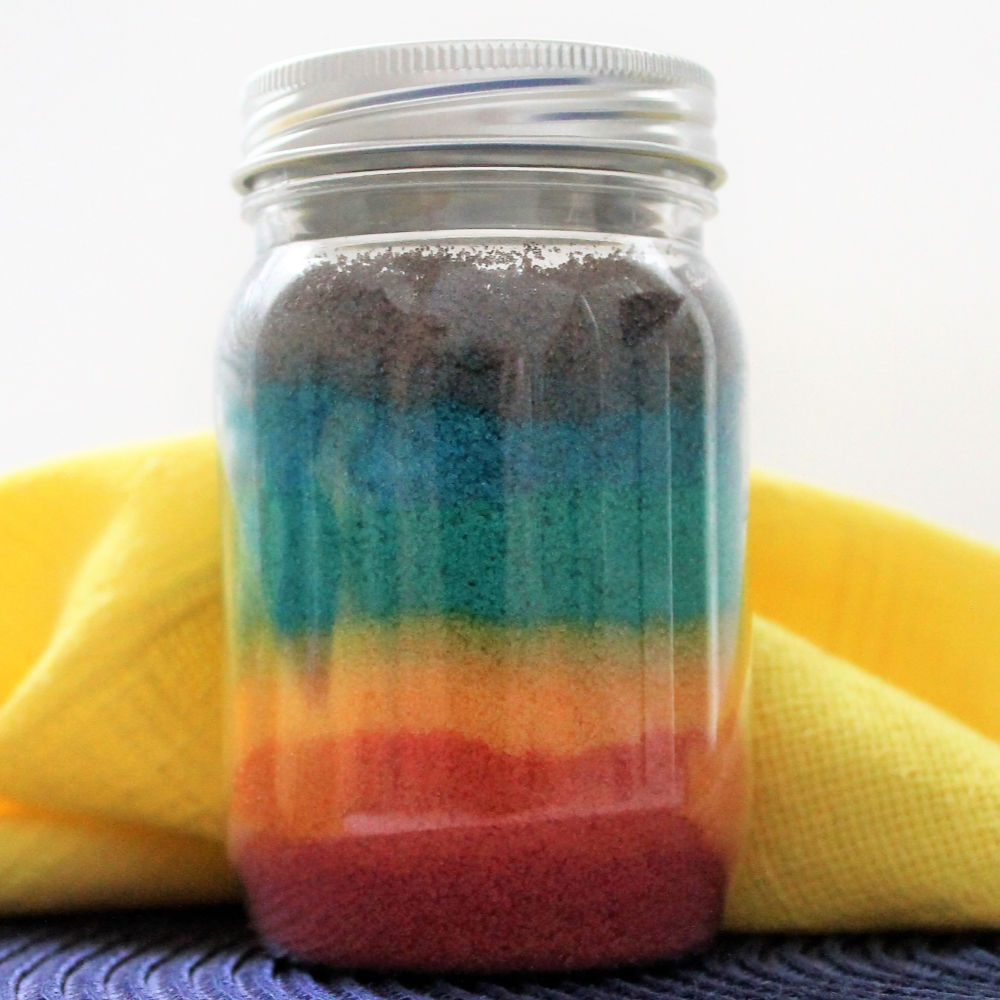 Mason Jar Rainbow Salt Craft
Supplies
Salt
6 Ziploc Sandwich Bags
T Measuring Spoon
Food coloring (red, yellow, green, blue)
8 oz. Jars (Plastic Craft Jars or Glass Mason Jars)
Funnel
Instructions
1) Measure 2 1/2 Tablespoons of salt into each of the 6 sandwich bags, so that you will have one bag for each color of the rainbow.
2) Add food coloring to the bags to make each color one by one. After adding in the color, immediately mix well until the salt is evenly colored.
Red – 10 drops red food coloring
Orange – 5 drops red food coloring and 5 drops yellow
Yellow – 10 drops yellow food coloring
Green – 10 drops green food coloring
Blue – 10 drops blue food coloring
Indigo Violet – 8 drops blue food coloring and 2 drops red
3) Open up each bag and set aside for an hour or more, so that the colored salt will dry.
4) Use the funnel to add the dry salt to the jar in rainbow color order – red, orange, yellow, green, blue and indigo violet. After each layer, gently tap the bottom of the jar on your work surface to even it out.
5) If desired, top off the jar with additional salt to completely fill it. Be careful not to shake the jar, since that will mix up the layers. It can still be pretty, but the layers won't be as distinct.
5) Screw the lid onto the jar and put on display for St. Patrick's Day, Pride or just because it is pretty.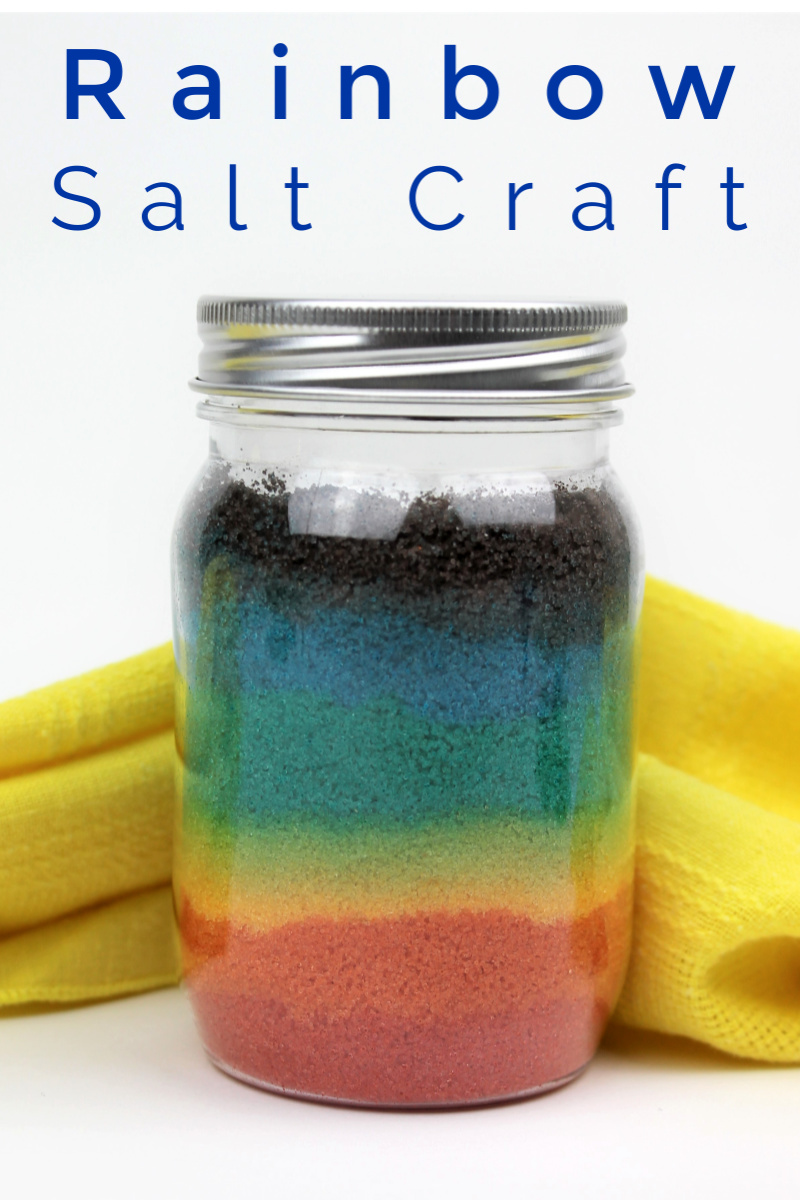 More from Mama Likes This
Take a look at my entertainment articles, so you can keep up with the latest TV, movie and book news.
Also, check out my free printables, when you are looking for fun activities to do at home.
Some are educational, but others are just plain fun.
There are coloring pages, crafts, word puzzles, mazes, memory games and, also, many other family friendly activities.
Rainbow Crafts
Shopping Deals
For great deals on a beautiful assortment of gifts and necessities for adults, teens, kids and babies, check out these online stores.
What will you buy first?