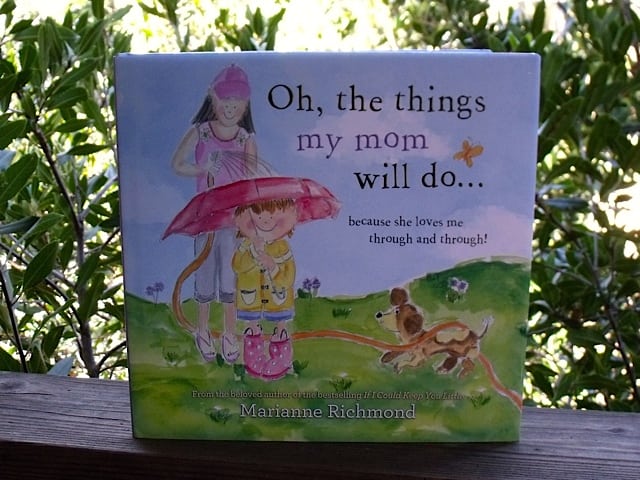 Oh, the Things My Mom Will Do

by Marianne Richmond
isbn 978-1402282331
Pub. date 4/2/13
Synopsis: "Oh, the Things My Mom Will Do is a sweet, inspiring book that will speak straight to a parent's heart in the nuanced way we've come to expect from Marianne. Using heartfelt sentiments, Marianne showcases poignant moments that express the universal emotions all mothers feel. With Marianne Richmond's beloved artwork and insightful prose, this book beautifully illustrates what it really means to be a mom."
This book is absolutely adorable!
Marianne Richmond has a beautiful way with words. Like her other books, the story is filled with love. It's sweet, tender and humorous.
Children will want to have it read to them over and over again and adults won't mind. Kids will be reminded of how much their own mom loves them and mom will be reminded of how much she loves her kids. The mother child bond is so special and the author has captured it perfectly.
Enter daily through the Rafflecopter form below: