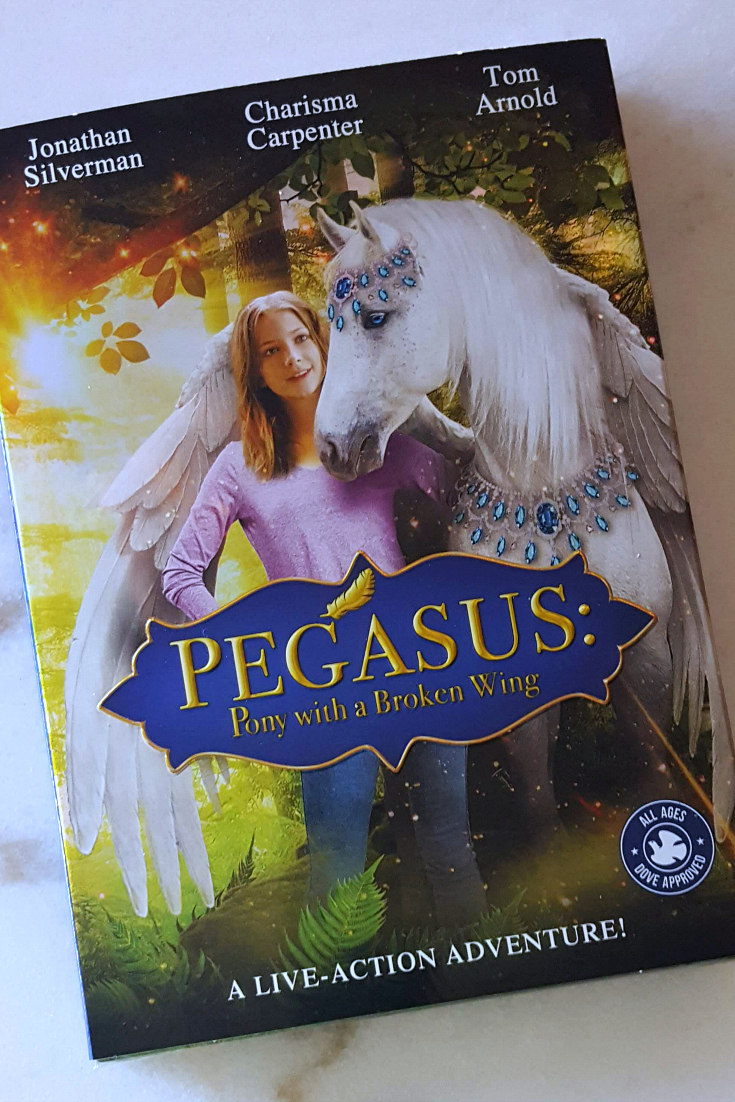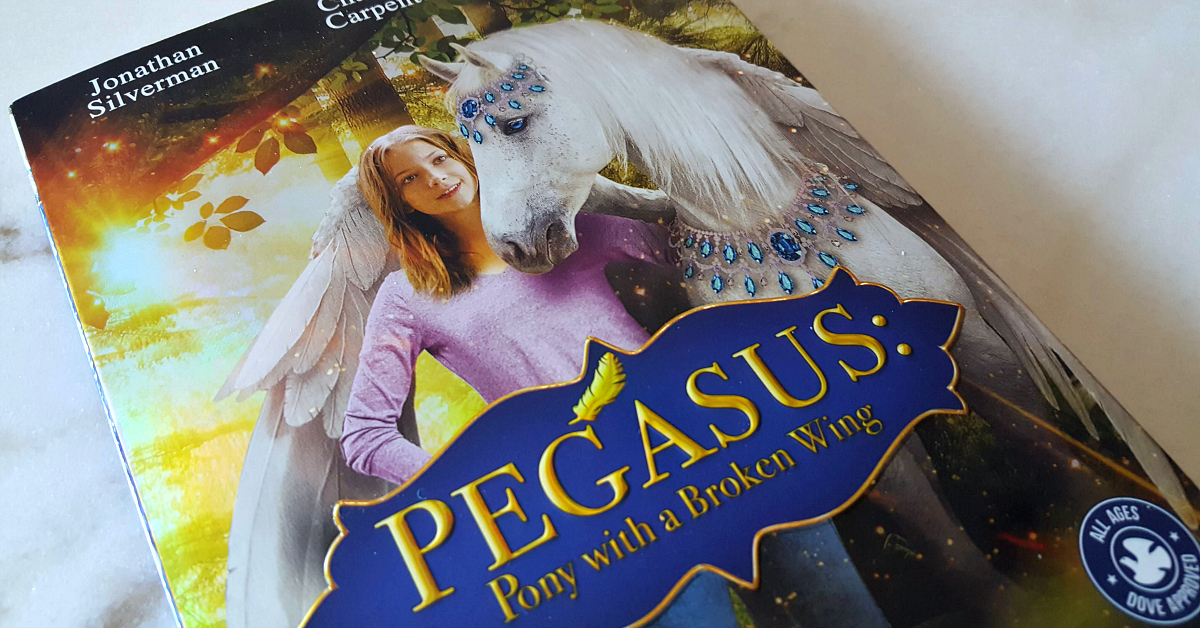 Family movie night can be lots of fun, when you gather together to watch the imaginative live action movie, Pegasus Pony with a Broken Wing!
It is great that they chose to do this as live action, since it easily allows the viewer to imagine what it would be like to actually happen. I know I dreamed of mythical creatures, when I was a child. This is a wonderful fantasy that can spur kids to happy and creative thinking.
Pegasus features a fanciful script and a cast of familiar talented actors including Jonathan Silverman, Charisma Carpenter and Tom Arnold.
The movie is rated G, and it has the All Ages Dove Approved Seal. This is a story that can be enjoyed by little kids and bigger ones. Pegasus is good clean fun, and kids will enjoy watching it repeatedly.
Official Trailer
Pegasus
Pony With a Broken Wing
Rated G
Release date 1/8/19
Synopsis
It'll take a miracle to save the Killian family's ranch…but miracles come in all shapes and sizes.
Just as a greedy developer plans to take over their ranch, tween girl Sydney Killian and a neighbor boy find a mysterious pony with an injured wing.
As they secretly heal the creature, they find the pony's magical powers could change their fortunes forever.
Pegasus
Want a chance to win more prizes? Then, check out my other giveaways!