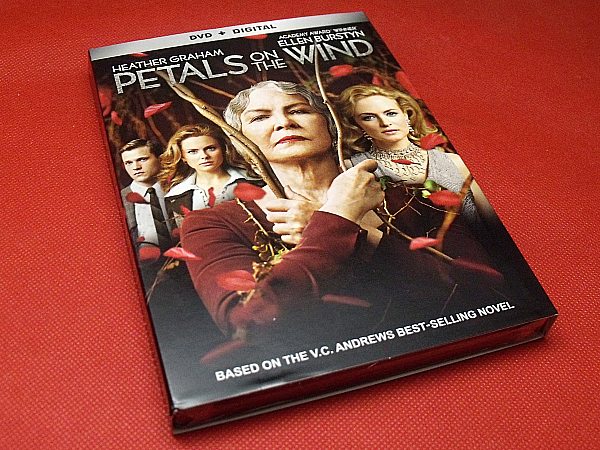 Many years ago, a co-worker lent me a book to read on my lunch break – Flowers in the Attic by V.C. Andrews. I was instantly hooked on this twisted tale. I ended up stopping at the store on the way home from work that day to buy all of the books in the series.
Petals in The Wind in the second book. The movie does a great job of explaining the back story, so you can follow along even if you haven't read the books or seen the first movie.
The story is unique and expertly written. V.C. Andrews writes with vivid detail and with multiple components of the story all woven together perfectly. I thought the whole thing was fiction, but there are rumors that it is at least somewhat based on a true story. We may never know.
The movie is not rated and is not for children due to the adult themes. If the synopsis sounds good to you, you'll want to watch it when the kids are not around.

Petals on the Wind

Not Rated
Release date 9/16/14
Synopsis: "Petals on the Wind continues to follow the twisted plight of the Dollanganger family as they attempt to put their sordid past behind them. But, as they soon discover, certain secrets can't be left behind. When Cathy finds herself in an abusive relationship, Christopher and Cathy are forced to face their forbidden feelings. And as tragedy strikes again, Cathy returns to Foxworth Hall to confront her grandmother and seek revenge on her mother. Christopher runs to Cathy's side, and the two are determined to start over again — together."
Enter daily through the Rafflecopter form below: