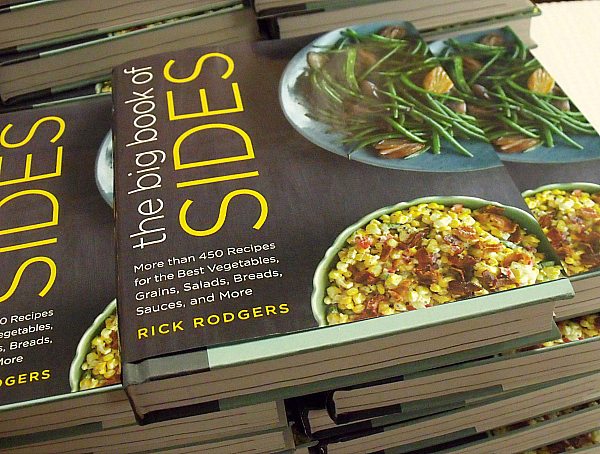 I love side dishes and will often order sides instead of an entree when I'm eating out. Even before I shifted to a vegetarian diet, it was the sides that I wanted seconds of instead of the main dish. When done right, they really can be the star of the show.
When I was invited to a cookbook launch at Melissa's Produce for Rick Rodger's new cookbook The Big Book of Sides, I RSVP'd very quickly. Rick has authored over 40 cookbooks and has contributed his expertise to many others. He is an entertaining speaker who knows what he's doing in the kitchen. The recipes that I sampled were delicious!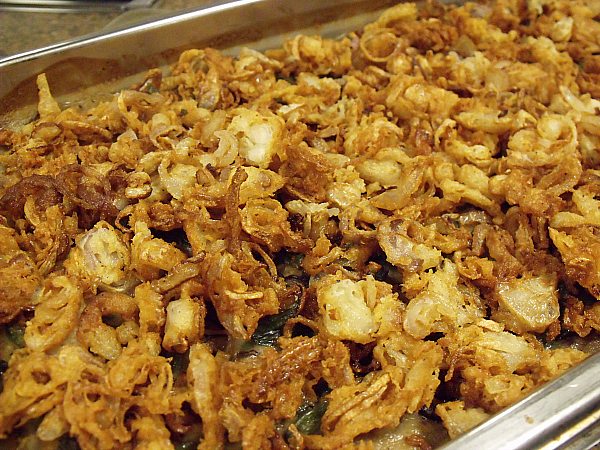 The large book has something for everyone. I could easily pick it up looking for a single recipe and find myself an hour later still reading it with sticky notes marking everything I want to try. Yes, I've done this.
The book is organized very well. The topical chapters are arranged by ingredient type (vegetables, beans, pasta, grains, bread…). There are also sample menu plans that make it easy to put together a balanced and memorable meal.
The Big Book of Sides will be especially helpful during the holidays for meals at home and for taking to potlucks with family and friends, but these side dishes will definitely be enjoyed all year long.

The Big Book of Sides

More than 450 Recipes for the Best Vegetables, Grains, Salads, Breads, Sauces, and More
by Rick Rodgers
isbn 978-0345548184
Pub. date 10/28/14
Synopsis: "Side dishes make the meal. Think about it: What's a burger without fries, turkey without stuffing, or barbecue without coleslaw, baked beans, or macaroni and cheese—or all three? The Big Book of Sides contains more than 450 delicious recipes to complement any dish. Award-winning cooking teacher and author Rick Rodgers has carefully compiled a variety of wonderful options, from traditional to inspired, Americana to ethnic, Southern fare to California cuisine. Sections include "Eat Your Vegetables," "From the Root Cellar," "A Hill of Beans," "Righteous Rice and Great Grains," and "Pasta and Friends.""