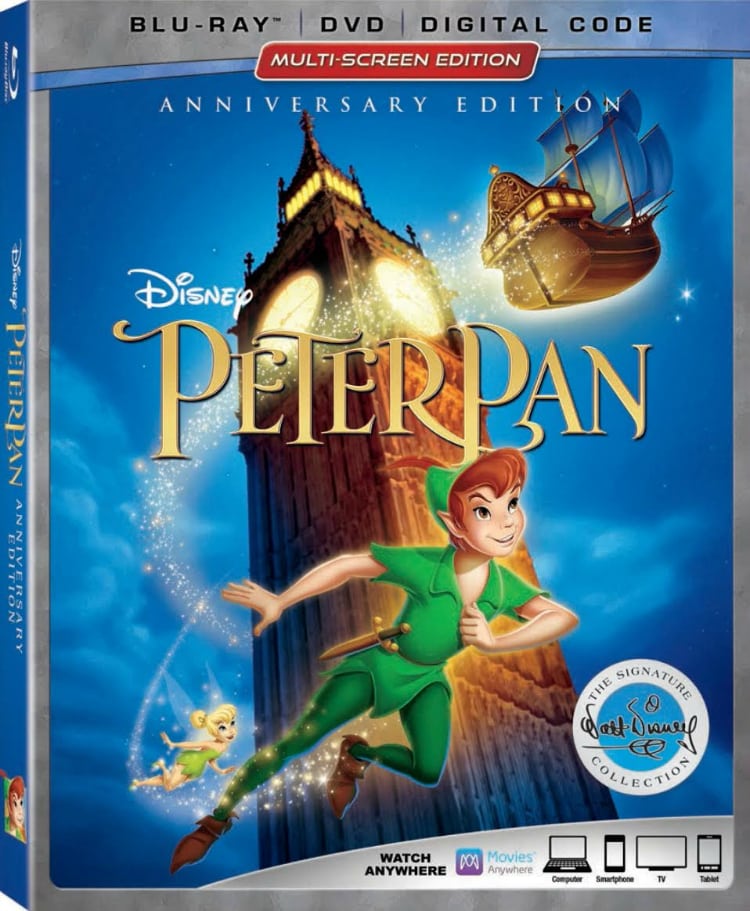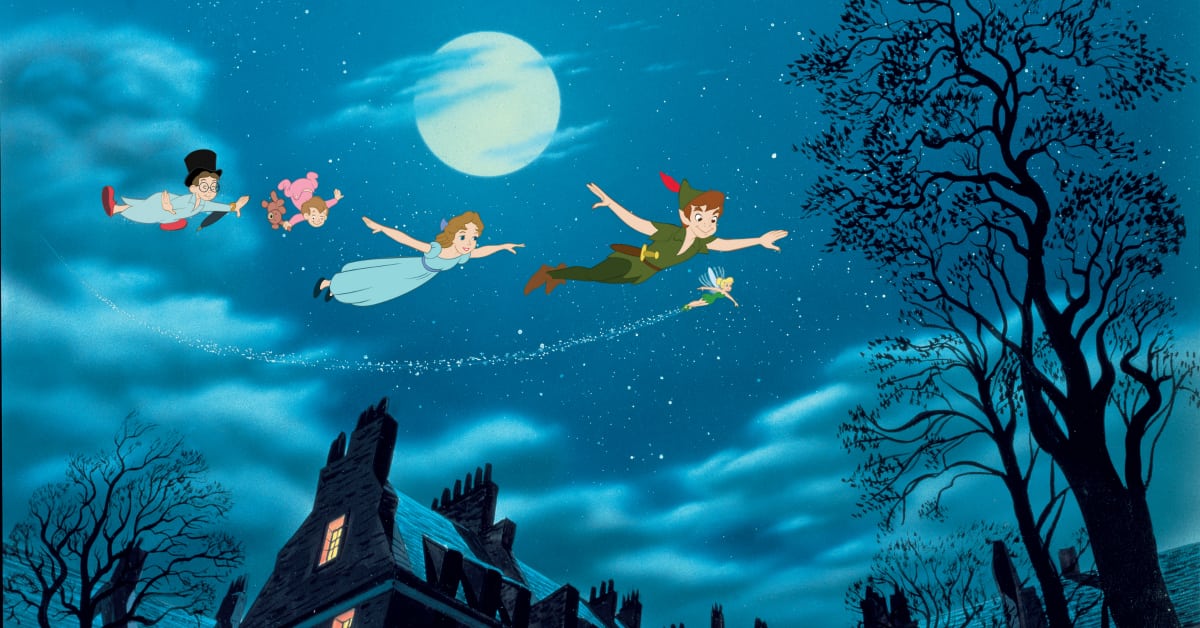 Peter Pan 65th Anniversary
Are you ready to celebrate the Peter Pan 65th anniversary? Yes, my family is!
I remember the Disney movie inspiring my imagination, when I was young. I really wanted to be Wendy, so that Peter would show up at my window to take me to Neverland.
When I had kids of my own, we watched the movie together. My kids are bigger now, but Peter Pan is still magical. I don't think I'll ever outgrow family movie night and Peter Pan! Even the cat likes movie night and has claimed Nana as his new best friend.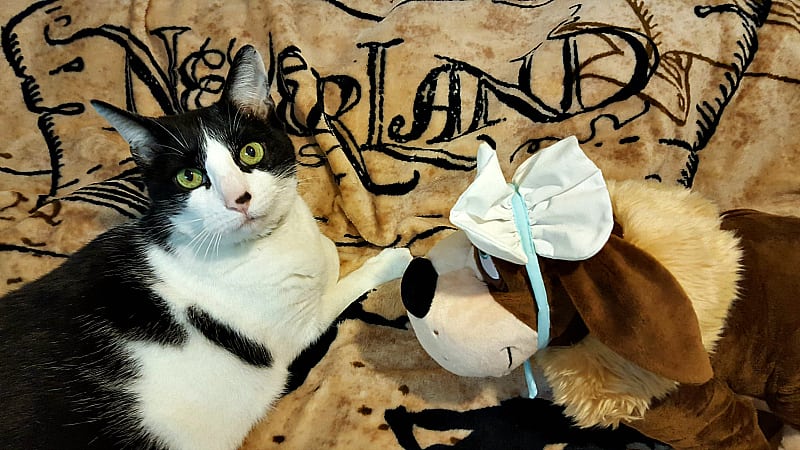 Wendy is still my favorite character, since I identified with both her adventurous and practical sides. I've seen the movie many times over the years, and still enjoy it.
The new 65th Anniversary Edition has bonus content that digs deep into the history of the film and some extra music features that you can sing along with.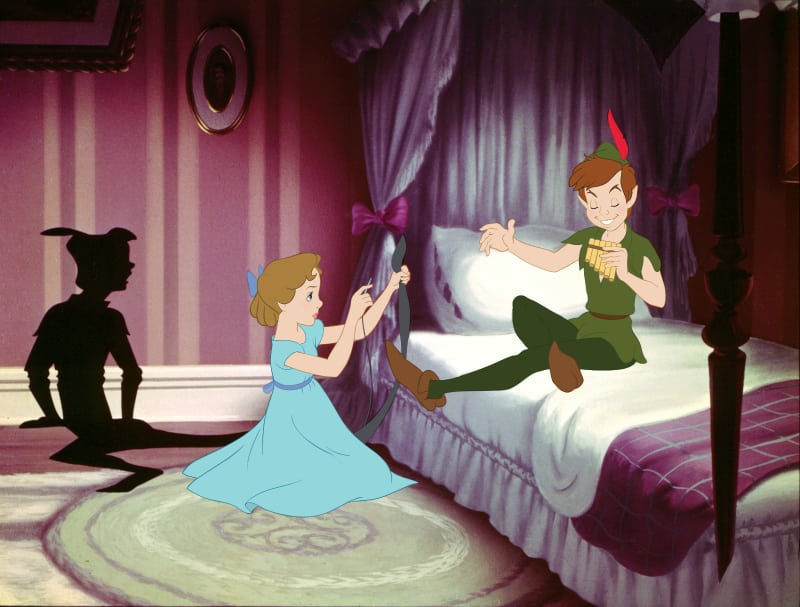 To create your own family movie night fun, check out my easy DIY Pixie Dust Necklace craft and a whole lot of free Peter Pan downloads: coloring pages, puzzles, activities and more.
And, of course, get the new Peter Pan 65th Anniversary Signature Collection blu-ray, DVD or digital movie!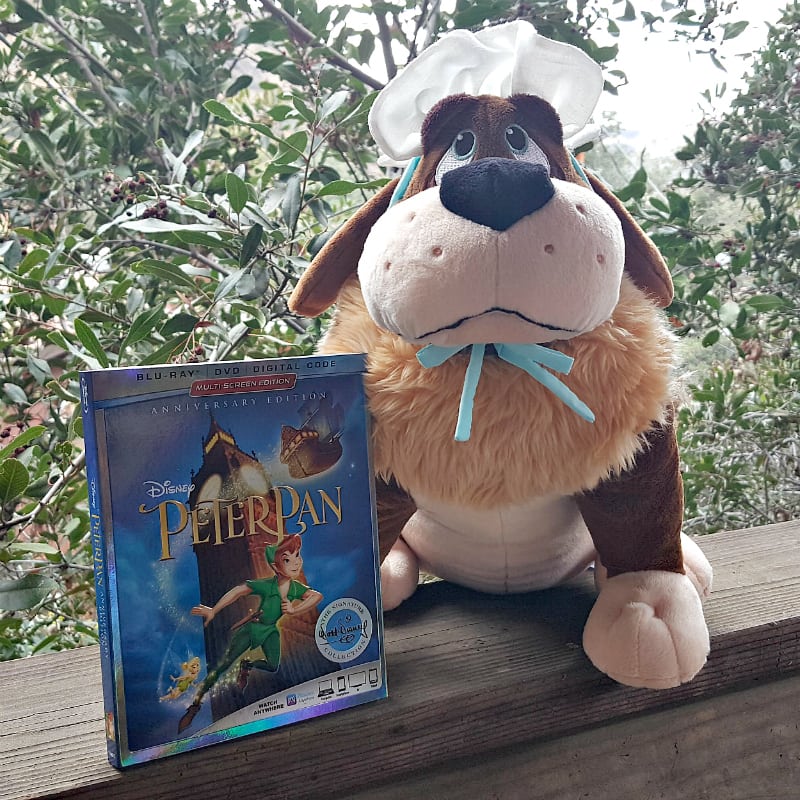 The brand new video clip below will take you back in time, so that you can understand more of the magic that made this classic family film.
Peter Pan
Signature Collection
Rated G
Release date 2018
Synopsis
In "Peter Pan," fantastic adventures await the Darling children—Wendy, John and Michael—when Peter Pan, the hero of their stories, whisks them away to the magical world of Never Land.
After flying with Peter and the delightfully impish Tinker Bell past the "second star to the right and straight on till morning," they explore the enchanted island and Peter's secret hideout with the Lost Boys, and leap into high-flying battles with swashbuckling pirates and the infamous villain Captain Hook.

Digital Movie Code Giveaway
Want a chance to win more prizes? Then, check out my other giveaways!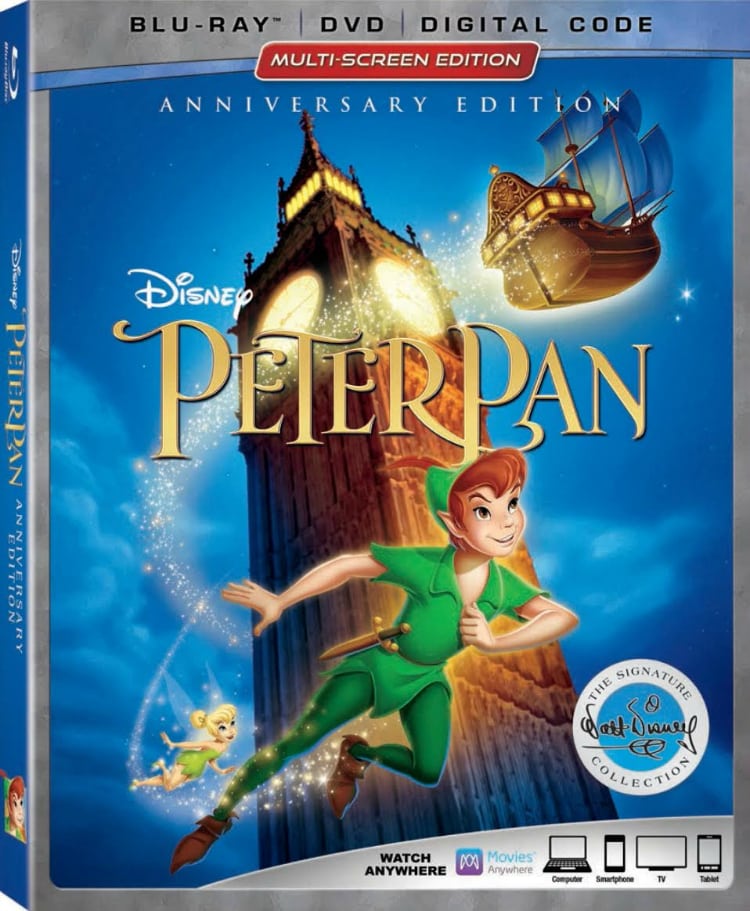 Second star to the right and straight on 'til morning!