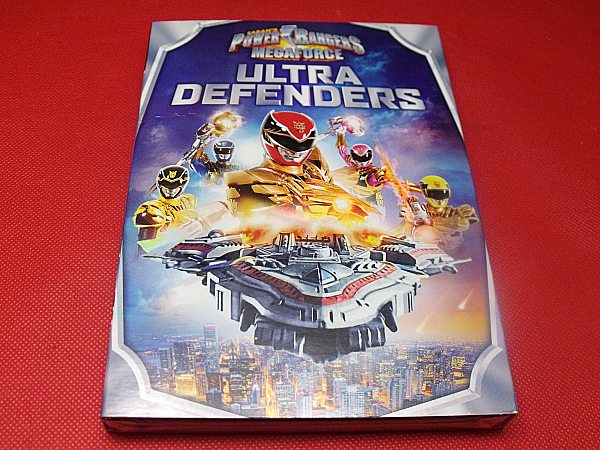 Do you have Power Rangers fans in your house?
Power Rangers Megaforce is the 20th season of the live action series. Since it's been around for so long, there are plenty of families where both the parents and the kids enjoy the show. The TV series has come a long way since those first episodes aired, but the basic core idea of the program is still the same.
Of course, kids are not going to run into situations and conflicts the same way the Power Rangers do, but by watching the show they'll understand that it's important to do the right thing and protect others even when it's difficult.
The Ultra Defenders DVD includes an hour and a half of programming. There are four episodes and a bonus character gallery:
Dream Snatcher
Gosei Ultimate
The Human Factor
Rico the Robot
Earth's Defenders Never Surrender!
Power Rangers Megaforce

Ultra Defenders
Release date 6/17/14
Synopsis: "When the powerful but dangerous Aurora Box gives mutants Bluefur, Bigs and Dream Snatcher one hundred times their normal strength, it's up to the Power Rangers to stop their destructive rampage! When the evil robots Metal Alice and Rotox attack, the Power Rangers Megaforce must rely on Robo Knight and their new ally, Rico the Robot, to prove that humans and robots can work together!"
Enter daily through the Rafflecopter form below: