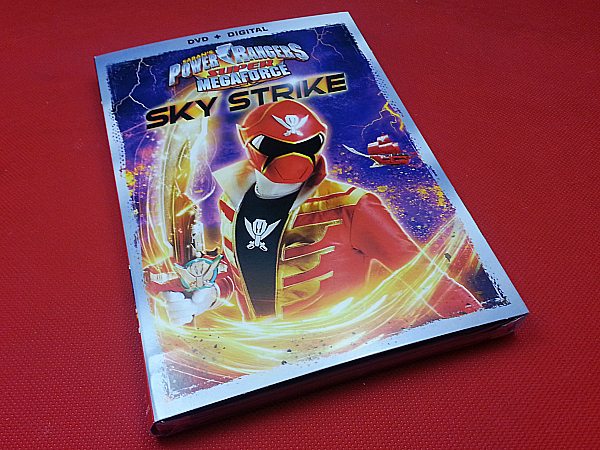 Do your kids like Power Rangers? Do you like Power Rangers? This long running series has fans of all ages – kids who are just now discovering it and adults who first got hooked on the show when they were younger.
Power Rangers made their debut back in 1993. I can remember my own kids watching those early episodes on VHS and they practiced their moves and pretended to fight evil forces.
Super Megaforce is the 21st Season in the franchise. It still has some of the original elements that were present in those early episodes, but the stunts and action have definitely been updated using today's technology.
There are 5 episodes (almost 2 hours of programming!) on the Sky Strike DVD:
In The Driver's Seat
All Hail Prince Vekar
Vrak is Back, Part 1
Vrak is Back, Part 2
Emperor Mavro

Power Rangers Super Megaforce Sky Strike

Lionsgate
Not Rated
Release date 6/9/15
Synopsis: "The Power Rangers are in for the fight of their lives as they battle their greatest enemies yet — dimension-hopping Professor Cog, Prince Vekar's mighty Armada Megazord, Emperor Mavro and his Royal Guard, and Damaras, the most lethal warrior in the universe! When Vrak returns, transformed and more powerful than ever, he will turn one of the Power Rangers' most trusted allies against them — the Super Megaforce team will never be the same after facing Dark Robo Knight!"
Enter daily through the Rafflecopter giveaway form below: