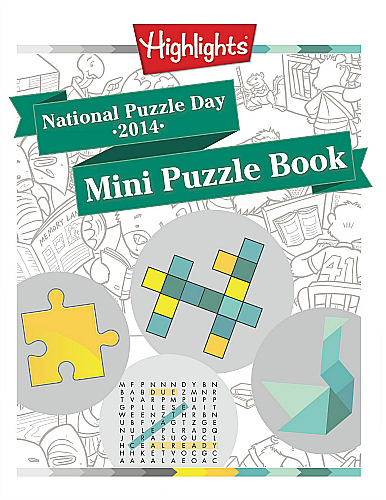 Click HERE to download the free printable 12 page puzzle book from Highlights.
Do you remember Highlights magazine from when you were a kid? I used to love the Hidden Pictures and puzzles. Whenever I went to the doctor or dentist, I knew there would be Highlights in the waiting room and I always went straight to the puzzles.
January 29th is National Puzzle Day and Highlights wants to help you and your kids celebrate with this free printable puzzle book.
Yes, it's for kids, but, of course, I had to try them myself!