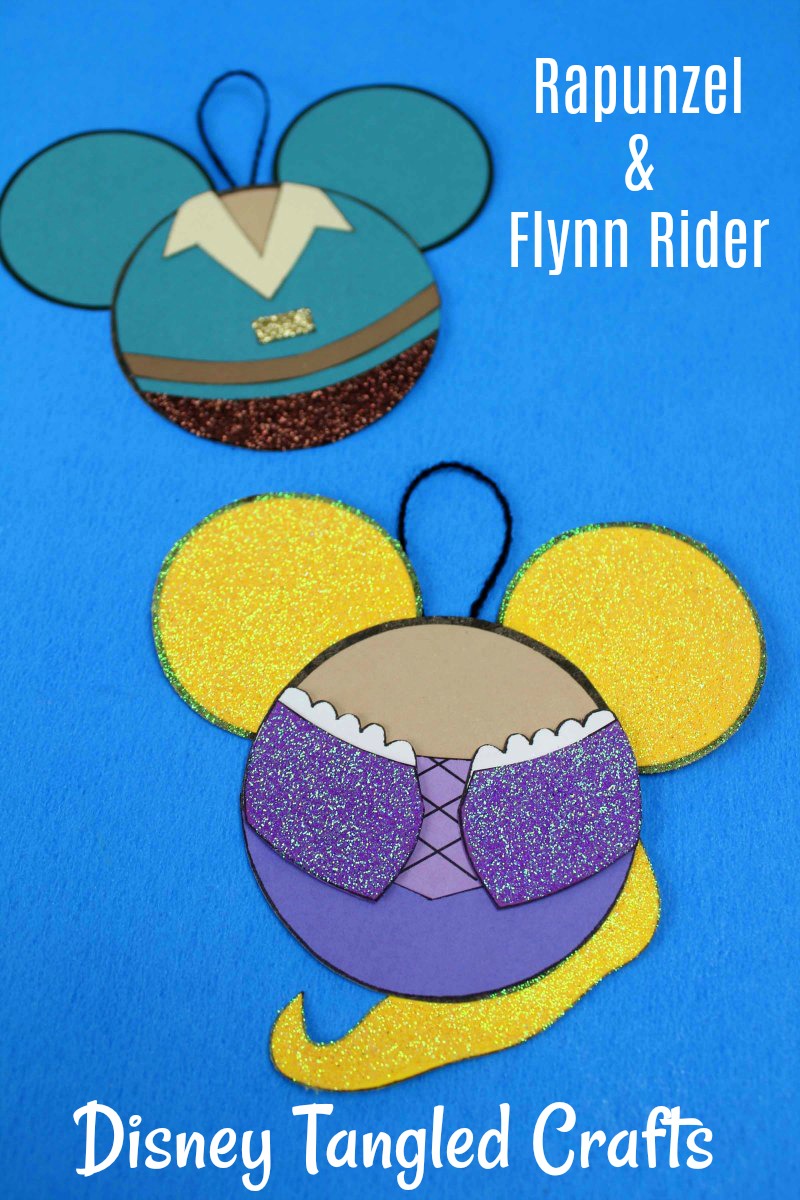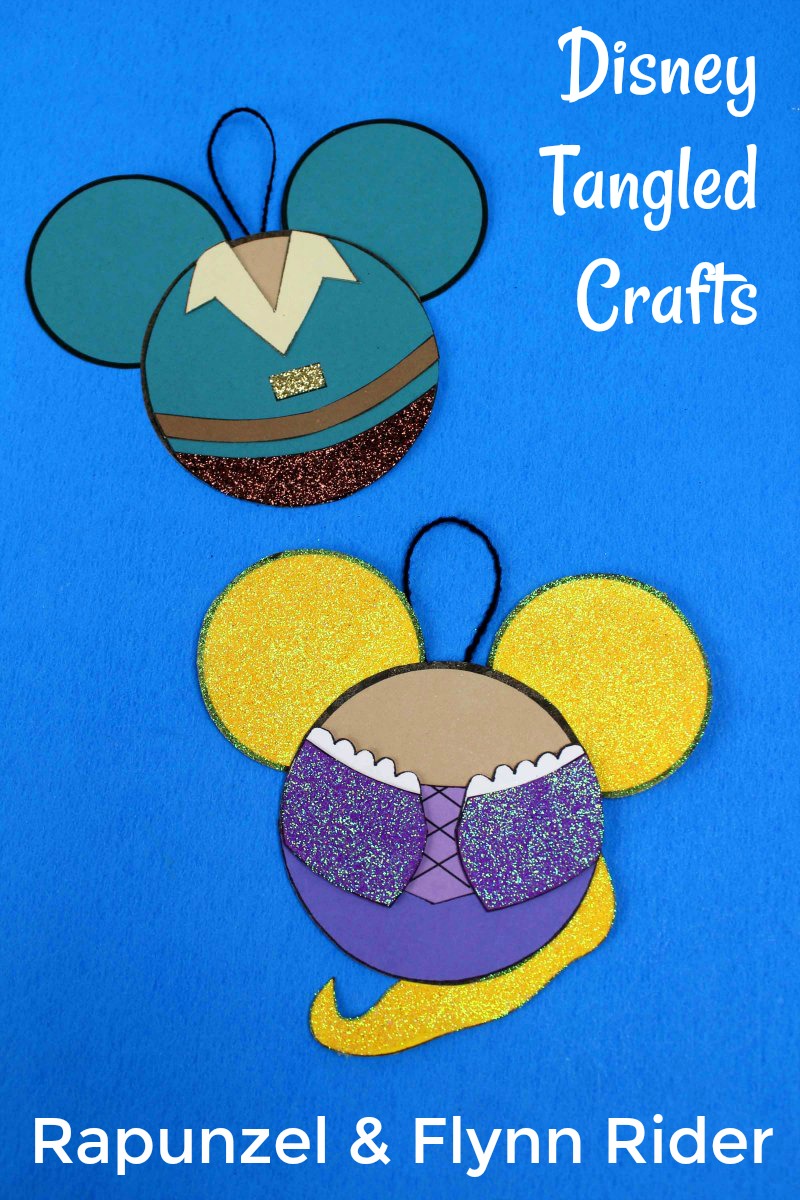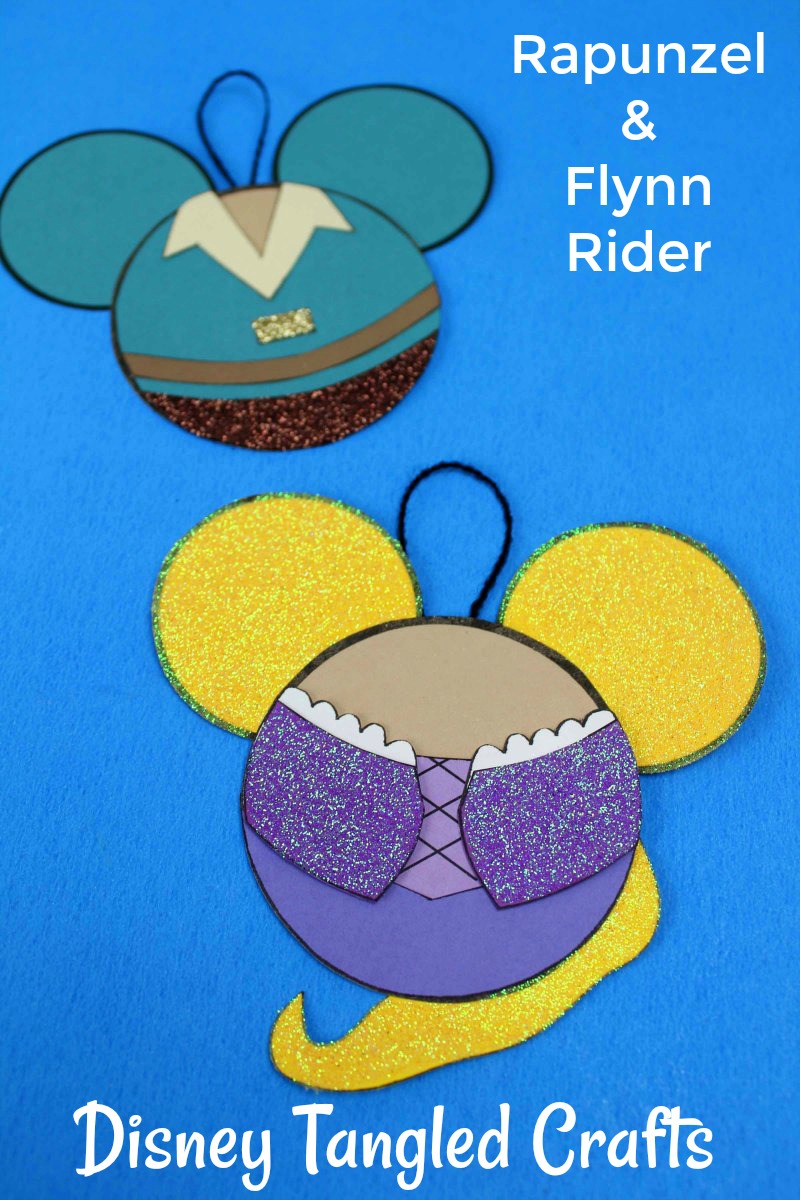 Disney Holiday Ornament Craft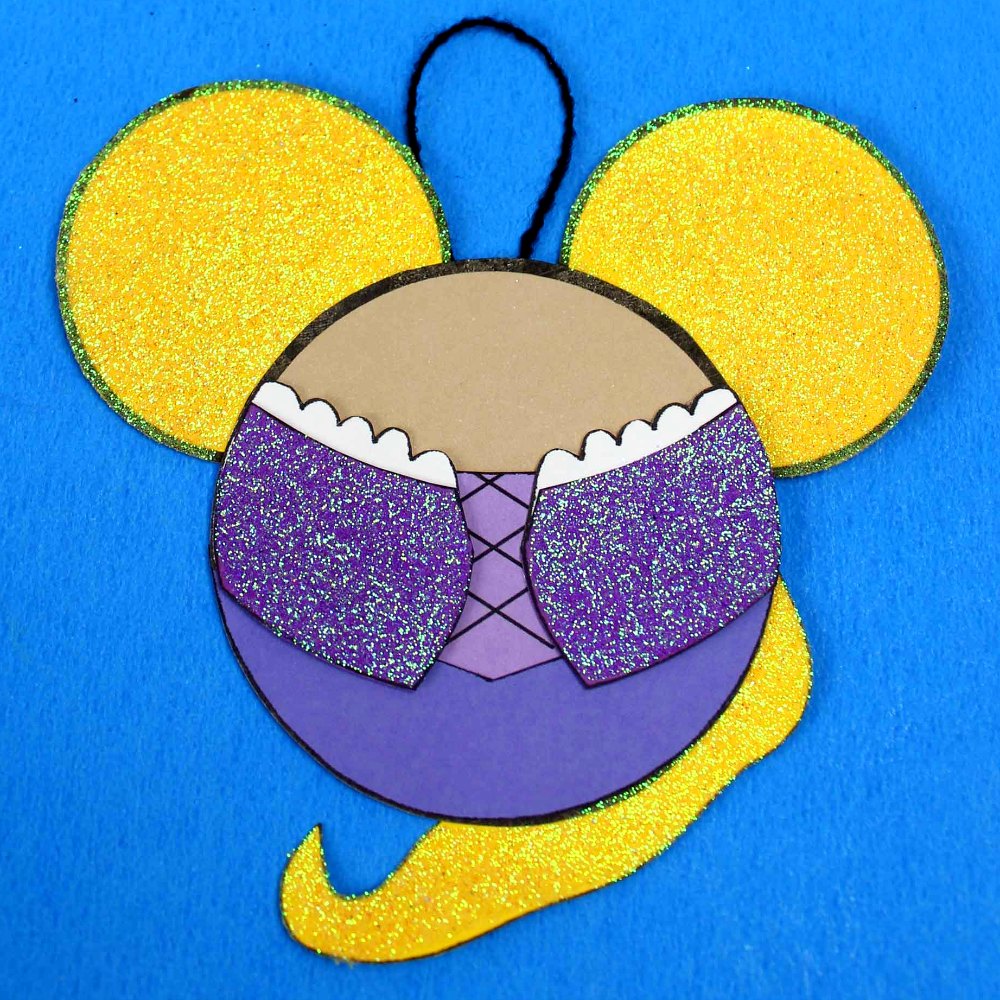 This Disney inspired Rapunzel ornament craft is super cute and, of course her co-star Flynn Rider has his own craft, too.
Rapunzel was always a favorite fairy tale for me, when I was a kid. Her long hair was beautiful and she was resourceful, despite her awful predicament.
Disney brought this classic story to life in a magical Disney way, when they made the Tangled animated movie.
These Tangled crafts can be used as Disney Christmas tree ornaments or they can be non-seasonal Disney Princess decorations year round.
They would be super cute as decor for a Disney Princess party or as a themed craft activity for party guests.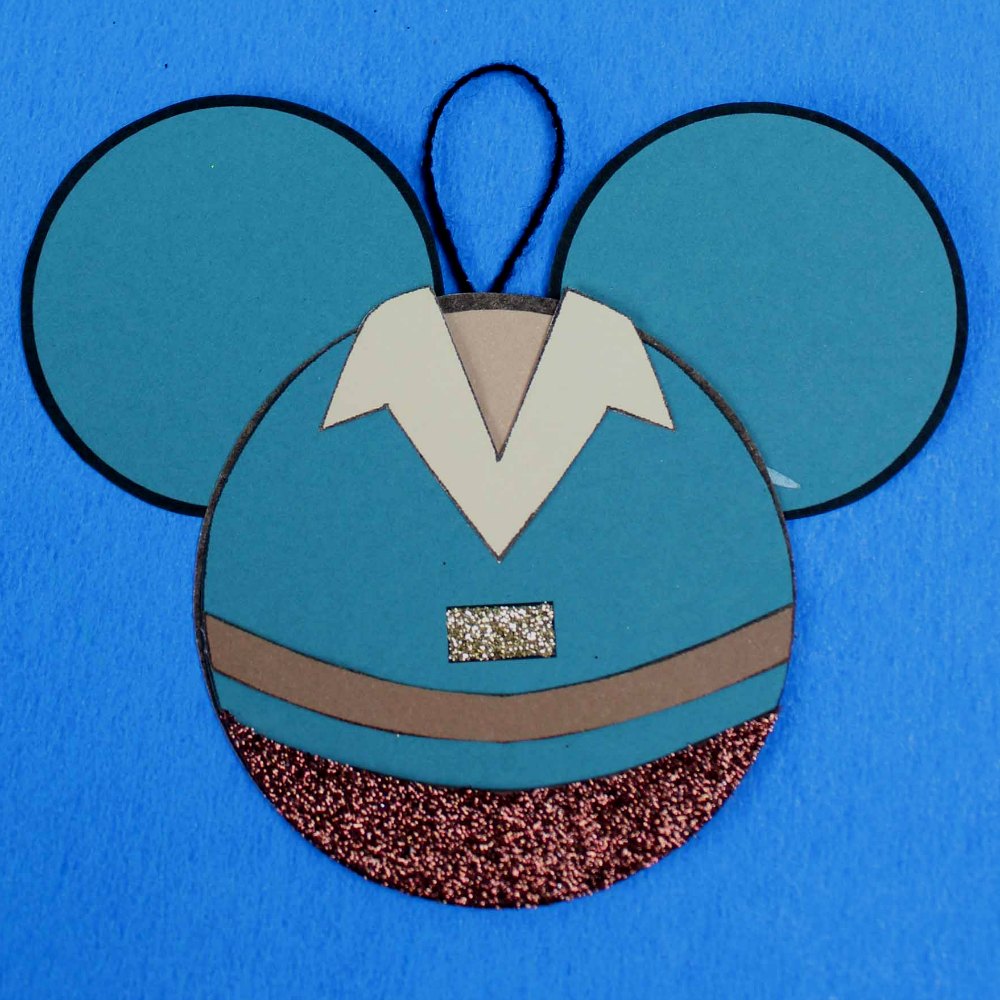 The craft is easy, when you use my free printable templates.
You can make one of the Tangled characters or you can make both Rapunzel and Flynn Rider. The choice is yours.
Print the template and cut out the pieces.
Then assemble the crafts and add glitter for sparkle.
Have fun!
Rapunzel Supplies
Tangled Flynn Rider and Rapunzel Ornament Craft
Supplies
Cardstock (yellow, flesh tone, purple, light purple, white, teal, light tan, brown, light brown)
Glue Stick
White Glue
Scissors
Black Twine or Ribbon
Glitter
Instructions
1) Download the free printable Rapunzel template and the Flynn Rider template.
2) Print each of the pages of both templates on the correct color of card stock. The color is listed at the top of each page. You'll have extra pieces, so you can use them to make more than one.
3) For each Rapunzel ornament cut out 2 ears, 2 purple and white dress pieces and 1 of each of the others.
4) Glue the ears behind the head and the other pieces to the front.
5) Add glitter to Rapunzel's hair and dress.
6) For each Flynn Rider ornament, cut out 2 Mickey ears and 1 of each of the other pieces.
7) Glue the ears to the back of the head and the other pieces to the front.
8) Add glitter.
9) Make a hanger by looping a piece of twine and gluing it to the back of the ornaments.
10) Let the ornaments dry completely, and then they are ready to hang.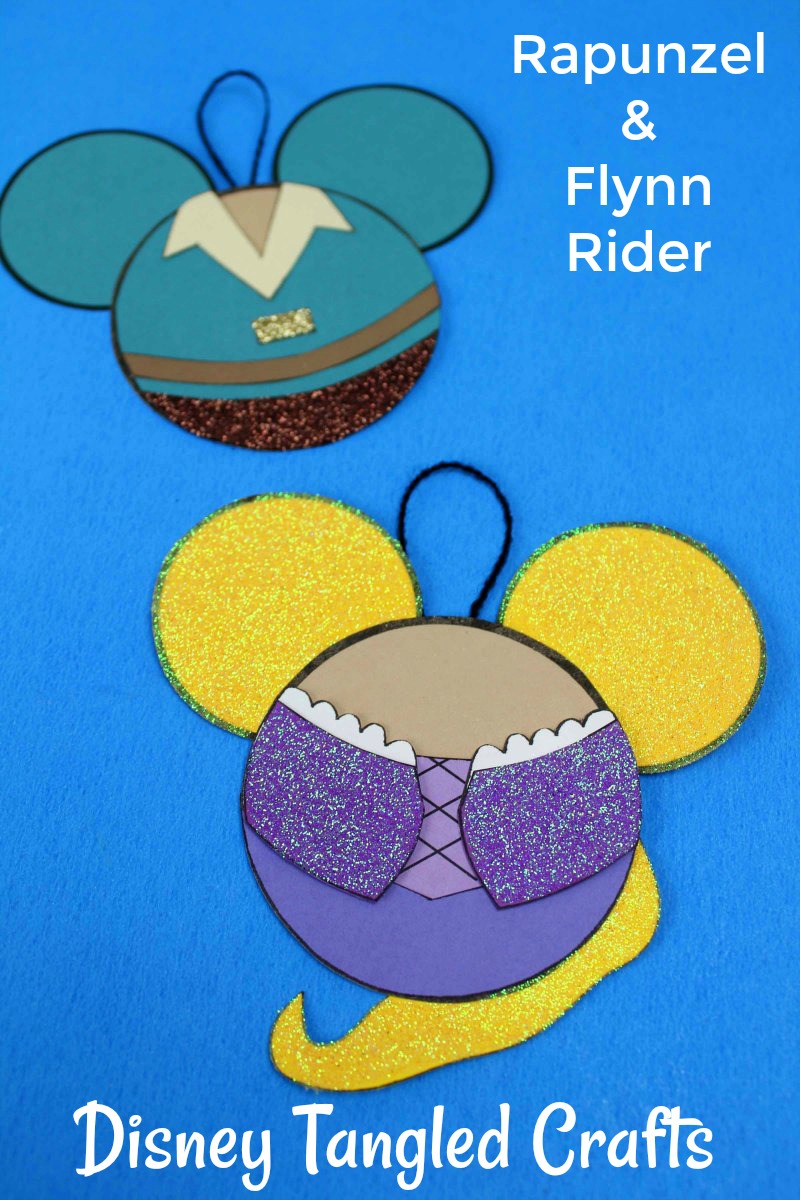 Download the free Rapunzel and Flynn Rider templates, so you can craft these cute Disney inspired holiday ornaments to display on a Christmas tree or elsewhere in your home.
Tangled Official Trailer
Check out my other crafts and free printables, so you and your family can have lots of fun.
I have a lot of other Disney inspired ornament crafts, so you can add some pixie dusted magic to your holiday celebrations.