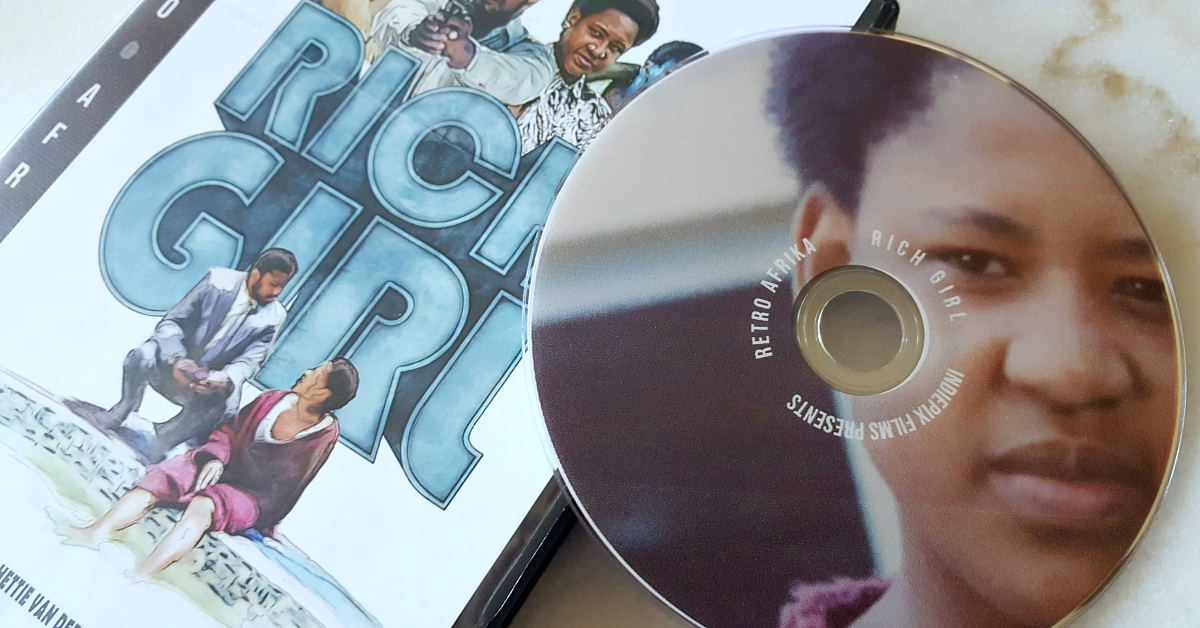 When you watch the Rich Girl DVD, you'll experience a familiar plot that is presented in a unique way. The film is part of the remastered Retro Afrika Collection, so it is authentic to apartheid era South Africa.
There is plenty of action and drama, when a handsome bodyguard is hired to protect a beautiful and headstrong wealthy young woman.
The relationships between the characters are universal, but the setting is uniquely South African. It's interesting to see the similarities and differences.
Rich Girl is not rated, but is probably best for adults and older teens. The dialogue is in Zulu, and there are English subtitles.
Official Trailer
Rich Girl
Retro Afrika
Indiepix Films
Release date 3/12/19
Synopsis
When a highly trained bodyguard is hired to protect a wealthy businessman's pampered daughter, he will have his work cut out for him.
The beautiful young woman doesn't want or believe she needs protection.
Following her on one of her endeavors, the two end up being kidnapped by a pair of thugs. The unsuspecting crooks have no clue as to what the bodyguard is capable of and are soon to learn the error of their ways.
Rich Girl DVD
Check out my other giveaways, so you can have more chances to win prizes.