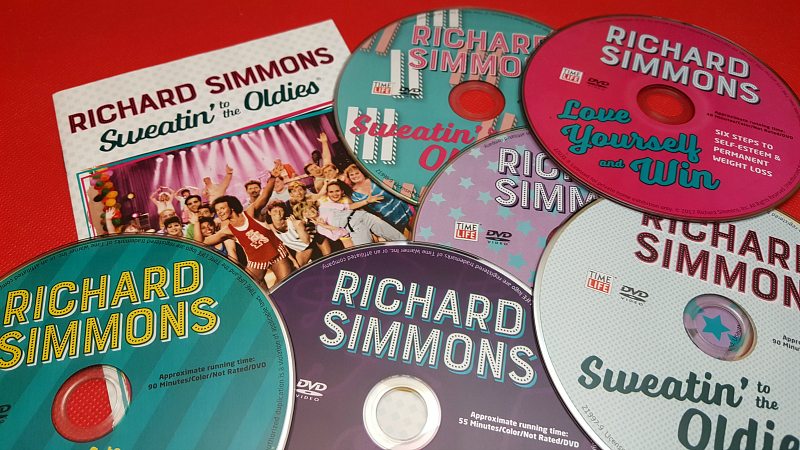 How would you like to own The Complete Collection of Richard Simmons Sweatin' to the Oldies on DVDs?
Richard Simmons is one of a kind! His energy and positive attitude is inspirational and infectious. Hence, he has reached pop icon status and no one else has stepped in to fill his shoes.
Sweatin' To The Oldies is fun for everyone, whether you are young or old, skinny or overweight. Richard's over the top personality just pops right off the screen and into your home. The low impact, easy to follow routines will give you a good workout that feels like fun instead of work.
He encourages people to laugh, smile, move and make positive changes. You may feel a bit silly when you first start to exercise along with the video classes, but you'll be smiling and feeling good before you know it.
The 30th Anniversary Edition 6 DVD set has volumes one through five of the uncut, original Sweatin' to the Oldies. In addition, it has bonus interviews and motivational success stories.
Keep on Sweatin'!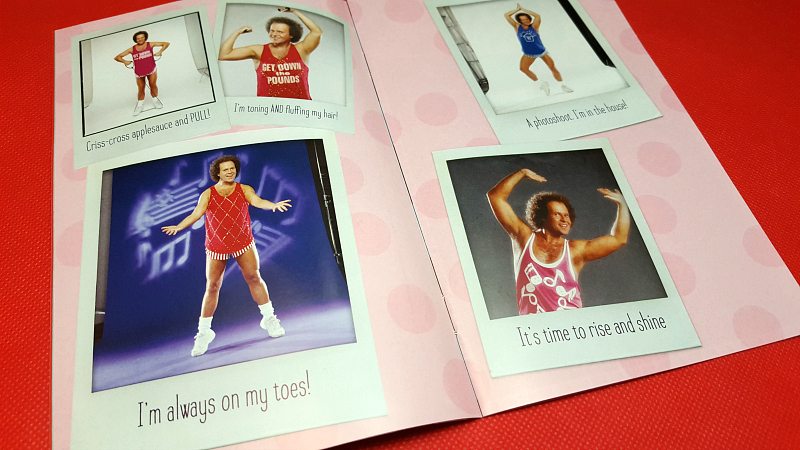 Richard Simmons
Sweatin' To The Oldies
30th Anniversary Edition DVD Collection
Time Life
Release date 10/31/17
Synopsis: "For thirty years, the inimitable Richard Simmons has been helping people lose weight (more than 3,000,000 pounds and counting) and get healthy with his unique enthusiasm, charm and encouragement. Since opening his first aerobics studio in Beverly Hills in 1974, he has cemented himself in America's pop-culture psyche with 65 fitness videos (selling over 20 million copies), dozens of infomercials, nine best-selling books, myriad parodies of his over-the-top persona, and seemingly endless TV and film appearances."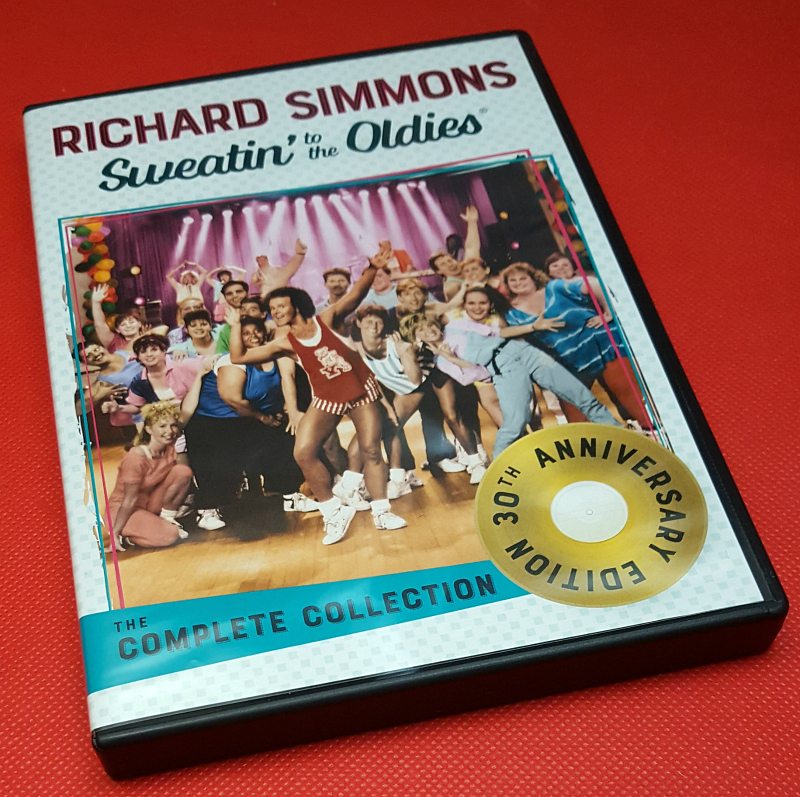 Enter daily through the Rafflecopter giveaway form below: