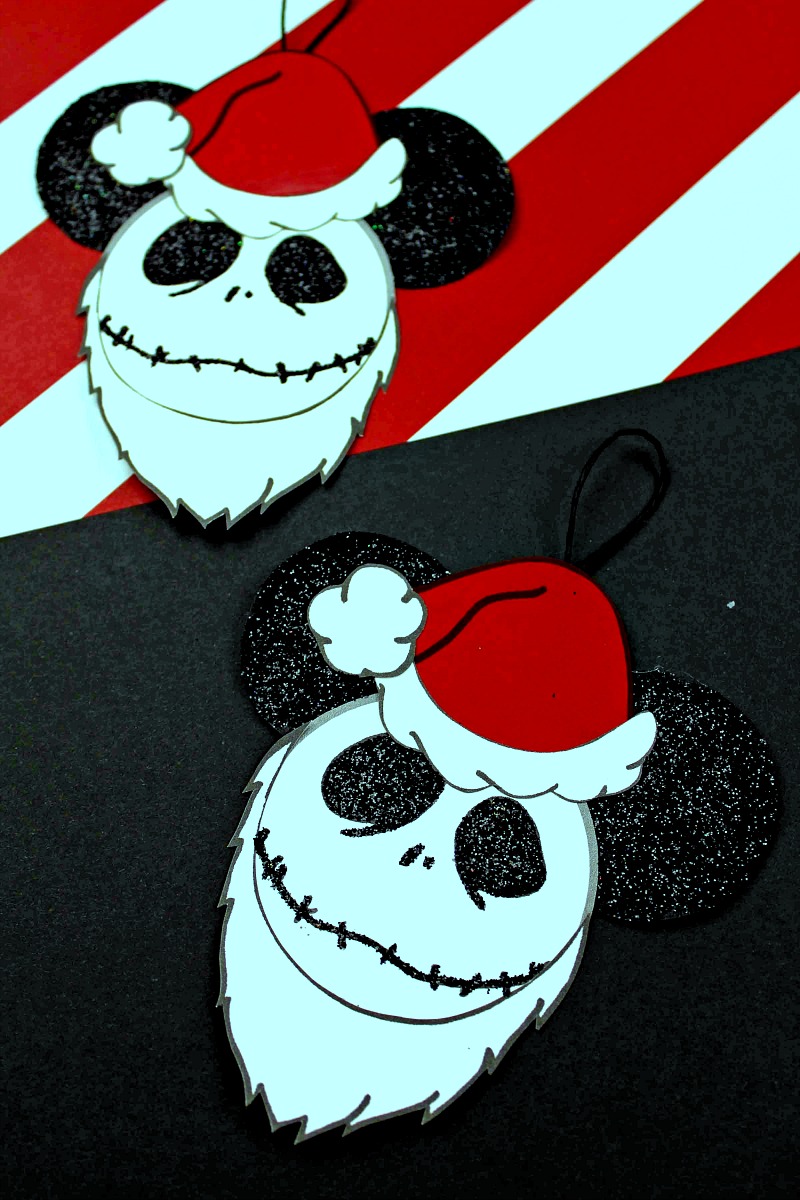 Free Printable Disney Inspired Ornament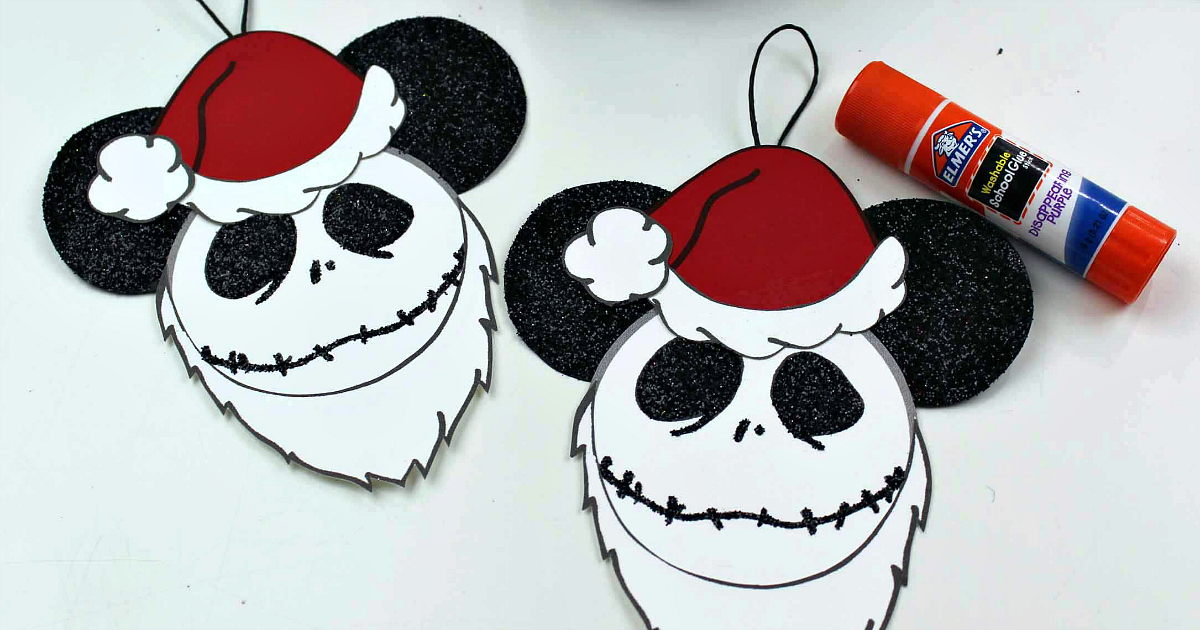 Your Christmas and Halloween decor will be extra cute and creepy, when you craft this free printable Nightmare Before Christmas Santa Jack Ornament.
This is an easy Disney inspired craft project, but the results are impressive.
Kids and non-crafty adults, will love that these homemade ornaments look great and don't take long to make.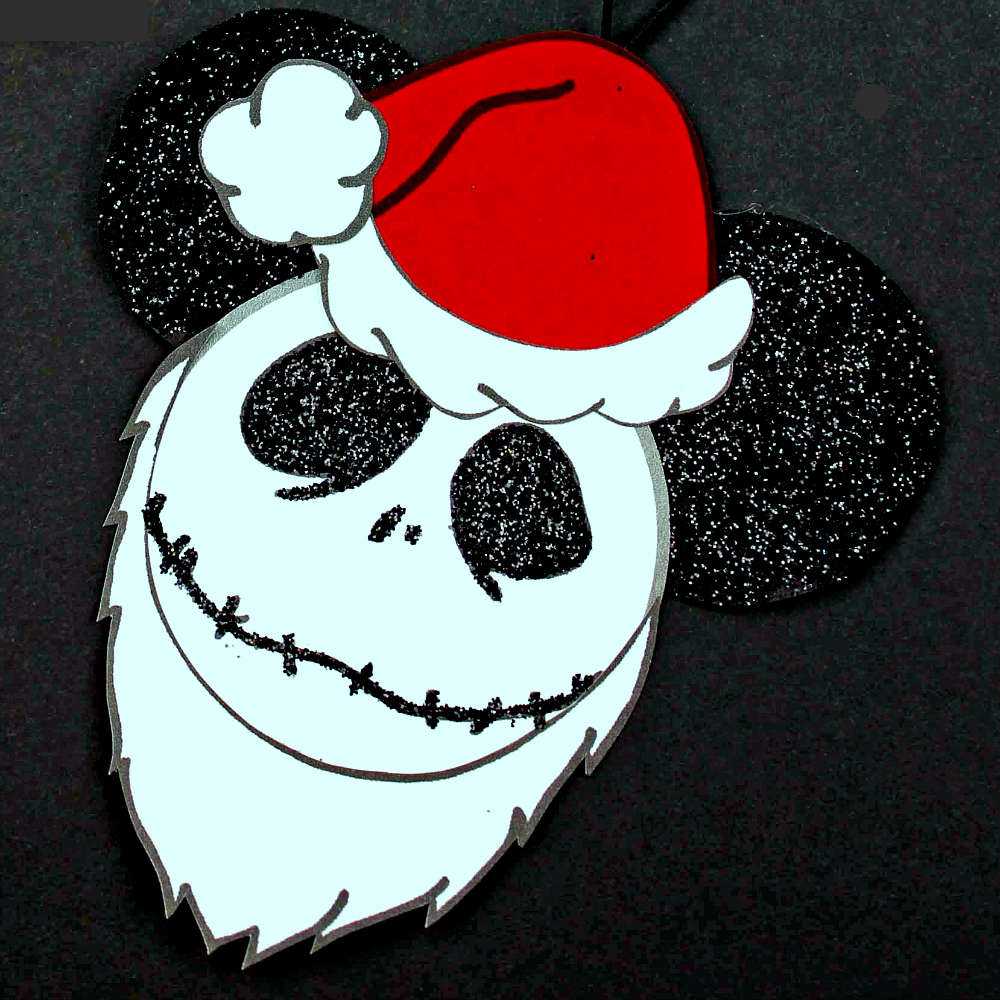 I have had many favorite Disney movies over the years, but there is one in particular that has risen to the top of my list.
The Nightmare Before Christmas was amazing the first time I saw it, and it still has that same magic after all these years.
I look forward to watching it every year, even though I've seen it more times than I can count.
Of course, I also like to listen to the amazing soundtrack along with my other holiday music.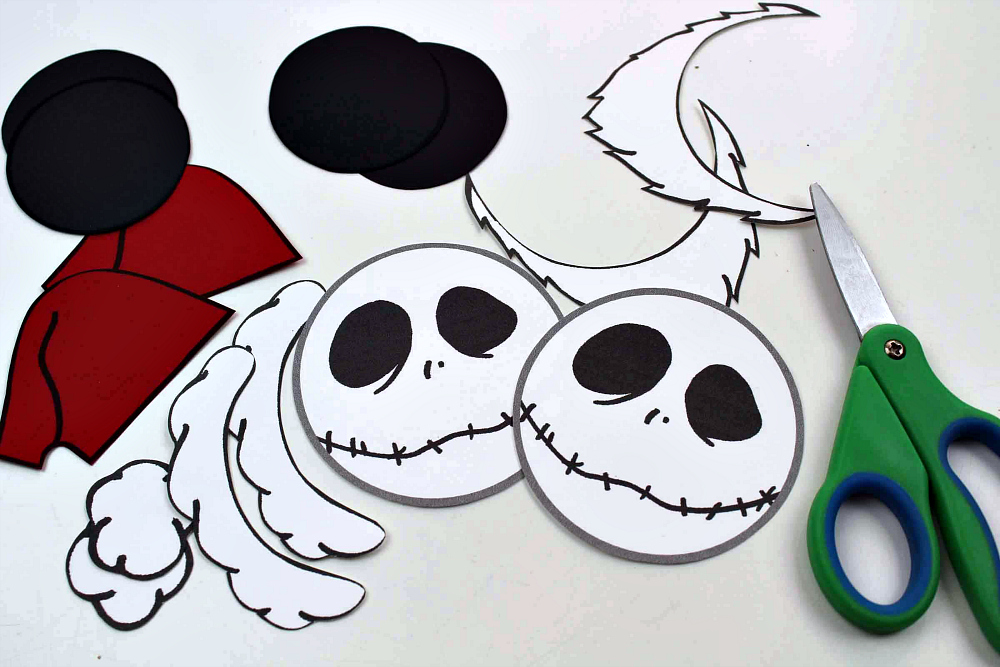 The Santa Jack ornament is simple to make and it makes me smile each time I see it.
You'll just need to print, cut, assemble and, then, make it sparkle.
Put it on display for Halloween and then keep it up through Christmas!
Santa Jack Ornament Craft
Supplies
Cardstock (2 pages white, 1 page each of black and red)
White Glue
Glue Stick
Scissors
Black Twine or Ribbon
Black Glitter
Instructions
1) Download the free Santa Jack Skellington template.
2) Print the 4 pages on the appropriate color of cardstock, as listed on the top of each page of the pdf.
3) For each Santa Jack ornament, cut out 2 black ears, 1 white face, 1, red hat, 1 white beard and 1 each of the white hat trim.
4) First, use the glue stick to attach the black ears behind the white head.
5) Add the hat, followed by the beard and hat trim.
6) Add white glue and glitter to the ears, eyes, nose and mouth, so that they will sparkle.
7) Make a hanger by looping a piece of ribbon and gluing it to the back of the ornament.
8) Let it dry completely, and then your ornament is ready to hang for Halloween, Christmas and the time in between.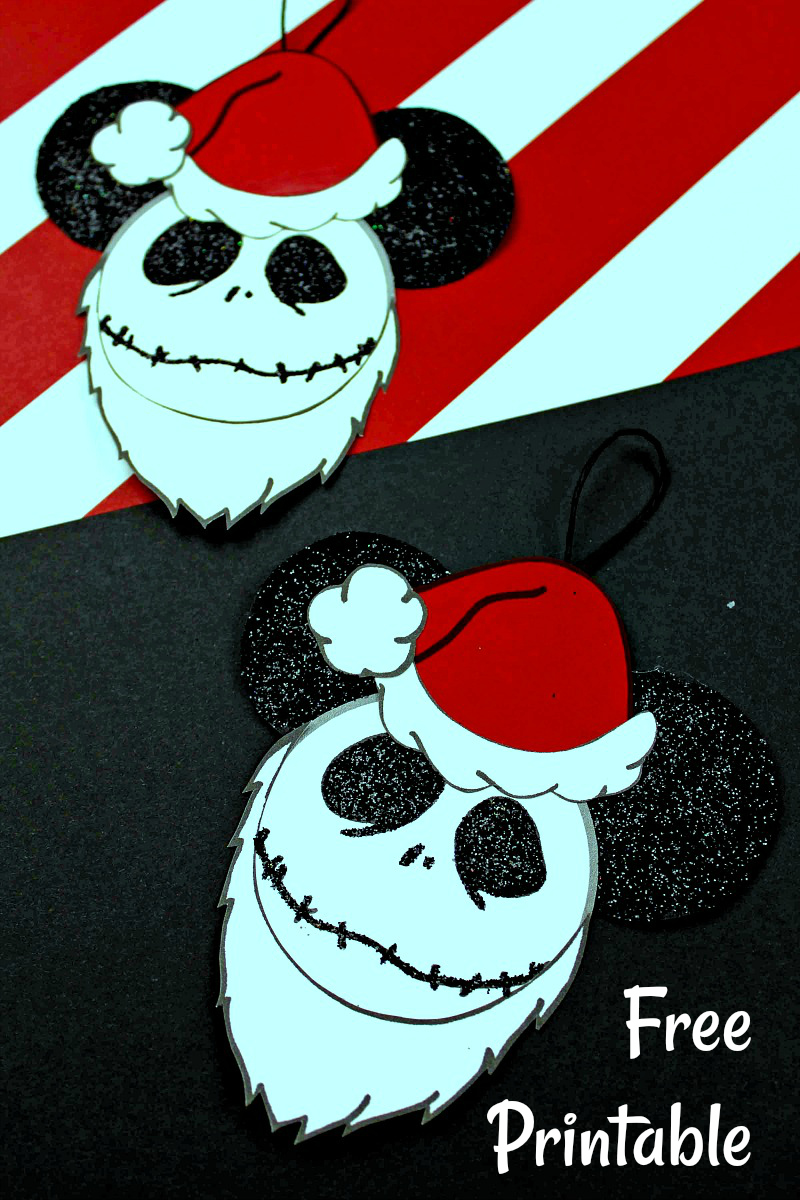 Click HERE to download the free printable Jack Skellington Santa ornament, so you can craft up some Disney Nightmare Before Christmas fun.
Check out my other crafts and free printables, so you and your family can have lots of fun.
There are other Nightmare Before Christmas crafts, so you can do them all!