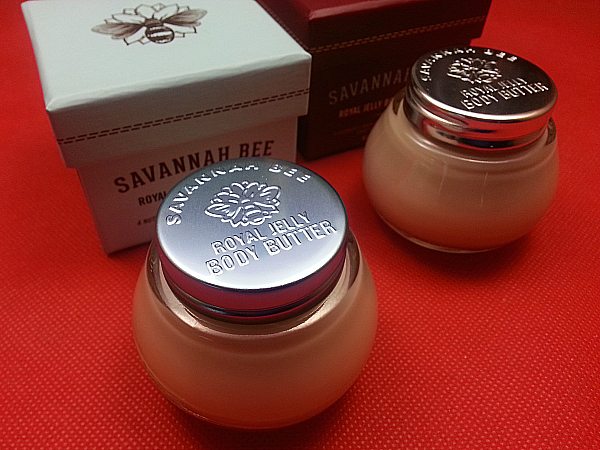 Bees are amazing busy little creatures! The things they produce are pretty amazing, as well.
Savannah Bee has created a variety of skincare products that make use of four different ingredients that come from the hive:
Honey
Beeswax
Propolis
Royal Jelly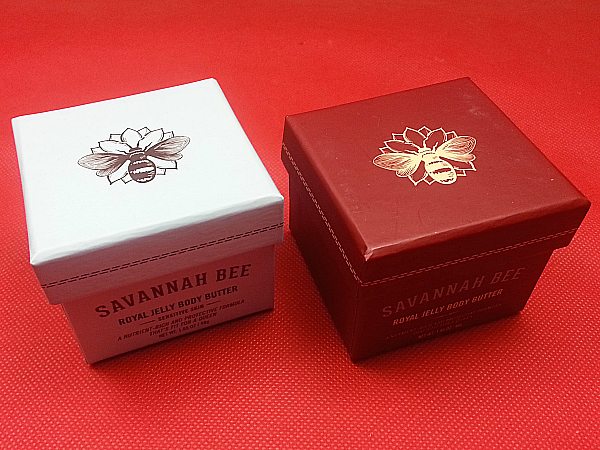 Savannah Bee has two different types of thick, rich Royal Jelly Body Butter.
The Original formula in the red box has what they call a 'Southern Spring' fragrance – rose, gardenia, vanilla and wild berries. The blue box Sensitive formula has the light scent and soothing benefits of chamomile and myrrh.
The body butter is very thick, so it only takes a little bit. You may want to use it all over your body or use it as a deep treatment to target trouble areas like hands, feet and elbows. I love the way my skin feels after applying it!
They come package in cute little boxes that look great for gift giving and can they are cute enough to be reused.
Are you ready to be pampered with royal jelly like a queen bee?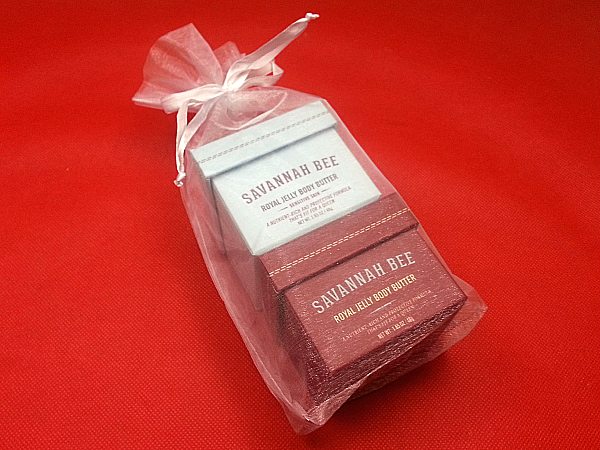 SOCIAL MEDIA – You can connect with Savannah Bee on Facebook and Twitter.
Enter daily through the Rafflecopter giveaway form below: