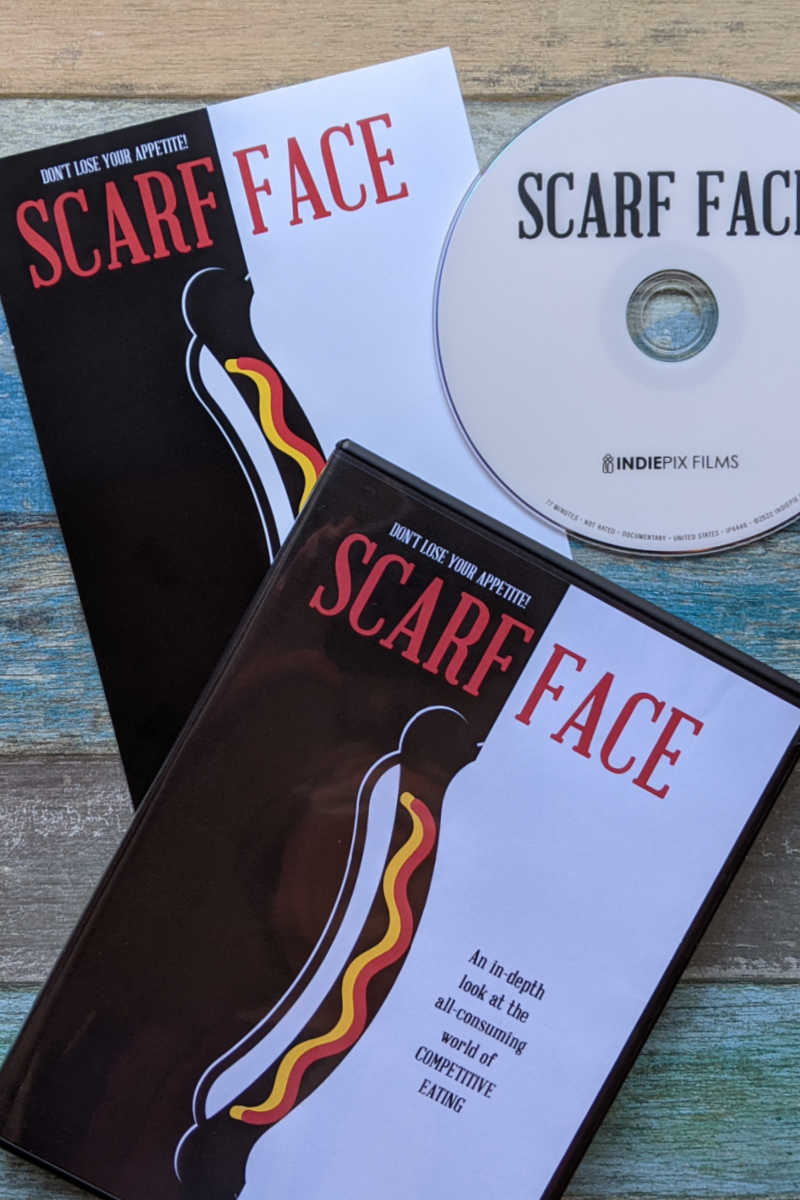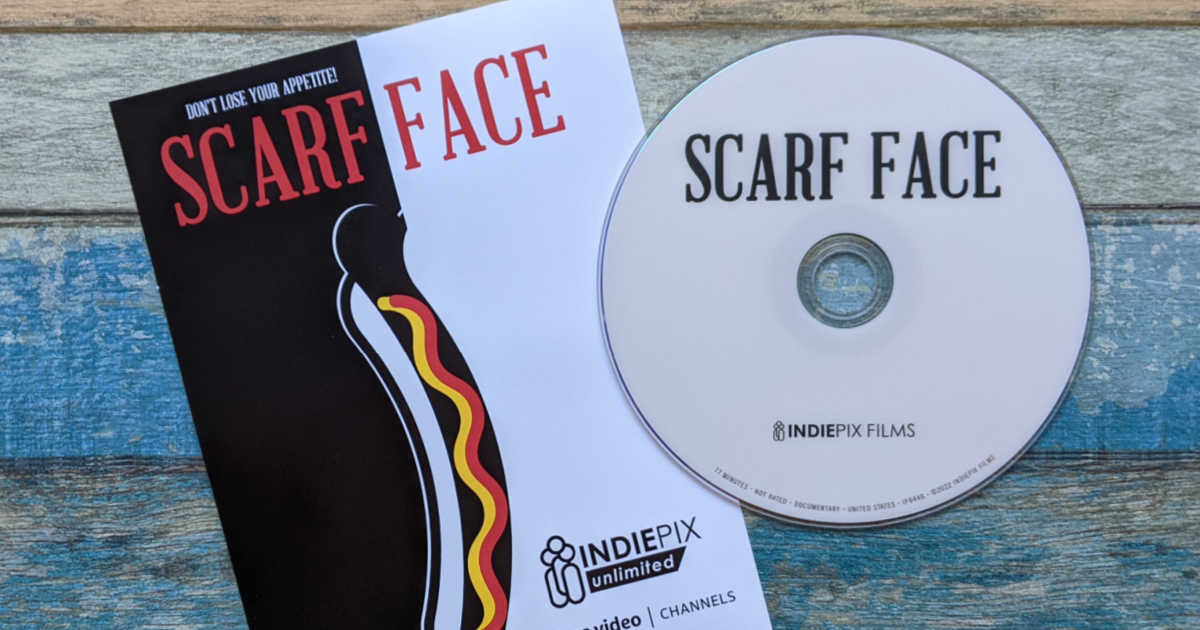 While I have no desire to enter a competitive eating contest, I did find the Scarf Face movie documentary absolutely fascinating.
Eating contests have been held for hundreds of years, but clearly the modern contests have evolved.
These events are not the old-fashioned neighborly pie or watermelon eating contests held at country fairs and backyard parties.
Today's competitive eating is sport.
Skilled athletes take it seriously and train hard, so that they will be ready to face the competition.
And, of course, there is drama – lots of drama.
I had no idea what all was happening behind the scenes and on stages, but thanks to Scarf Face I am now better informed about the sport of competitive eating.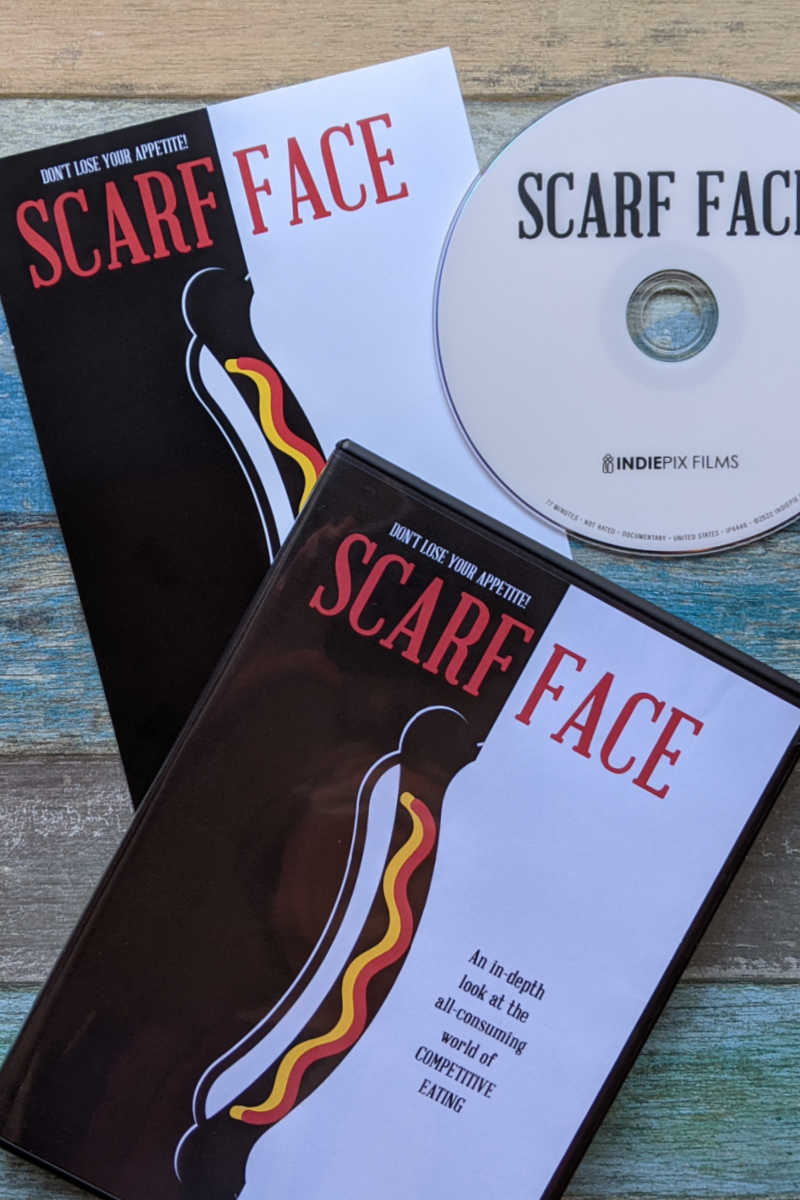 Indiepix
Not Rated
Release Date 6/7/22
Synopsis
The film explores the world of competitive eating and the untold story behind the epic rivalry between America's Joey Chestnut and Japan's Takeru Kobayashi.
Organized for decades by George Shea's Major League Eating corporation, the Nathan's hot dog eating contest at Coney Island has become the preeminent event for eaters worldwide – the start of their fiscal eating year – but not without its share of disturbing controversy and perilous dangers to the human body.
The film follows various eaters at different career-levels over the course of 6 years – including Miki Sudo, Molly Schuyler, and Juan Morebite.
They discuss the sport, their lives, traditions, superstitions and health concerns, explaining how they ended up as contenders in this bizarre subculture.
Bonus Features
Filmmaker Commentary
Deleted Scenes
Directors
Joseph Ruzer
Sean Slater
Cast
George Shea
Takeru Kobayashi
Joey Chestnut
Genre
Documentary
Official Trailer – Scarf Face
Documentary Film Giveaway
Prize: Scarf Face DVD (arv $24.95)
1 Winner
Ends 7/8/22 11:59pm ET
Check out my other giveaways, so you can have more chances to win prizes.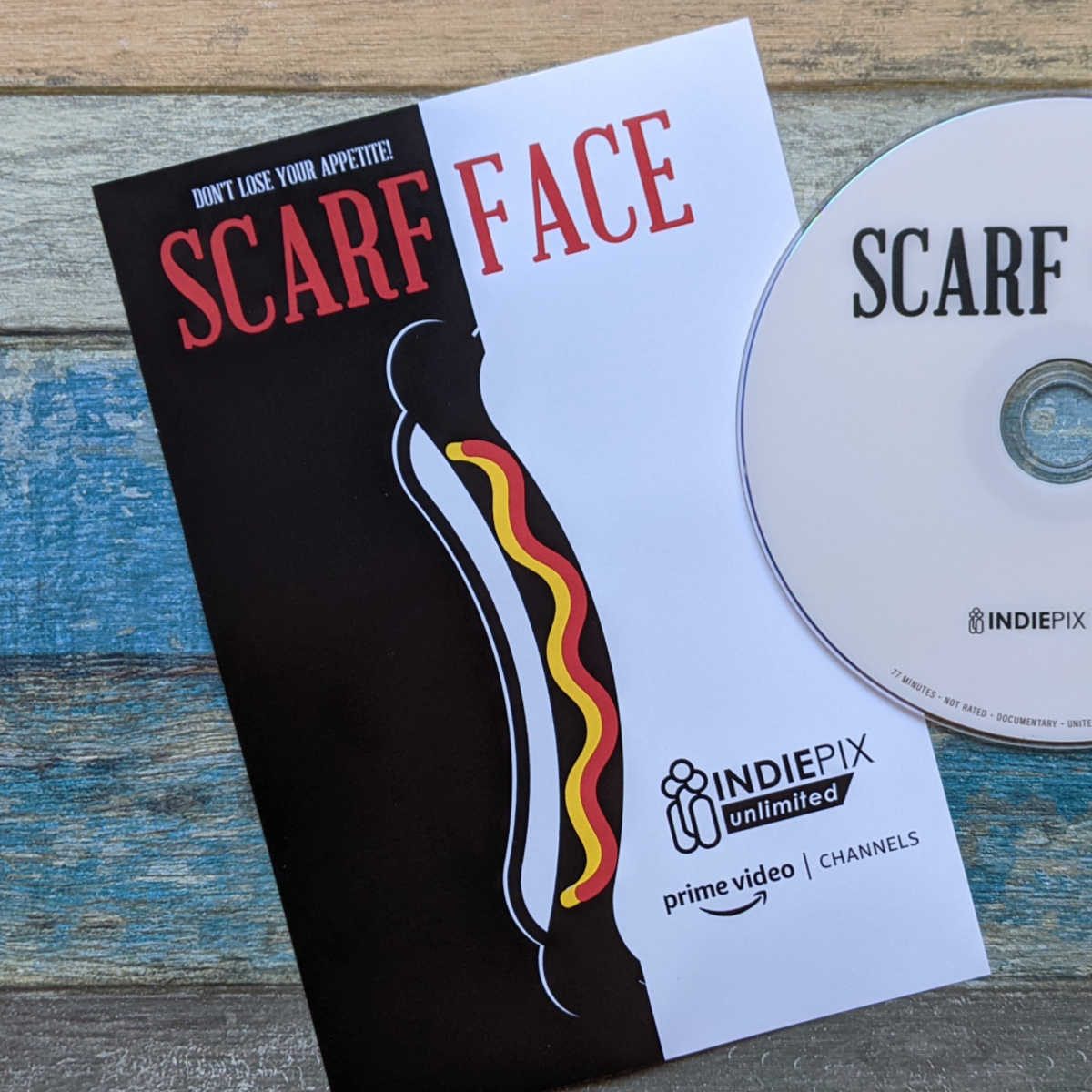 More from Mama Likes This
Take a look at my other entertainment articles, so you can keep up with the latest TV, movie and book news.
Free Printable Food & Drink Crafts and Activity Pages
Free Printable Food & Drink Coloring Pages
PDF Activity Pages to Download
Check out my free printables, when you are looking for fun activities to do at home.
Many are from Disney, Netflix and Shout Factory, so they feature movies, TV series and characters that your kids already know and love.
Some are educational, but others are just plain fun.
There are coloring pages, crafts, word puzzles, mazes, memory games and many other family friendly activities.