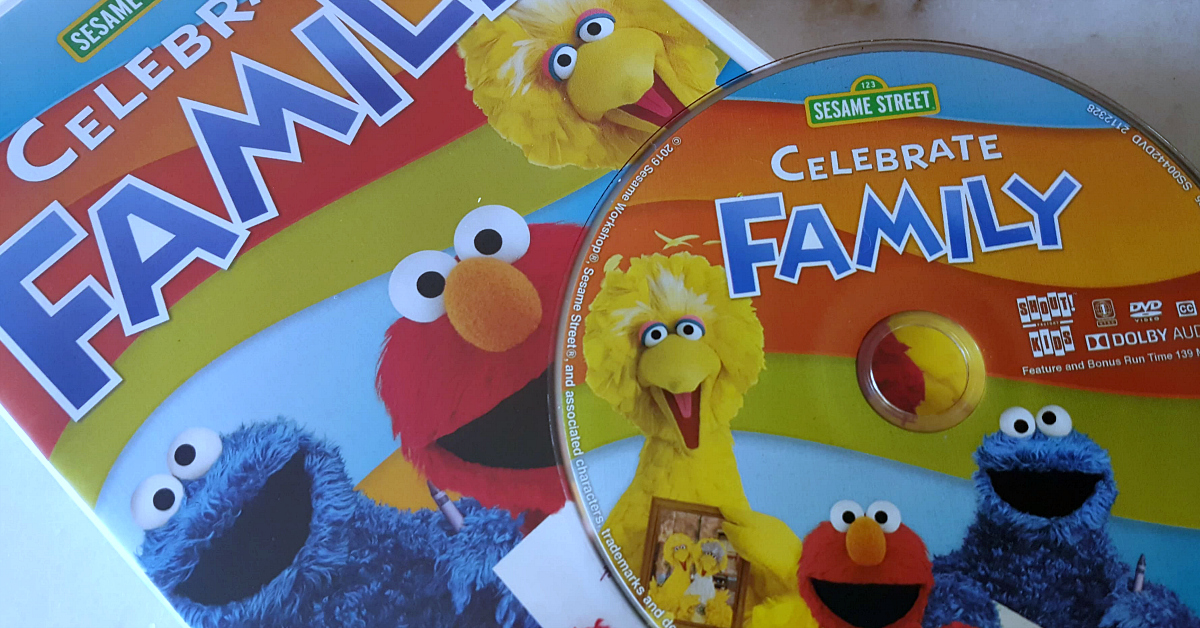 I'm so excited that this series is still going strong, and the Sesame Street Celebrate Family DVD is a great addition. You know you're going to get quality, when your kids watch a Sesame Street, read a book or play with toys based on these characters.
Celebrate family is a collection of 2 hours of family themed programming, which includes full length episodes and bonus features. The DVD helps kids prep for their education, and, of course, gives them a foundation for good life skills.
These episodes are sweet and empowering, so kids will appreciate their own unique family and respect other different types of families.
Official Trailer
Sesame Street
Celebrate Family
Shout! Kids
Release date 2/5/19
Synopsis
First, Abby's family has dinner at Elmo's house, where she learns that even though families do things in all different ways, they can still have fun working together to make a meal.
Then, Cookie Monster realizes he's forgotten to get a gift for his mommy for Mother's Day—what should he do? For Father's Day, Rosita wants to make a video for her dad, but she needs some help from her friends.
Next, we meet Rudy, Abby's new step-brother! Finally, Hooper's Store is throwing a special party for kids and their grandparents.
Check out these free Sesame Street printables, so you and your children can have more educational fun!
Sesame Street
Check out my other giveaways, so you can have more chances to win prizes.