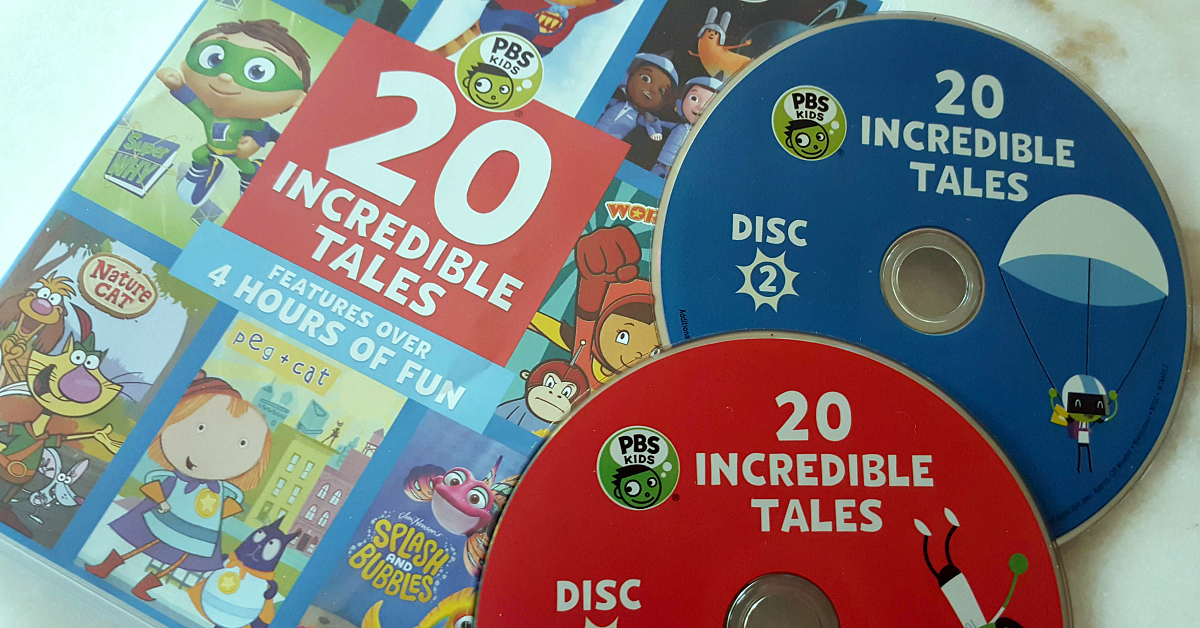 One show is nice, but a collection of PBS Kids Incredible Tales is even better. The 2 disc DVD set has over four hours of animated fun for children.
This is a collection of episodes from favorite PBS Kids shows, so you know your kids are going to like it. In each one, they'll see familiar characters solve problems and save the day.
The overall theme is empowering, so kids will feel good after watching the DVDs.
Shows include:
Daniel Tiger's Neighborhood
Odd Squad
Dinosaur Train
Caillou
Arthur
Super Why
Nature Cat
and More!
PBS Kids
20 Incredible Tales
2 Disc DVD Set
Release date 2/5/19
Synopsis
It's your favorite PBS KIDS friends!
In this action-packed collection, watch as Oscar and Dr. O save the day when all of Odd Squad comes down with a case of the jinx, Sheep becomes WordWorld's first superhero and saves the day with the letter S, and lots more!
Join these PBS KIDS characters as they jump to the rescue and have several superhero adventures along the way!
Check out my other entertainment articles, so you can keep up with the latest news.