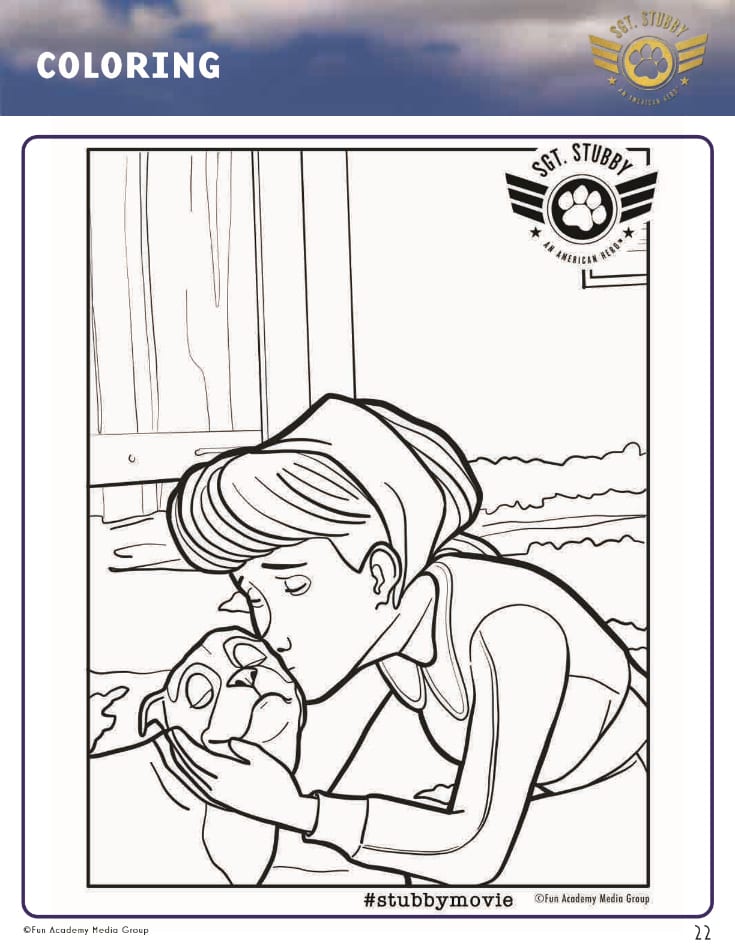 Free Sgt Stubby Movie Coloring Page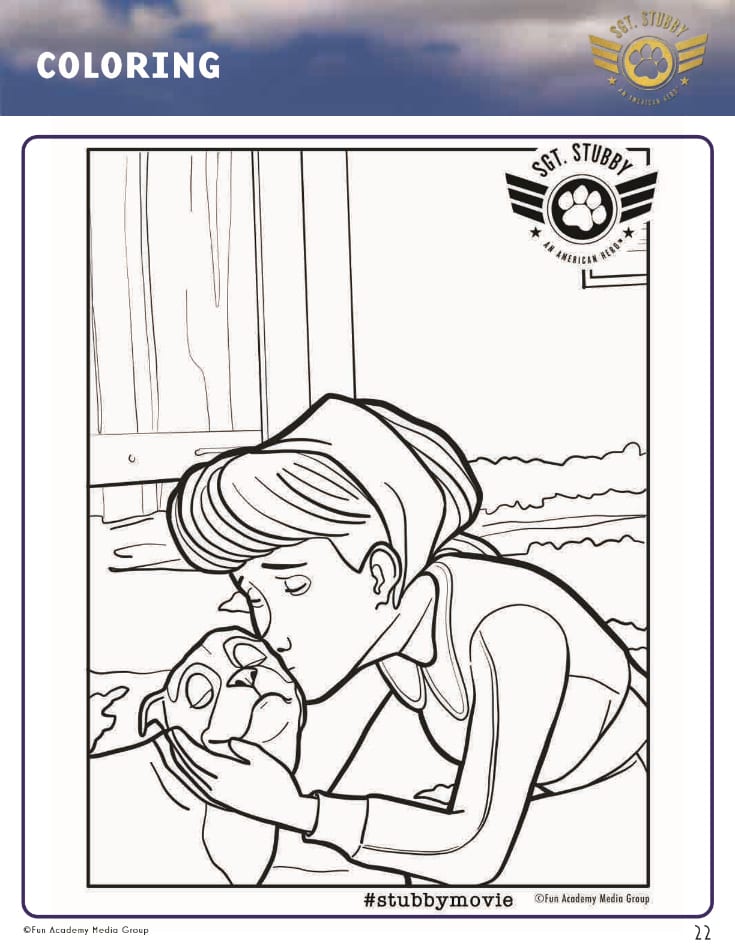 Click HERE to download the free Sgt Stubby movie coloring page. You can print it now or you can save it for later.
This picture is so sweet, and it'll be even sweeter after your kids have colored it in!
Sgt. Stubby
Rated PG
Release date 12/11/18
Synopsis
SGT. STUBBY shares the unbreakable bond between a young Soldier and a stray dog who, for his valorous feats, is still recognized today as the first dog promoted to the rank of Sergeant in the U.S. Army.
He was the most decorated dog in American history and is widely considered the forerunner to the U.S. Army's working dog program.
Returning home to a hero's welcome, Stubby and Conroy toured the country leading victory parades and met three sitting U.S. presidents, among other honors.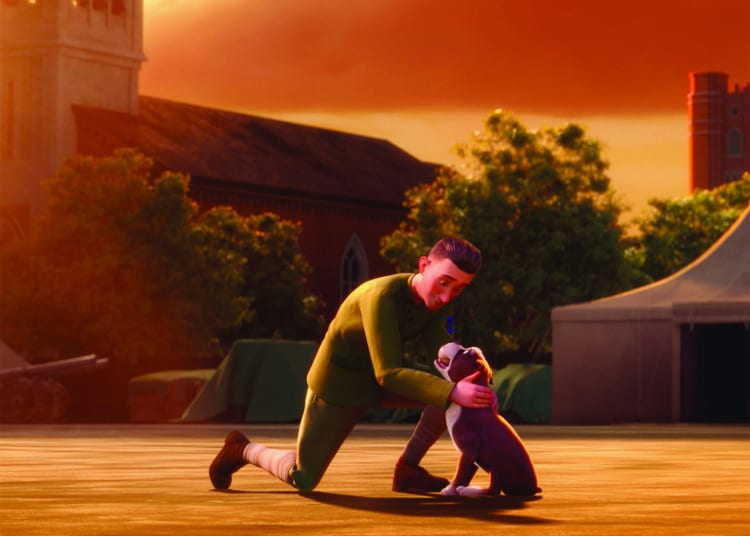 Additionally, check out our other free printables.