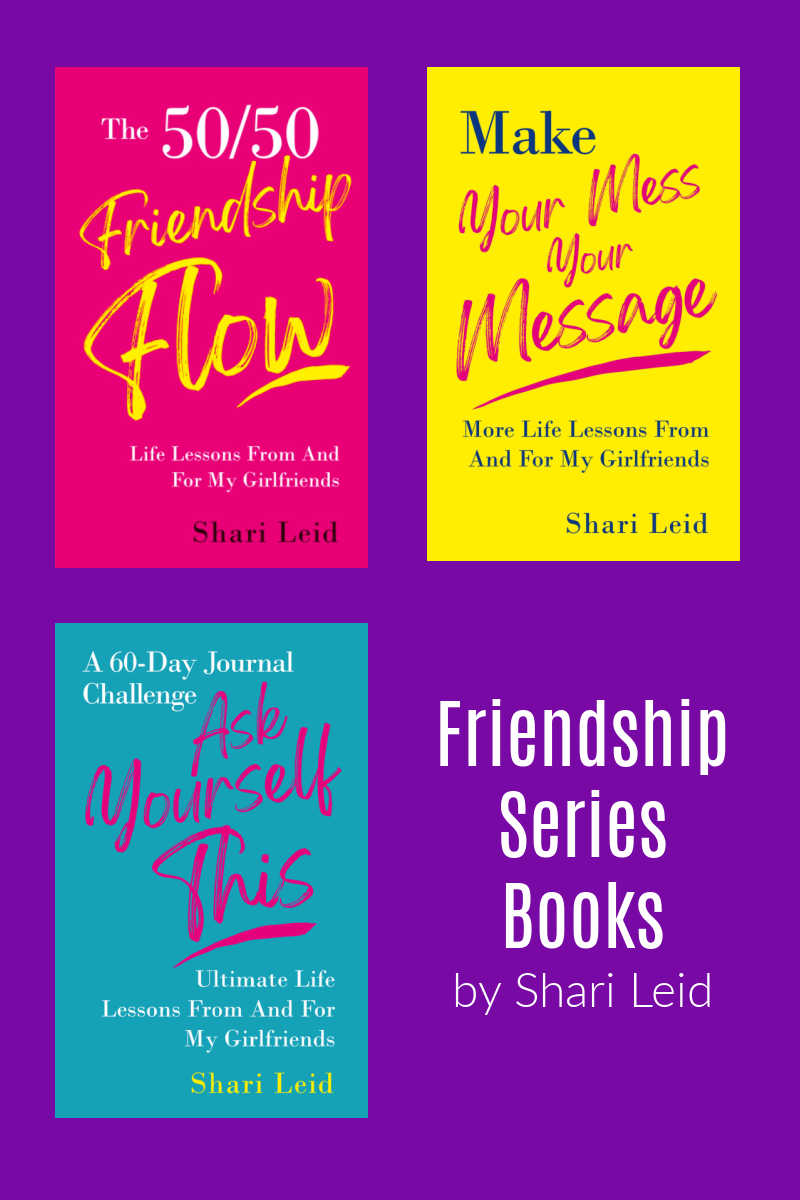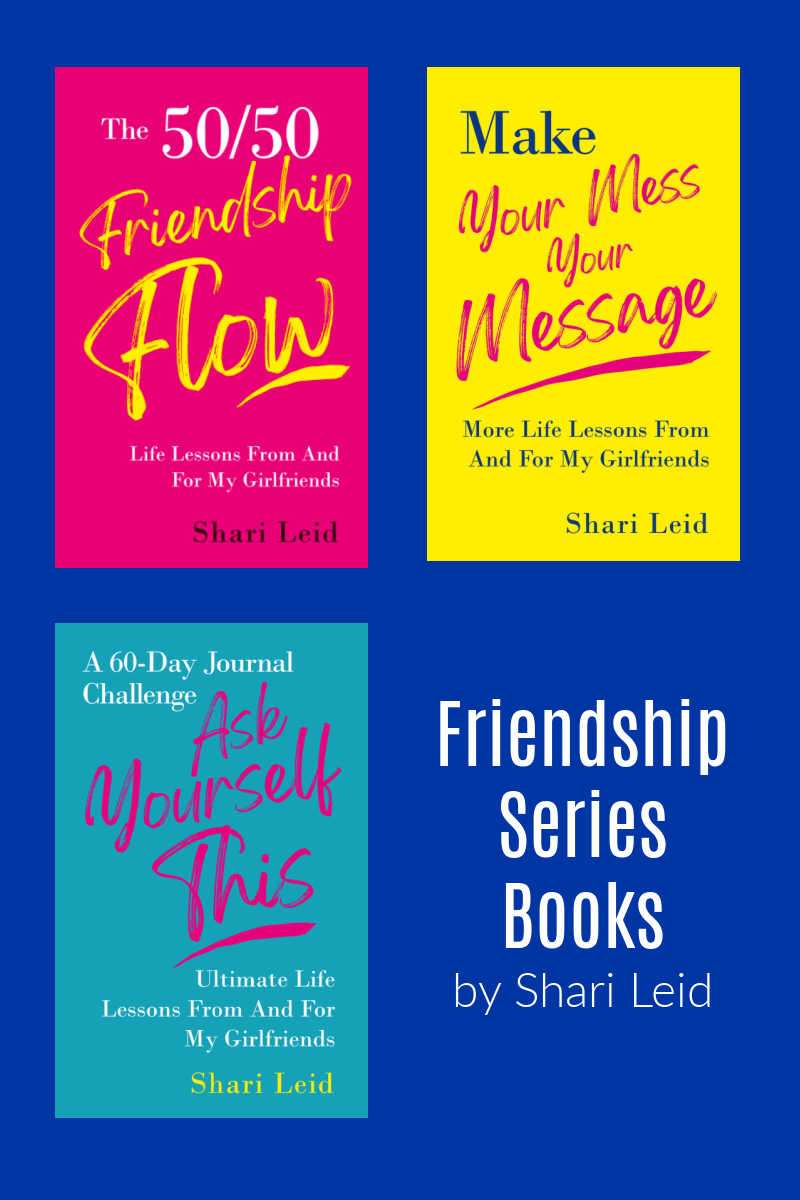 The Complete Friendship Series by Shari Leid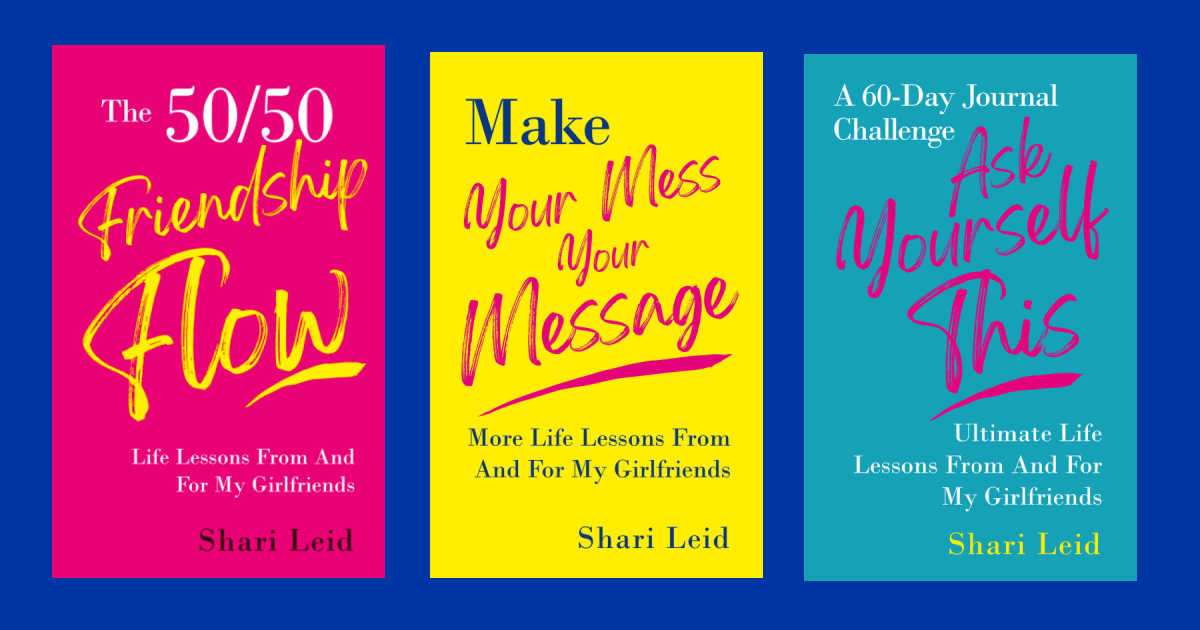 Learn and grow as you enjoy these three books about friendship from Shari Leid, who is an expert on women's friendships.
Throughout our lives our relationships with women evolve.
Some friendships are significant during a particular phase of our lives and others last for decades.
These friendships are an important part of who we are and who we become.
It is fascinating to join the author on her journey of connection and self-discovery.
The lessons she shares can easily be applied to your own life in little and big ways.
I am grateful for the friends I have connected with along the way and these three books have helped me appreciate them even more.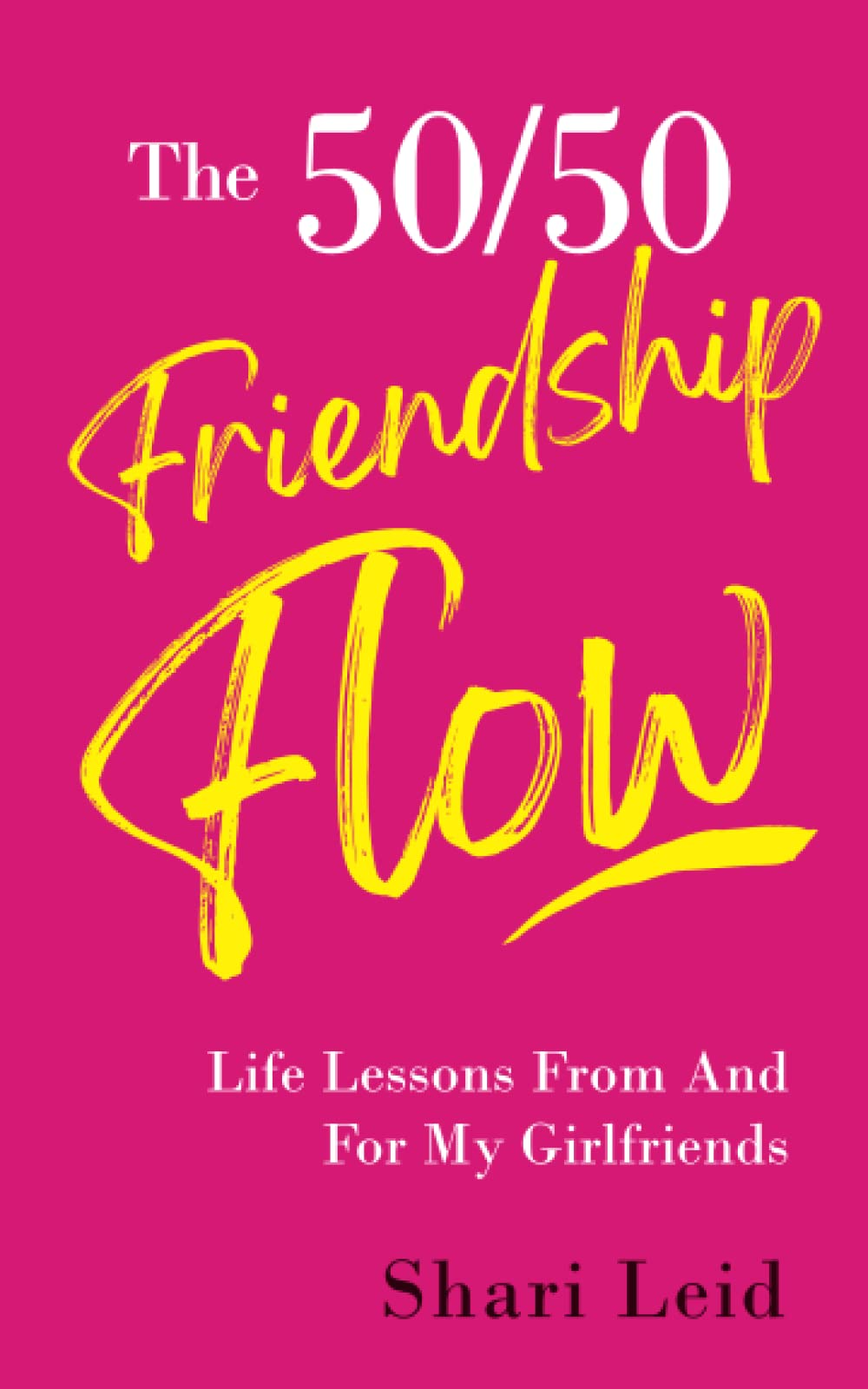 isbn 978-1945252853
Pub Date 10/2/20
Synopsis
The 50/50 Friendship Flow offers a conscious path to not simply maintain friendships, but to deepen those relationships to support connection and bring joy and a sense of purpose to both of you.
As you read The 50/50 Friendship Flow, you will discover that everyone you meet is both your teacher and your student; a feeling of wellbeing and happiness as you deepen your friendships; the power of the one-on-one meeting; and the purpose and impact that each person brings into your life.
The 50/50 Friendship Flow encourages each of us to give one another the gift of time.
It reveals the power of sitting down one-on-one with a friend for the sole purpose of letting her know the positive impact that she has made in your life.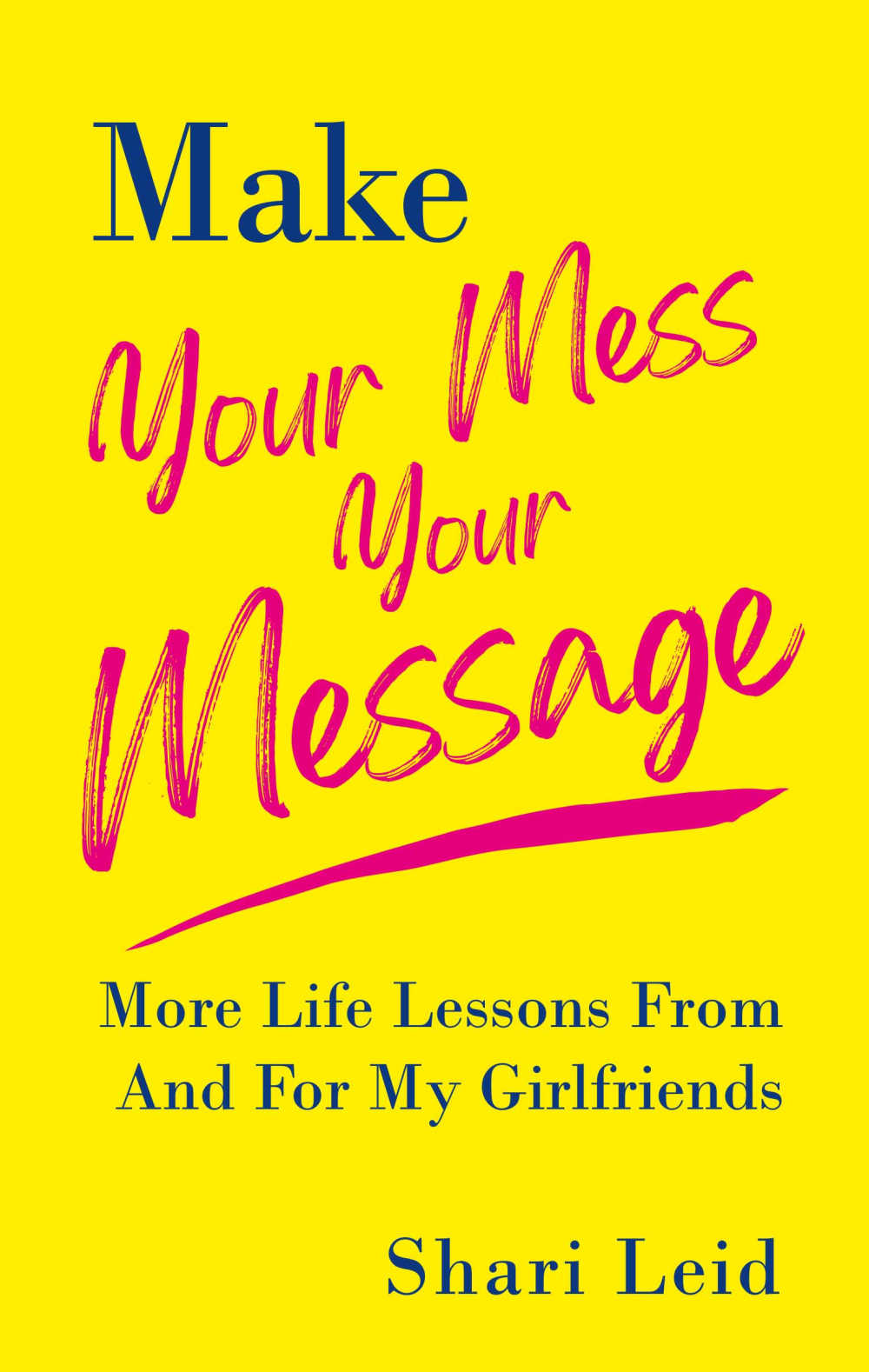 isbn 978-1954920118
Pub Date 8/23/21
Synopsis
Lawyer-turned-life coach Shari Leid chronicles dates and intimate conversations with her girlfriends, all centered around the question, What is the mess that became your message?
Each chapter profiles a different woman, with the final chapter focusing on Leid's own mess-to-message as she learned to let go of the fear of judgment.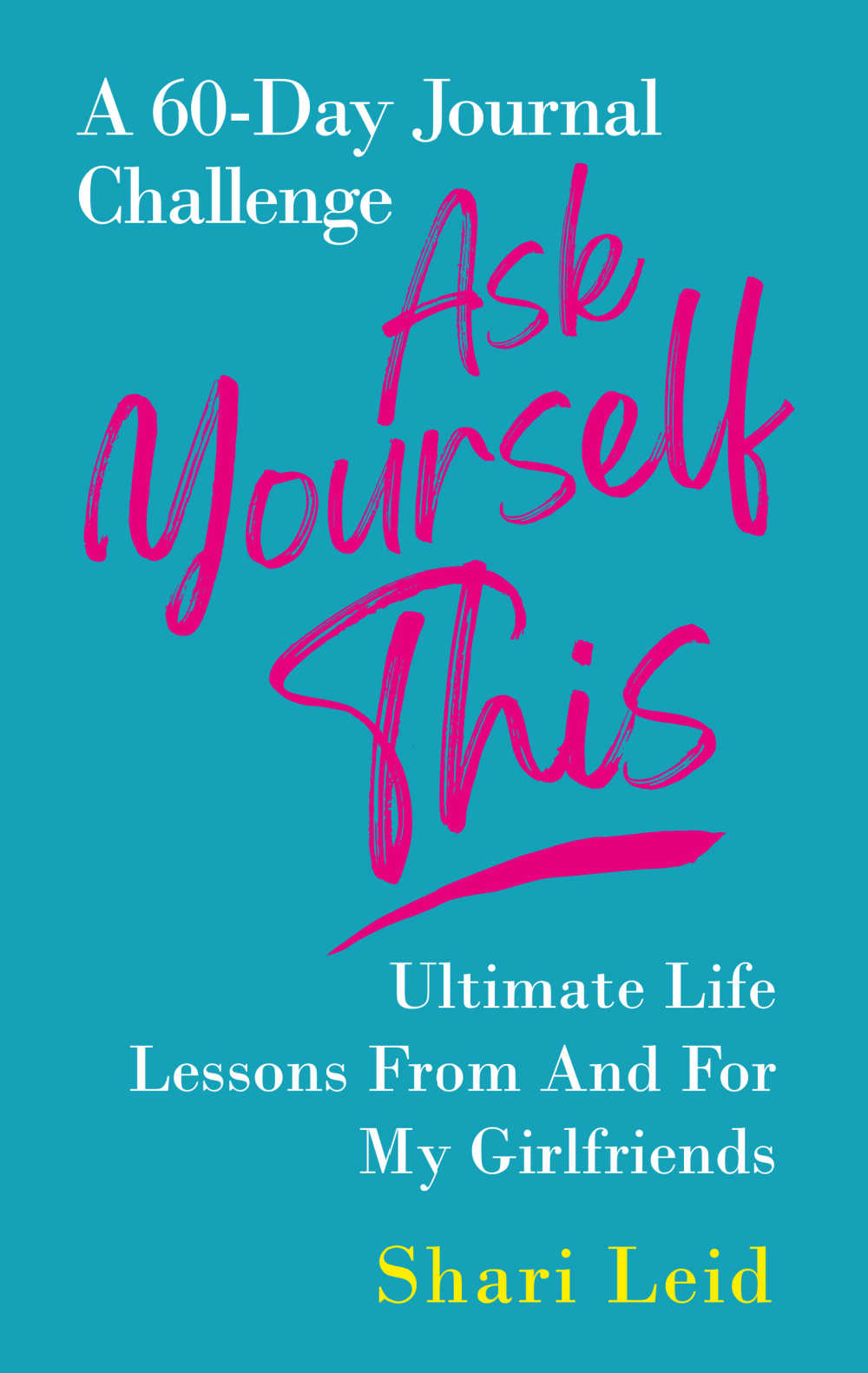 Ask Yourself This: Ultimate Life Lessons From And For My Girlfriends
isbn 978-1954920408
Pub Date September 16, 2022
Synopsis
While you may not have a professional life coach, you have your girlfriends—your ride-or-die friends, your new acquaintances, your colleagues—and now you have my friends as well.
Ask Yourself This takes you on a journey of self-discovery as you reflect and journal through its pages.
In this final book of the Friendship series, life coach Shari Leid asks simple life questions that lead to thought-provoking answers, prompting conversations you've probably never had before.
As you read and respond through Ask Yourself This, you will discover:
Gratitude for the life experiences that brought you here
An understanding of why experiences were placed in your life
You possess all you need to manifest your desires
New and renewed self-confidence
Deeper connections to your girlfriends and community
Shari Leid reveals the power of friendship as never before!

Book Set Giveaway
Prize: The Complete Friendship Series Book Set: The 50/50 Friendship Flow, Make Your Mess Your Message, Ask Yourself This (arv $ 37.85)
1 Winner
Ends 2/18/2023 11:59pm ET
Check out my other giveaways, so you can have more chances to win prizes.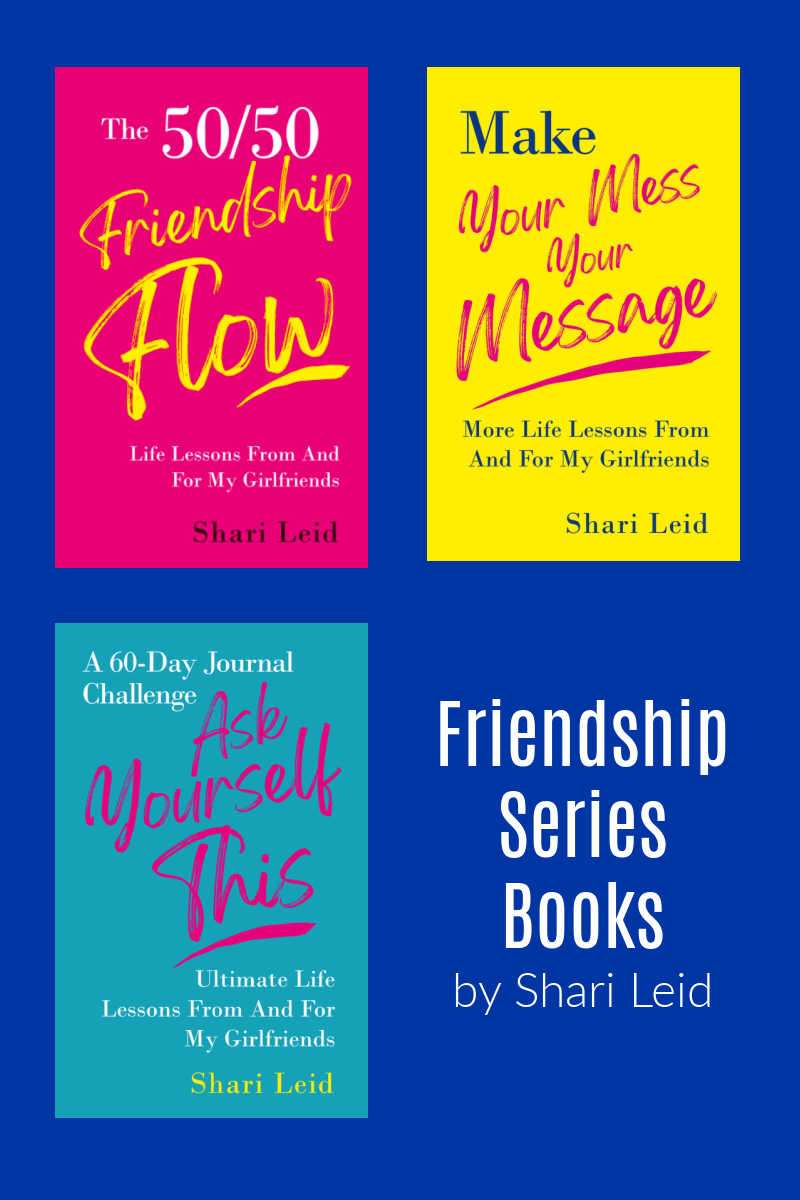 More from Mama Likes This
Take a look at my other entertainment articles, so you can keep up with the latest TV, movie and book news.
Printable Activity Pages
Check out my free printables, when you are looking for fun activities to do at home.
Many are from Disney, Netflix and Shout Factory, so they feature movies, TV series and characters that your kids already know and love.
Some are educational, but others are just plain fun.
There are coloring pages, crafts, word puzzles, mazes, memory games and many other family friendly activities.
Shop Now
Check out the latest online deals, so you can save money and pick out some great products for yourself and your family.
What will you buy first?