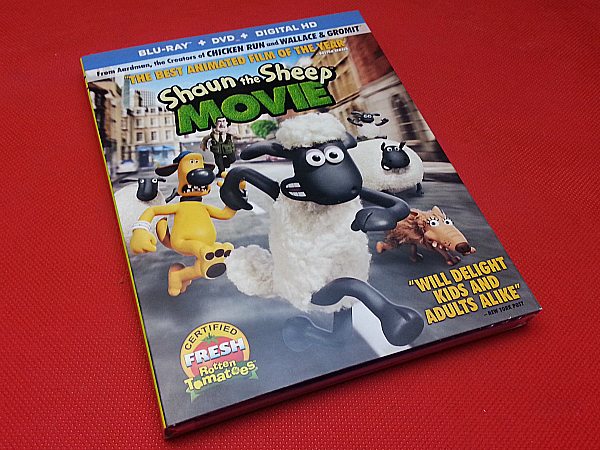 He's Shaun the sheep
He's Shaun the sheep
He even mucks about with those who cannot bleat
Yes, Shaun the Sheep is fantastic fun for preschoolers. The Shaun the Sheep Movie is also a whole lot of fun for adults and all ages in between.
No dialogue is needed to keep the audience laughing. There is overt and subtle humor throughout the feature film. It's enjoyable the first time you see it, but you'll continue to notice details as you watch it again and again. Stop motion animation is the perfect way to bring these quirky characters to life.
Shaun the Sheep Movie

Rated PG
Release date 11/24/15
Synopsis: "MEET SHAUN! He's a little sheep with big dreams, and lately, life on Mossy Bottom Farm has become a bit dull. When Shaun takes the day off for some fun in the Big City, he gets a lot more action than he bargained for. Now Shaun and his flock must use their wits to hatch a baaaa-rilliant plan to get back home in an adventure the whole family will love."
Click HERE for free Shaun the Sheep printables.
Click HERE for my Shaun the Sheep No-bake Chocolate Pudding Pie recipe.
Enter daily through the Rafflecopter giveaway form below: