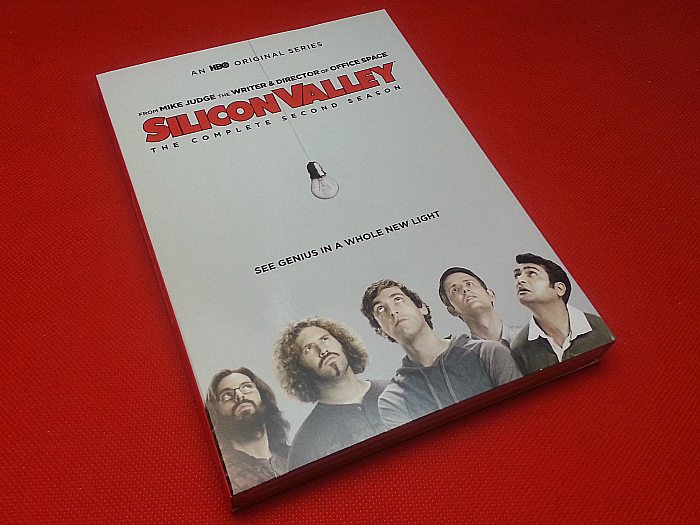 Have you been watching Silicon Valley on HBO?
When I saw that Mike Judge was involved in the show, I was immediately interested. I've watched Office Space more times than I can count and am well-acquainted with his other creations including King of The Hill and Beavus and Butthead. This show brings his signature style to the tech industry.
The show began airing in 2014. The second season is now being released on DVD and blu-ray just before the third season premieres on HBO later this month. Now is a great time to catch up or re-watch season 2.
Silicon Valley: The Complete Second Season
HBO Studios
2 Discs
Release date 4/19/16
Synopsis: "After taking the tech world by storm last season at TechCrunch Disrupt, Richard and rest of the Pied Piper team – Erlich, Jared, Dinesh and Gilfoyle – look ahead to a bright and profitable future. But their success may be in jeopardy, thanks to big changes at Raviga, the company created by Peter Gregory, and Nucleus, the competing compression platform launched by Hooli CEO Gavin Belson."