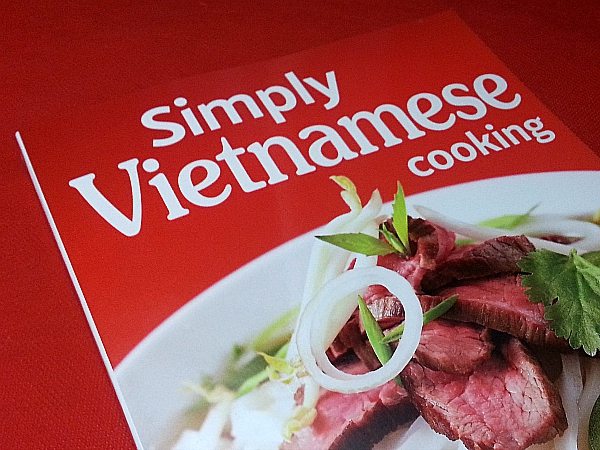 Do you enjoy eating Vietnamese food?
Here in Southern California, there are many Vietnamese restaurants and grocery stores that specialize in this type of food. There is a section of Orange County known as Little Saigon where I like to shop. The grocery stores tend to have an emphasis on fresh foods at great prices.
Like other cookbooks from Robert Rose, this one is user friendly for novices to Vietnamese cooking and more advanced cooks. There are plenty of extra tips to help first timers get it right.
Here are a few of the 135 recipes you'll find in the book:
Lemongrass Shrimp
Fried Spring Rolls
Crab and Asparagus Soup
Sliced Cucumber Salad
Sticky Rice
Simply Vietnamese Cooking

by Nancie McDermott
isbn 978-0778805212
Pub. date 7/30/15
Description: "Bright, delicate and satisfying, the cuisine of Vietnam is absolutely delicious due to the wonderful contrasts this cuisine contains: sour favors are balanced by salty ones, and sweet notes are answered by a little heat from ground pepper and chillies. Nancie's easy and expert recipes will help cooks make an array of traditional dishes with widely available ingredients. There are speedy stir-fries, vibrant salads, and soothing soups, along with numerous recipes for cooking meat and seafood on the grill."
CONNECT – You can like Robert Rose Books on Facebook and follow them on Twitter
Enter daily through the Rafflecopter form below: