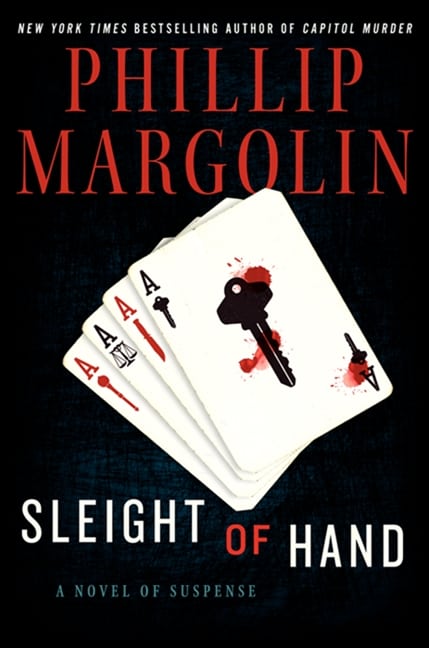 Sleight of Hand
A Novel of Suspense
By Philip Margolin
isbn 978-0062069917
Pub. date 4/9/13
Description: "Ten years ago, Horace Blair fell in love with Carrie, the prosecutor during his DUI trial. After a torrid courtship, he persuaded her to marry him and to sign a prenuptial agreement guaranteeing her twenty million dollars if she remained faithful during the first ten years of their marriage. The week before their tenth anniversary, Carrie disappears, and Horace is charged with her murder. Desperate to clear his name, the millionaire hires one of D.C.'s most brilliant and ruthless defense attorneys—Charles Benedict."
Thrillers are my favorite genre and this one got me caught up in the story immediately.
Phillip Margolin got a degree in government, served in the Peace Corp, went to law school and has been a lawyer for many years. All of these life experiences have given him the knowledge that he uses to craft his creative novels.
Like his previous novel, Capitol Murder, there are realistic details that bring the story to life making it interesting and hard to put down. There are twists and turns that will keep you guessing until the end.
CONNECT – You can follow HarperBooks on Twitter.
Enter daily through the Rafflecopter form below: