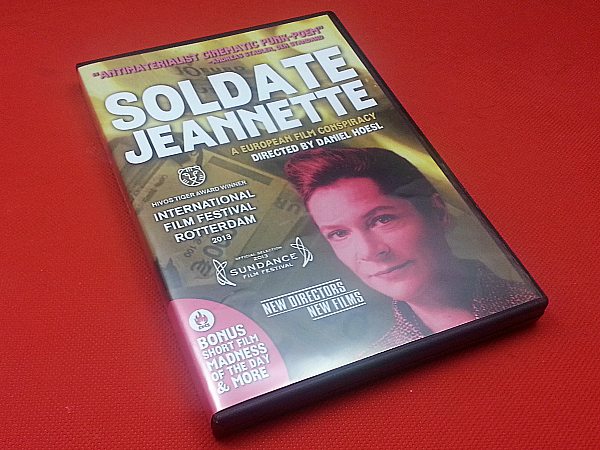 Soldate Jeannette is an artistic and thought provoking Austrian film. It has won international honors and was an Official Selection at the Sundance Festival here in the US.
Have you ever just wanted a fresh start? Most of us have thought about this, but most of us wouldn't abruptly leave our life behind. The characters in this movie do. First Fanni, a fashionable woman who was apparently living beyond her means. Then she meets Anna who joins her on her journey.
This is a movie that you'll want to pay close attention to, so that you don't miss the nuances in the dialog and filming. Soldate Jeannette is entertaining and will make you think about materialism and what is truly important in life.

Soldate Jeanette

Indie Pix
German with English Subtitles
Not Rated
Release date 6/30/15
Synopsis: "Fanni has had enough of money and leaves to buy a tent. Anna has had enough of pigs and leaves the farmer- one needle in the hay. In the new game Fanni rolls the dice while Anna does not think twice; she knocks down all the pins. Together they raise their voice and shape one mutual tune. Differences attract each other and jolly they move on- together on their distinct journeys, where their dreams are set- towards a newfound liberty."
Enter daily through the Rafflecopter giveaway form below: