Spa Day At Home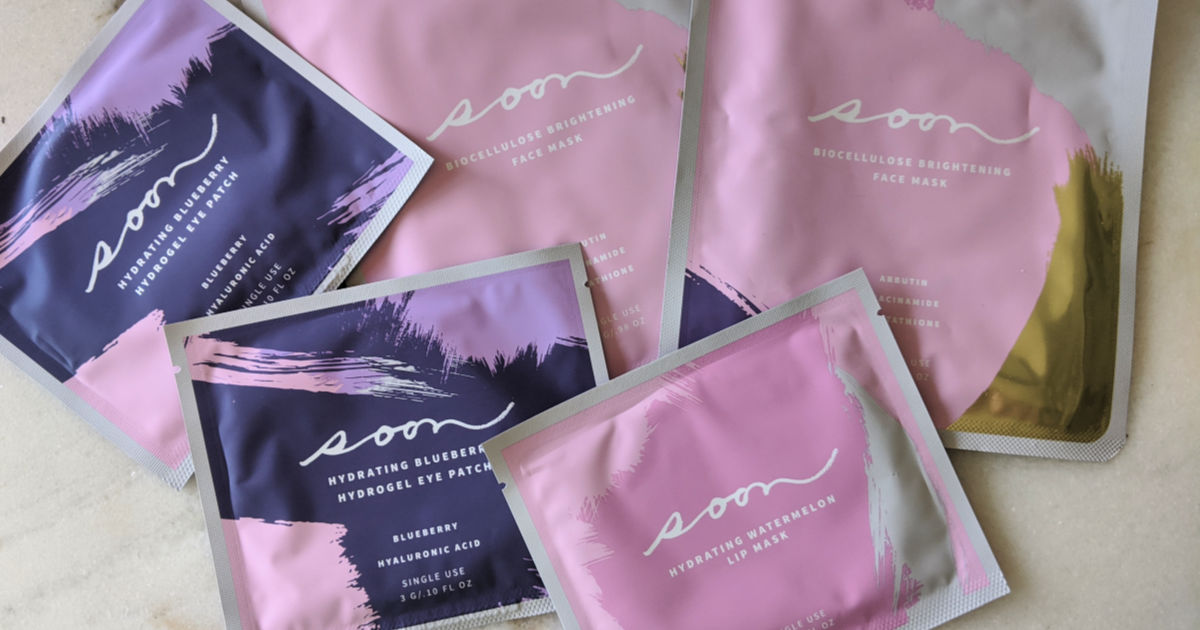 Soon Skincare has just what I need, when I want to pamper myself with a luxurious at home spa day.
Sheet masks are my favorite regular beauty splurge, so I use them often.
Each one is a little different, but I generally enjoy the Korean beauty experience and the results.
Soon is a premium brand, so I wanted to try it and see if it truly was a luxury experience worth the price.
Worth it? Yes. Yes. Absolutely, yes.
Soon Skincare is worth splurging on.
Sheet Mask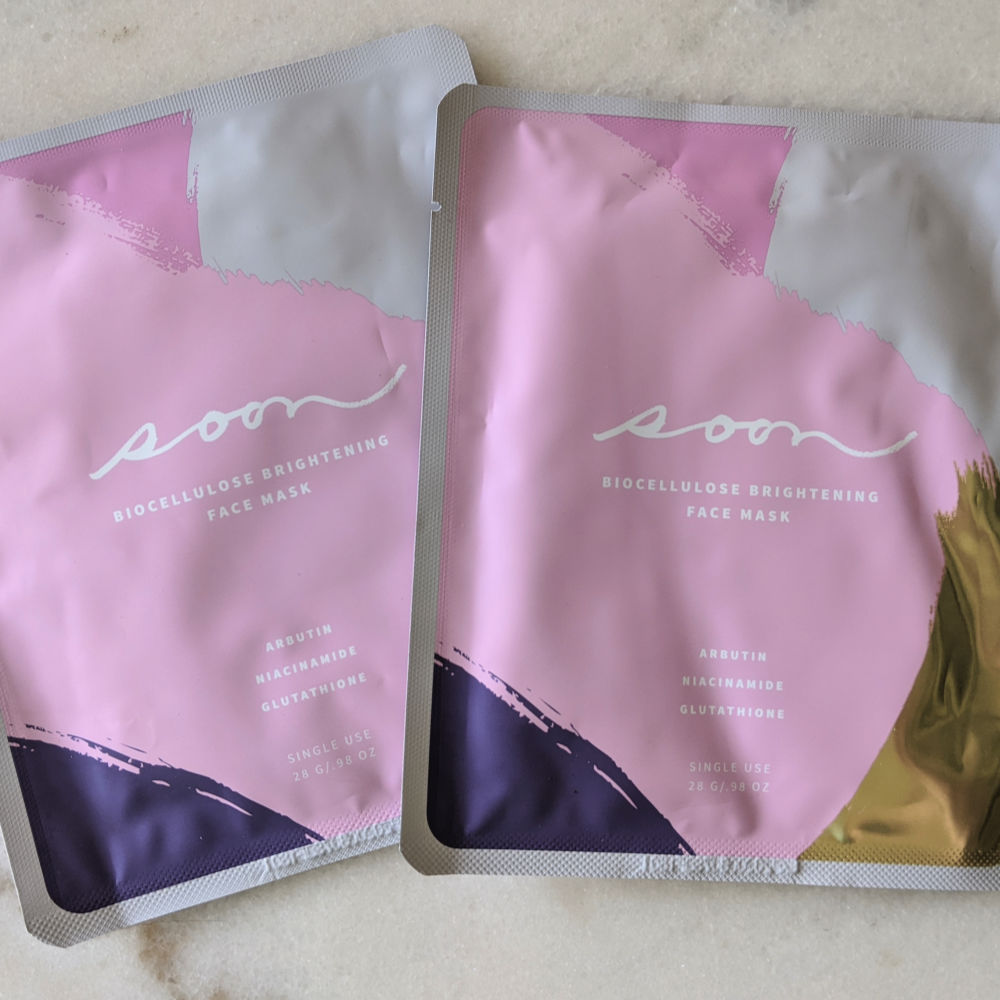 First, I used the Biocellulose Anti-Aging Face Mask.
The sheet mask itself fit my face and was strong enough not to tear.
Ingredients include:
Hyaluronic acid
Collagen
Raspberry Ketones
Adenosine
Niacinamide
This Korean mask felt great, when it was on.
Immediately afterwards my skin looked and felt wonderful and it still did when I woke up the next morning.
Hydrogel Eye Patch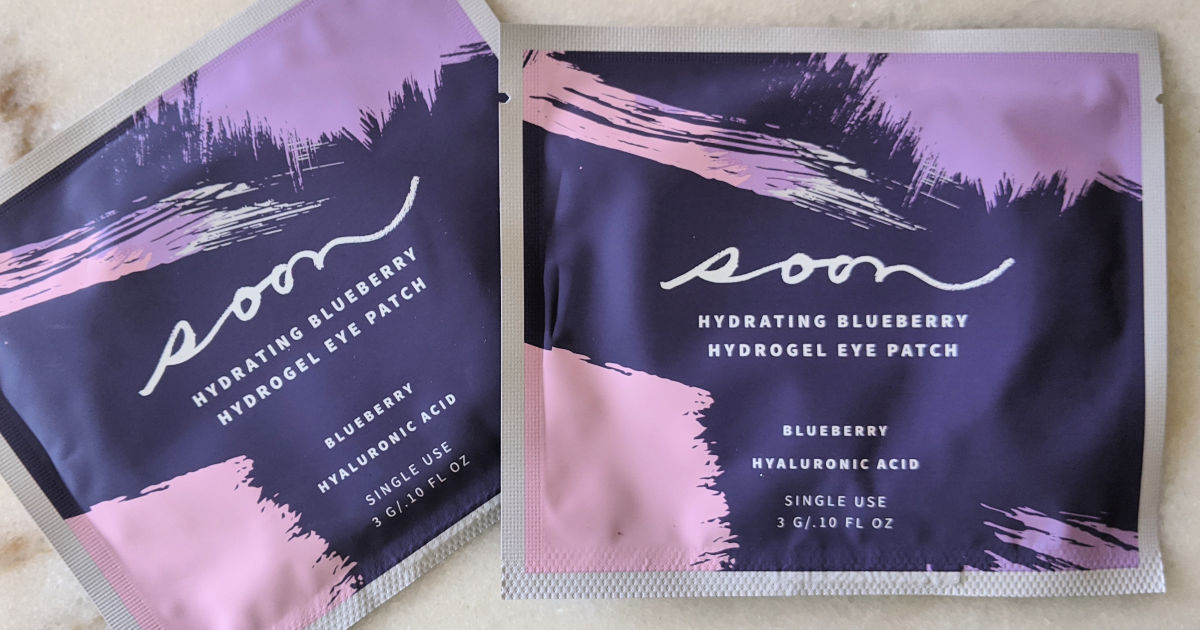 Next, I used the Hydrating Blueberry Hydrogel Eye Patches and the Hydrating Watermelon Lip Mask.
Both are made out of a similar gel material that stays in place, so that the hydrating formula soaks into my face and lips.
The eye and lip patches are available in single use packs or in larger jars for regular use.
I enjoyed both as a treat, but would be happy to use them often for sustained benefits.
Lip Mask, Face Mask and Eye Patch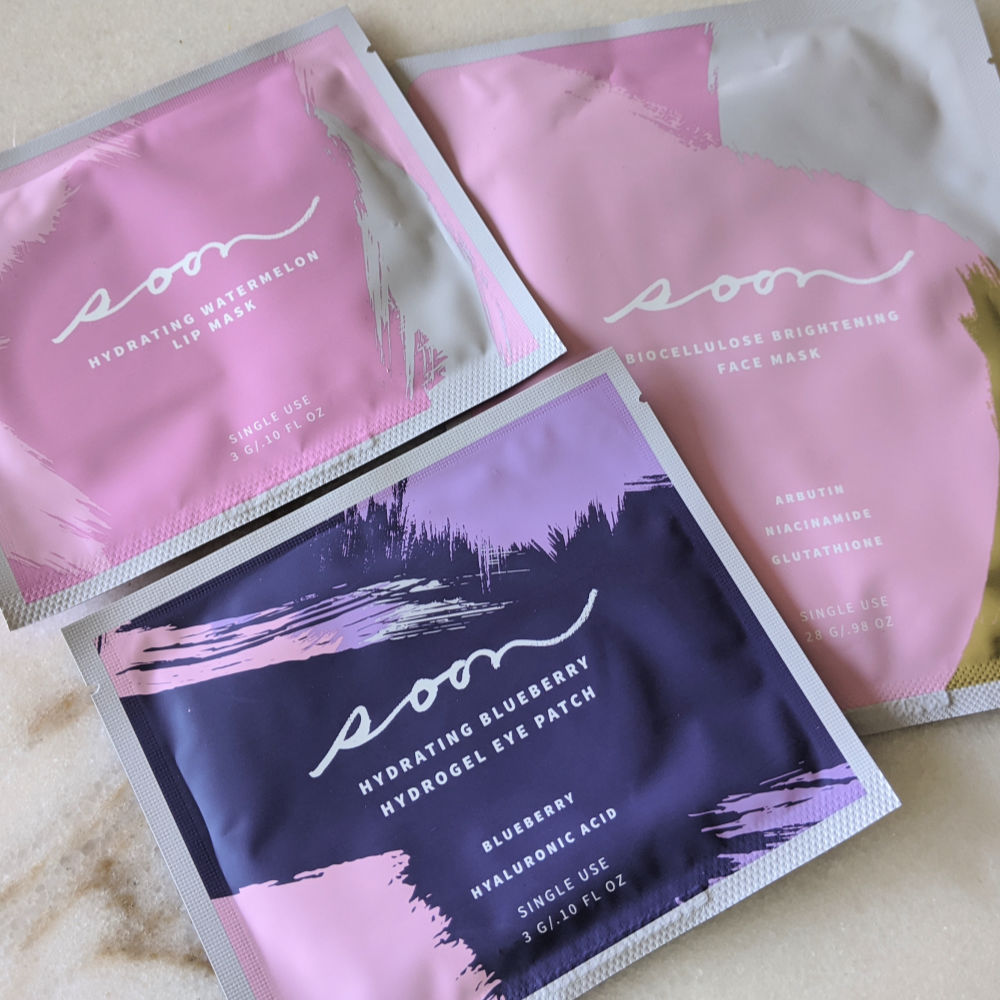 I absolutely loved each of the products from Soon Skincare.
Sometimes premium products aren't any better than cheaper alternatives, but in this case there definitely is a difference.
These luxurious Korean face masks, eye and lip treatments are superior.
If your budget only allows for a decadent treat every now and then, the single use packs are fantastic.
However, regular use would be wonderful for ongoing treatment to keep that hydrated, youthful glow.
Soon Skincare is a real treat!
Check out these other shopping articles, so you can get great ideas and savings on products you want and need.