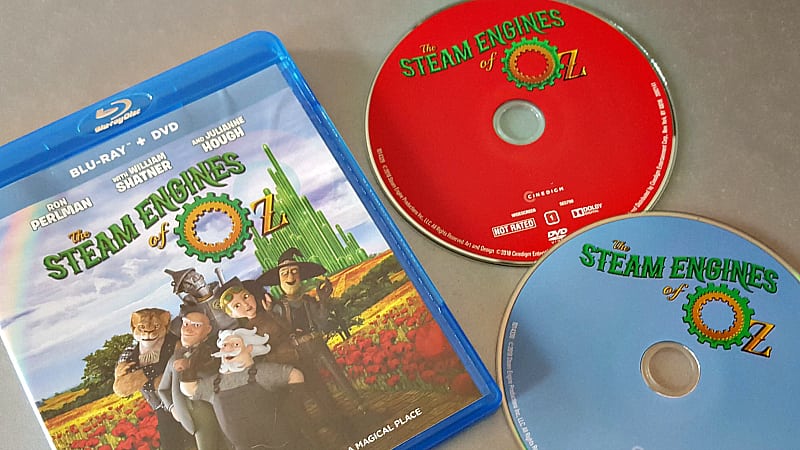 The Steam Engines of Oz is based on a graphic novel and it is fantastic. It is a modern story that is a continuation of the beloved Wizard of Oz book and movie. The twist of it is it's steampunk style.
I thought I would like it, but was surprised at just how much I did! So, yes, the movie is good for adults as well as kids.
Many of the characters are familiar from the original Oz, but there are new ones, too. This is a brand new adventure, not just a remake of the old one. It feels fresh and is definitely modern and in line with current trends.
Adults, at least, will recognize the film's famous cast of voice actors that include Ron Perlman, William Shatner and Julianne Hough.
It would be a fun choice for family movie night, and you may want to watch it more than once, like I did.
The Steam Engines of Oz
Cinedigm
Not rated
Release date 6/5/18
Movie Synopsis
Set a century after Dorothy first clicked her ruby slippers together, when the Emerald City is no longer a magical land. It is now a toxic, heavily industrialized wasteland and is ruled by the iron fist of the once beloved hero, the Tin Man, who has seemingly lost all heart.
Oz's only hope rests with a young engineer named Victoria Wright. With her motley team of ill-mannered munchkins, mischievous flying monkeys and rough-housing lions, Victoria discovers that even the smallest of heroes can change the world.

Blu-ray + DVD Giveaway
Want a chance to win more prizes? Then, enter my other giveaways!