Are there Teen Titans fans in your house? Now is the time to pick up Teen Titans Go! To The Movies on Blu-ray, DVD and digital, so they can watch it over and over again.
The animated TV series has been airing on Cartoon Network since 2013, and their first movie debuted in theaters earlier this year. The TV episodes are fun, but the movie is even more fun!
These teenage superheroes want to be famous, like their adult counterparts, so it's time for them to step up their game. The bonus features are fantastic and they include music videos, a sing-a-long and a look behind the scenes.
Their adventures are great for kids and adults who are comic fans, and this is a great choice for a holiday gift.
Official Trailer
Teen Titans Go! To The Movies
Warner Brothers
Rated PG
Release date 10/30/18
Movie Synopsis
It seems like all the superheroes are getting their own movies – everyone but the Teen Titans, that
is! Determined to be a star, Robin vows to change this.
If only they could get Hollywood director Jade Wilson (Kristen Bell) to notice them! With a few madcap ideas and musical numbers (of course), the Teen Titans head to Tinsel Town.
But when Supervillain Slade (Will Arnett) messes with their plans, the Teen Titans will have to become true superheroes to save the world!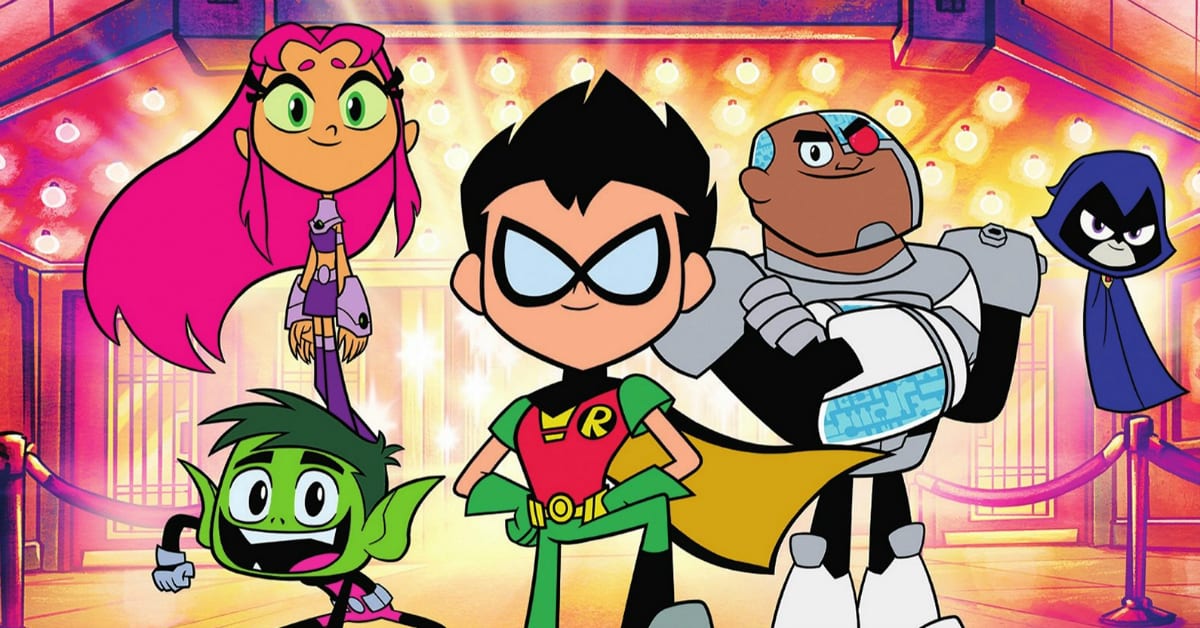 Movie
Want a chance to win more prizes? Then, check out my other giveaways!