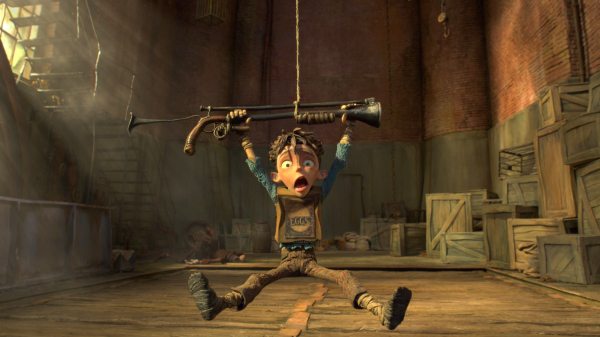 Moviemaking of any kind is a time consuming labor of love. That is especially true when the movie is made using stop motion animation. The sheer magnitude of the amount of puppets, props, bits and pieces small and large that are needed for a feature length film is mind boggling.
A few months ago, I went to Portland to go behind the scenes at LAIKA Studios where they were finishing up production for The Boxtrolls upcoming movie release. This is the same studio that created Coraline and ParaNorman. They have learned along the way and made technical advances that involve even more detailed parts to create the realistic animated sequences.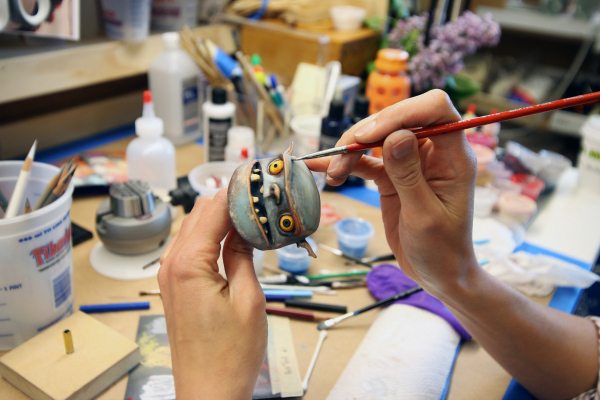 Computers are used to sketch and plan the characters, their movements and the scenes that they will be in, but the animation is created with physical puppets and props. Something as simple as making one of the Boxtrolls smile is time consuming and uses many puppet parts to capture the tiniest facial movements involved in a smile.
Puppet faces and some of their other parts can be removed and replaced with others that are ever so slightly different. When the images of these changes are put together, the characters appear to move realistically.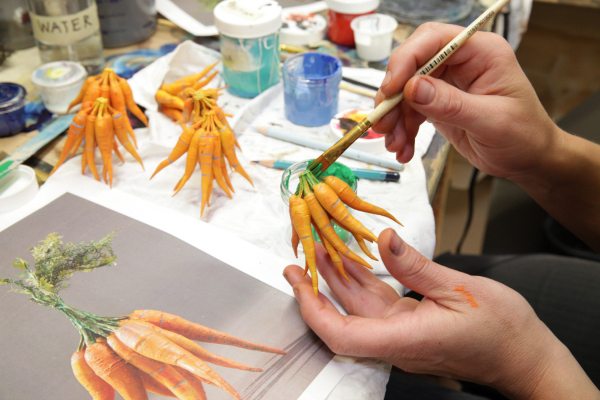 There are duplicates of each of the puppets, their parts and props, each of which are categorized, labeled and organized so that they are ready when needed for filming a new scene or re-doing one that wasn't exactly what they wanted. The shapes and colors have to match perfectly for the animated movement to flow in a realistic way.
Much of the work is done by hand – painting to get the colors just right, sewing the costumes, building the sets and inventing the mechanisms needed to create movement frame by frame. It's detail oriented, tedious work that pays off months later when the movie is complete.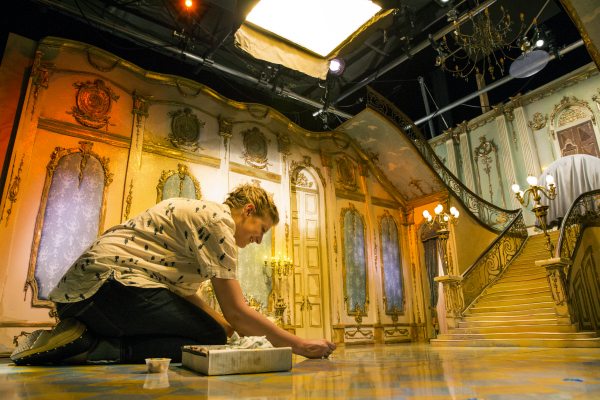 They make use of 3D printers for many of the puppet parts and props. After they have been designed with a computer, they are printed in 3D and then painted. It was fascinating to watch the 3D printers at work and to see the carefully cataloged 3D parts that were ready for use.
Costumes were carefully designed to appropriately represent the fictional town and time period in which the movie is set. It's similar to how a regular costume designer would work with the added challenge of their small size. They used tiny little buttons and buckles on fabric weaves that looked good up close on small puppets.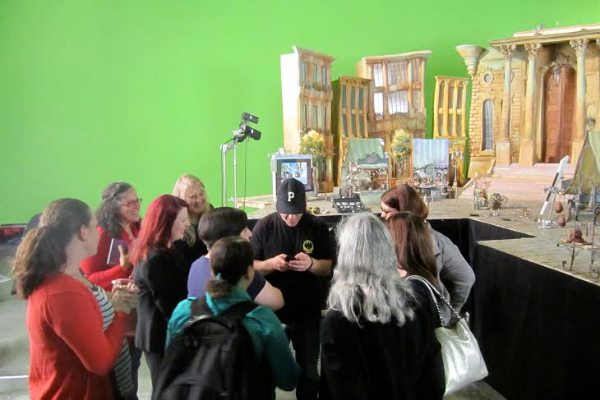 I'm looking forward to seeing the completed movie when it comes to theaters in September. Now that I've gotten a peak behind the scenes, I will appreciate and notice the hard work and attention to detail that has gone into each of these puppets, the props and the scenery!
SOCIAL MEDIA – You can connect with The Boxtrolls on Facebook and Twitter and follow along with the official hashtag #TheBoxtrolls .