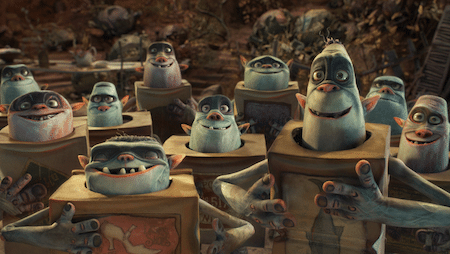 Are you ready for The Boxtrolls?
This feature length stop motion animated movie is coming to theaters in September and it is going to be fabulous! Earlier this year, I travelled to LAIKA Studios in Oregon where I got an inside look at the making of this film (more on that later…).
The Boxtrolls is based on Alan Snow's children's novel Here Be Monsters. It has been brought to life by the stop motion animation experts who also created ParaNorman and Coraline. This type of filmmaking is truly an art and this team knows what they are doing.
Here is the newly released trailer to give you a taste of what you can expect when the movie is released.
SOCIAL MEDIA – You can connect with The Boxtrolls on Facebook and Twitter. #TheBoxtrolls